Posts: 10120
Joined: Wed Jul 01, 2009 9:10 pm
Location: Packing my stuff and moving to Denver like you should be doing
Has NASA found a copy of the Ten Commandments on Mars as alleged in this compilation video report from CourageousNerd z? According to the videographer, the stunning news you'll hear in this video may soon be used to bring in Project Blue Beam and a 'false flag' alien invasion. According to part of this video from The David Pakman Show, Mars Rover has made a discovery that is "one for the history books" yet NASA is not telling us what it's all about. However, what they are telling us is "this one's going to change everything." Has NASA's Mars Rover found a message from God on Mars?
Video and info below published by videographer on Aug 14, 2013
(see all links below)
HERE COMES THE WORLDWIDE DECEPTION THAT NASA IS ABOUT TO ANNOUNCE TO THE WORLD TO BEGIN PROJECT BLUE BEAM
"JESUS ON MARS" is a book that came out in 1979. It describes an unmanned robotic scientific probe (Exactly like Nasa's curiosity rover) was sent to mars to explore "rocks" but when it lands it verifies an enormous alien ship on mars. Fast forward to august 2013 where NASA is about to announce a time changing discovery b y the end of this year.
http://en.wikipedia.org/wiki/Jesus_on
…
http://www.pjfarmer.com/jomthumbs.htm
http://www.pjfarmer.com/bimages/jomb.jpg
http://www.bing.com/search?q=PHILIP+J
…
HERE IS THE SECOND SCIENTISTS FROM NASA SAYING THEY FOUND A MESSAGE FROM GOD ON MARS. And supposedly the message they found is a copy of the ten commandments. Here are some of the quotes from what they are saying…..
NASA announced that its Curiosity Rover has found an unambiguous message from God written on tablets in a Martian cave.
According to an official press release two giant stone slabs the size of small elephants were located deep inside a cavern abutting Aeolis Mons, a large mountain.
Upon one tablet is a copy of the Ten Commandments and the text of John 3:16 written in 12 languages — including English, Spanish, Chinese, Basque and Hebrew. On the other tablet is a simple message in English reading "I am real."
According to top scientists who have studied the discovery extensively, these findings may have definitively established Christianity as the one true religion.
"This is amazing," says Syms Covington, an Australian researcher working for NASA's Mars Exploration Program. AS WELL AS "JOHN GROTZINGER" WHO IS THE ROVER MISSIONS PRiNCiPLE INVESTIGATOR. They are saying….
"We went into the cave looking for water, and we found proof of God's existence instead.
"I mean how else did those tablets get there? I can tell you one thing: there's not a single atheist inside NASA's control room now. What we saw was jaw-dropping."
NASA AND THE VATICAN JOIN UP AND PREPARE TO ANNOUNCE THE BIGGEST LIE IN HUMAN HISTORY
http://www.ufodigest.com/article/vati
…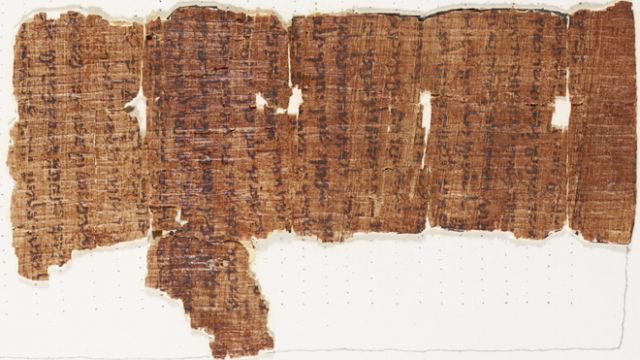 FAIR USE NOTICE.
Section 107 of the US Copyright Law. In accordance with Title 17 U.S.C. Section 107, . http://www.law.cornell.edu/uscode/17/107.shtml

---
I reckon theyre mining on mars..the elohim.the ones Cark McClelland saw
Mining Magesium & other shit
IRMENSUL13
---
I think you post this rubbish just to annoy me.
---
Posts: 121
Joined: Mon Dec 12, 2011 10:41 am
Oh please. Come on be serious.
---
put this in hoax. dumbest thing ever
http://www.disclose.tv/forum/the-smokey-god-audio-book-t86832.html
The autobiography of olaf Jenson and his journey to the inner earth.
---
---
Oh really
It only takes that one person to go missing for the world to become empty
---
ahhh this is why I love conspiracy sites
we got any more info about the arc of the covenant on the moon that is guarded by Elvis's cloned evil twin?
---
Posts: 9330
Joined: Fri May 14, 2010 6:03 pm
Location: Inside You.
I would like to point out to people, that this is actually a spoof. It's not meant to be taken seriously.
Censorship debunking & disinformation, it's all in a days work.
---
Posts: 3624
Joined: Thu Oct 28, 2010 7:43 pm
Location: Avin a barbecue on Mercury
Shit so theres no escaping religion on other planets either
We live a one directional life in an omnidirectional existence

---
Related topics

Replies
Views

Last post