Posts: 8894
Joined: Sun May 20, 2012 3:24 pm
By K. Thor Jensen Jun 24, 2013
So far this summer, the idea of the end of the world has been very popular. Hollywood has been giving us apocalypse movies, with "World War Z" being the latest. A zombie takeover of humanity isn't particularly likely, though. If the world does end, it'll probably be from something a little less dramatic. With that in mind, here are ten possibilities of how the apocalypse might finally happen.
1) Solar Storm
The sun is a harsh mistress. Sure, it provides the light and heat that we need to survive, but it's also capable of wiping us all out at a moment's notice. Every so often, the surface of the sun experiences what's called a "solar storm," sending a burst of highly-charged particles out into the ether. Mild ones we see as lovely light shows in the upper atmosphere. Strong ones? Well, the last one that we had was in 1859, and it was so powerful that it set fire to telegraph lines. Just imagine the devastation that something like that could wreak on our modern power and telecommunications infrastructure. It would drive the world into a new Dark Age.
2) Supervolcano Eruption
In 2010, we were reminded of the incredible destructive force lurking deep within our planet when the Eyjafjallajökull volcano in Iceland erupted, sending a massive plume of over 250 million square meters of material up into the air. It shut down air travel all over Europe for days. That's not so bad, right? Guess what – there's an active volcano in Yellowstone National Park that could do 10,000 times worse. All it would take is two to three of the world's five supervolcanoes to erupt in close succession to wreak total havoc on our ecosystem, blotting out the sun and causing famines.
3) Extinction-Level Asteroid Impact
Some apocalypse theorists believe that the end of life on Earth won't come from anything we do. Instead, it'll happen because of the random dance of celestial objects. In 1994, the comet Shoemaker-Levy collided with Jupiter, causing massive fireballs as large as 3,700 miles in diameter. Many theorize that the extinction of the dinosaurs was caused by a rock just six miles wide striking the Earth, and to wipe out our world it would take an asteroid a sixth of the size. Thankfully, astronomers haven't identified any of that size, but there's a 300-yard wide one that will hit our orbit in 2029 and could conceivably kill millions.
4) Pandemic
We've had a couple scares in recent years with bird flu and other new, incredibly communicable diseases. Thankfully, none of them have been overwhelmingly fatal, but that could change soon. Bacteria and viruses, by their nature, mutate to survive, and it's only a matter of time before one hits on the perfect combination of communicability and fatality. In the past, the influenza epidemic of 1918 claimed more lives than World War I, and incurable diseases like AIDS have changed human civilization. With our increasingly connected world, it's easy for a pandemic to spread throughout the continents, and no place on Earth would be safe.
5) Clathrate Explosion
One of the scariest threats to life on Earth lies deep below the sea, just waiting for a little warmth to free it and kill us all. Methane clathrate is a form of water ice that exists in vast amounts on the ocean floor. This ice contains a large amount of the greenhouse gas methane. As global temperatures increase, these clathrates are swelling, and when it gets warm enough the methane frozen inside them will explode, sending gas, ash and smoke up through the ocean in enormous geysers. These explosions could trigger a cascade of more clathrate release, finally sending our ecosystem over the tipping point to extinction.
6) Colony Collapse Disorder
The ecosystem of Earth is a complex setup of many interlocking pieces, and if one drops out the results could be catastrophic. That's actually happening right now with the common honeybee. Colony collapse disorder is a phenomenon where the entire population of worker bees in a hive suddenly disappears. There are a number of theories as to why; including rising pesticide use and ambient electromagnetic radiation, but the fallout is serious. Bees are responsible for helping a third of American food crops reproduce, including almonds, blackberries and especially soybeans.
Without them, food production will be significantly more expensive and difficult.
7) The Rapture
Disclaimer: I'm not endorsing any major world religion with this one. However, enough people believe that something supernatural is going to flip the light switch on humanity that it deserves a mention. Probably the most popular theory is the Rapture, which in Christian theology means God reaching down and grabbing all of the true believers and lifting them up to Heaven. That means millions of individuals vanishing in the middle of whatever they were doing – driving, performing surgery, operating nuclear power plants, you name it. That could cause worldwide chaos, and that's not even factoring in the rivers of blood, demonic attacks and other things that are supposed to happen.
8) Nuclear War
What zombies are to the 2010s, nuclear war was to the 1980s. The Cold War against the forces of Communism resulted in both sides building up arsenals of doomsday bombs that could destroy the Earth a dozen times over. The modern threat of nuclear war is a little different. With rogue players like Iran and North Korea working to develop atomic bombs, all it will take is two nations escalating to kick off the apocalypse. As few as 100 bombs detonated in a short period of time could cue "nuclear winter," a massive climatic effect that would bring Earth temperatures down to their lowest point in thousands of years. This would devastate food production, causing widespread famine and death.
9) Renegade Black Hole
There was a lot of panic that booting up the Large Hadron Collider would cause a man-made black hole to form, sucking all matter and energy in our solar system into it. That didn't happen, obviously, but celestial vacuums are still something to worry about. The closest known black hole is about 159 quadrillion miles away, so it doesn't pose a threat to us, but scientists just discovered something new: roaming black holes. These actually move through space, leaving a trail of gravitational destruction behind them. If one got even a billion miles away from Earth, it would be enough to change our orbit around the Sun. Any closer and it could actually suck us in beyond the event horizon.
10) Simulation Reboot
This one might take a little out-of-the-box thinking - literally. The nature of reality isn't nearly as simple as we might think, and one theory that seems to be picking up steam is that everything we experience may just be a simulation, created by code in some unimaginably powerful computer. Yes, just like "The Matrix," but real. Three scientists at the University of Washington published a paper that used the theory as a way to explain several inconsistencies in our universe. And, of course, the possibility exists that whoever is responsible for this simulation could, at any point, just turn it off.
---
Posts: 1246
Joined: Sat Sep 19, 2009 1:55 am
Could of gone down farther on that search page... would of add this to it as well... tho some parallel your list, let throw them in as well... shall we.? cover all the bases..
Impending Disaster of Planet X
This one started life as an archaeological find. A mysterious clay tablet was found in the Middle East years ago, made by the Sumerians (earliest inhabitants of middle east). Upon this tablet was a depiction of something that looked like our solar system; all the planets were there, and all of them were rotating around the sun. But there were 11 celestial bodies. Now we know there are only 9 planets. Maybe one of them was our moon or the recently discovered mini-planet Sedna? But where did the 11th come from? At the same time astronomers were perplexed by a strange force in the outer solar system. It seemed as though the outer planets were being pulled out of their orbit. Something massive must be out there. These combined findings led to the theory of the mysterious planet X.
Planet X is predicted to be 100s of time larger than Earth and to have a massive orbit of about 3,600 years. When it comes through the inner solar system it could cause cataclysmic disaster upon our planet. It is so massive that it could turn our poles upside down, slow down the earth's rotation or even stop it. If it gets close enough it could even peel the earth's crust off, or push us into the sun. All bad scenarios.
Runaway Greenhouse Effect
Here is one we're heading straight for right now. In a few decades our climate may just go completely mental. Temperatures might rise rapidly, melting the ice caps, turning our planet's climate into something comparable to that of Venus'. We all know about global warming; for the past 10 years you haven't been able to open a newspaper without reading something about it. But The Runaway Greenhouse Effect is basically what will happen if we reach that point of no return. As temperatures rise water evaporates, which makes the atmosphere thicker, which in turn traps in more heat, which causes more water to evaporate – a chain reaction. It will really become similar to Venus' atmosphere, because that is exactly what is happening there. The atmosphere is so thick that solar heat never escapes so it just keeps getting hotter. And there is nothing to stop it. Just like there will be nothing stop it here on Earth.
The threshold could happen as soon as 2015. The polar ice caps hold trillions of tons of C02, trapped in tiny bubbles of ancient air. If this is released then it could literally break the atmosphere. It could cause the initial rapid temperature rise and start the water vapor reaction. We could possibly be heading for a world where tin and lead would melt instantly in our atmosphere. When all the water is trapped as an evaporate, it is too hot to support 99% of all life, and we humans can do nothing to stop it.
Fine Tuning of the Universe
Is the world we live in and perceive real? Like the movie 'The Matrix' are we just a simulation? Perhaps we're being played out by a superior alien race; watching us on a T.V. or controlling us with a computer. One of the best pieces of evidence for this theory is the Universal Fine Tuning factor. The fact that the universe is so precisely tuned to support life is a huge astronomical coincidence. I don't just mean animal or plant life; I mean all life essentially-stars, black holes, galaxies, even atoms and particles. The entire universe seems to be fine tuned.
A British Cosmologist, Fred Hoyle, was the first to realize the implications of this 'coincidence'. You see there is a very peculiar thing about the fundamental constants (Atomic masses, the speed of light and all that), in that if they were slightly different, everything wouldn't exist. Take the strong force inside atomic nuclei. If the force were just slightly stronger, it would boost up the burning of stars so much that they would explode only seconds after they were formed. We wouldn't have a sun – or even a planet. If on the other hand the force were a tad weaker, it would be too weak to hold together elements like the heavy hydrogen isotope deuterium. Stars wouldn't light up, and we wouldn't be here either. And the same goes for everything else. Slightly more or less of any constant and it won't work. So the question is, why are all the fundamental constants tuned to support the universe?
The Infertility Problem
As you will already know, there are lots of men and women out there who cannot conceive. But did you know that the amount of people who cannot conceive is rising? And rising very fast might I add. So fast in fact that scientists predict it to be a very serious problem for the future of our species. There are a few theories about why infertility is on the rise. One is that pollution, or the chemicals in pollution, have over the years caused damage to our cells and in turn our reproductive system. Another one is that evolution has determined who can have kids and who can't. You know through survival of the fittest? This one is very complicated to explain so I won't bother. But in truth it is most likely a combination of lots of things; these two, diseases etc.
This is a slow extinction. At first the streets will be a little less crowded, no more traffic jams, it's easier to get a house and there are more jobs. There are also a lot more fertility clinics that are crowded. People know that there is a problem but think the fertility treatment will help them. Cut to a few generations later. The roads are empty, most of the buildings (including the fertility clinics) are abandoned. A few people are still alive but with nobody running things like power plants, treatment plants etc, it has thrown them back to the middle ages. People are living in small communes, but children are very rare. And someday, the last child will be born. Killed off by Non-Swimmers.
The Solar Collision
A comet is going to hit the Earth huh. Pah! I'm much more concerned about Gliese-710. Not heard of it? I'm not surprised with a name like that. It is a Red Dwarf star and you probably can't see it with the naked eye. Yet! As time passes it will become more noticeable. Then one day it will hit us. Not directly you understand, but close enough to destroy the solar system. Either by ripping it apart by gravity or by hitting the Oort Cloud. The Oort cloud is a huge collection of solar dust, ice and planet sized rocks - millions of them, that surrounds our solar system. If GL-710 hits this cloud it would send these planet sized asteroids hurtling in our direction. Not just a few of them but enough that we would have to defend our planet for thousands of years.
This star is far away so don't start panicking just yet. It would take over a million years. But GL-710 isn't the only star heading towards us. There are about 8 before this one that will hit our solar system. The nearest is called Barnard's star and will hit us in 10,000 years. After that there is a twin system called alpha Cen A/B. This one could pull us in and burn us up, or it could slingshot us out into open space and we'd freeze. Or Both. One things for sure though. It is very difficult to predict the path of a star so hopefully they will miss by enough not to do any permanent damage. But don't hold your breath. They would have to miss us by billions of miles.
Quantum Vacuum Collapse Inevitability
This one's simple enough, scientists will destroy the universe. I'm sure you've all heard of the Large Hadron Collider. It was in the news last year and was deemed a doomsday device because theorists said that it could destroy the planet. Well they're wrong, because it could in theory, destroy the entire universe. In quantum physics it is predicted that the universe is filled with something called vacuum energy. Now think of this energy as gunpowder. It's ready to explode, all you need is a fuse. So scientists built the Large Hadron Collider.
They have recently fixed the LHC. One day during a collision experiment, the use of specific elements could trigger the quantum vacuum collapse. Less than a second later the Earth will be wiped out. It's just gone without a trace. Now a wave of destruction is spreading out through the universe at the speed of light destroying everything in its path. Nothing will stop it until the universe is completely gone. Scientists argue that elements smash into each other in nature all the time, and that the universe is still here so there is no risk of this catastrophe. But what they fail to realize is that the particles they use in the collider are rare. Such as gold. Or they play about with elements that are so unstable they don't exist in 'nature'. Who knows what will happen with those ones.
Increase of the Constants
Do you remember what I said about how the universe is fine tuned and that if the constants weren't exactly right then the universe just wouldn't happen?Well unfortunately in 2001 physicists discovered something bizarre. One of these constants, the 'fine structure constant' seems to be very, very slowly getting bigger. Surely this can't be true? Constants are by definition 'constant' and should be impossible to change. This sparked a massive physics debate which still goes on today. In the meantime more evidence has been gathered that more constants are on the move; the mass of the proton; the speed of light; are all going a bit iffy.
What this means to us is that one day the universe may just collapse. All the stars will burn up within seconds, light will bend around corners then everything will eventually go dark. Some truly weird things could also occur; you could witness buildings turn into liquid rock and metal; you could see people just start vanishing into thin air (given that the air is still there because the atmosphere will disappear pretty much instantly). All this sounds too far fetched to believe, but if we take what the scientists have seen to be true, then we are heading to this kind of universe quite soon. Well…… like a few million years.
Vanishing Act
This one is just about as serious as this list will get (Apart from #9). This one comes straight from the mouths of high ranking UN officials, government agencies and scientists, and is locked away among thousands of reports that hardly anyone reads. There are a lot of figures that float around in these reports and I could reel them off one by one but it would take ages. Basically it says in three generations there will be half the population on Earth as there is now. And it will keep declining. No its not a virus, there is no prophecy saying that a comet will hit the Earth killing 3 billion people. The truth is as simple as not having enough children.
Decades ago people had to have lots of children. The main reason was, the more children you had, the more hands you had to help farm lands, work in shops and look after you when you were older. Modern technology combined with social programs has replaced our need for many children. We only really have children now because we want them. The problem now is less and less people want children. Maybe because of poor finances; the inability to find a suitable home; whatever. More women work now than ever before so they have children later and bear fewer. 50 years ago women had, on average, 5 children. Today that number is 2.7. On average a couple needs to have 2.1 children (compensating for children that die young) to ensure the continuation of the species. The decline is rapidly reaching that crunch point of 2.0. When that happens the population of the planet will go down. Faster then you think. 3 generations from now the population will be 3 billion. And still falling. Think of it, We could all die out because we just don't do enough conceiving. Breed people!
Grain Situation
This one is seriously stupid, but it is taken very seriously among biologists. Someday our planet could be completely covered in grain. And I mean absolutely everywhere; on the beaches; in the swamps; through cracks in the pavement. Sure there will be enough food. But the only food will be bread. Grain will overrun all other crops, pushing back all other agriculture, until the entire biosphere is swamped with grain. Forests will turn into roaming fields of grain and the food chain will break down and all the land on earth will be one endless desert of grain. Grain dust will cause fires that may burn an entire continent or two, or all the water could be sucked up by the grain causing irreversible damage to our water supplies. We may even experience an ice age because of the extra C02 in the atmosphere from all the fires.
I know, stupid right? I mean taken down by grain. Well biologists seem to believe that one day the human race is going to create the mother of all GM crops. With Genetic Modification, you can take out a certain gene, or add another here and there, so that the crop is resistant to certain diseases or insects. What is predicted however is a Super Grain capable of withstanding anything; diseases, insects, extreme temperatures. They will be able to grow in practically any soil, maybe even rocks, and would probably be immune to anything mankind can throw at them. And it doesn't have to be grain, that was for arguments sake. It could be anything. In Canada for instance GM Rapeseed (canola) leaked from a test field and into the countryside. Now Super Rapeseed is shooting up all over Canada. But it could be anything. Not just stuff that will make bread or vegetable oil. What if it turns out to be Cotton. We're totally screwed.
Grey Goo Hypothesis
This is my favorite scenario, because its utterly terrifying. As technology progresses it gets smaller and smaller. Pretty soon we are going to enter the realms of Nano technology. In a simple way we are already there. IBM for instance placed single atoms to spell out the IBM logo. For this scenario we have to go a little bit into the future, not long, say 10 years. Nanobots are what I'm talking about. They will be microscopic robots designed to do all sorts of tasks, mostly in the medical field where they can seek out and eradicate bacterial infections, repair tissue damage, mend blood vessels. Lots of things that would be very helpful to everyone. They will be able to rearrange single atoms and for instance, make water out of sand. They will be able to take carbon atoms and turn them in diamonds. They will pick up raw materials and rearrange them into what they need. Well, obviously they will be extremely difficult to make, being microscopic and everything. And herein lies the problem. Scientists realize the only way to make them would be to use the Nanobots themselves. To make them self replicating. So each one is a microscopic Nanobot factory.
Here's the scary bit. What would happen if just one of them were accidentally thrown away? Well it would pretty much go around changing atoms into robots. Then those robots would make more, and more, and more, at an exponential rate until the horror has unfolded. Scientists believe within 72 hours every single atom on earth will be turned into a Nanobot. All buildings, cars, plants, rocks, the water, animals and yes, even us humans… are now Nanobots. There it is, an endless sea of grey goo. And if ever some extra terrestrial were to land on the planet, then they too would be turned into Nanobots. What's even more scary is that scientist are really working on creating Nanobots and are very close to achieving it.
--------------------------
Now going through all this.. we havent even begun to explore... gamma ray burst.. Zombies.. Magna stars.. supernovas..
what else... Ummmmmmmm...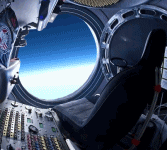 ---
My father is a geologist and has interesting views on catastophism ...

That being said, did you know that if 3) Extinction-Level Asteroid Impact really happened, the oceans would overflow and when the earths core cooled back down, the continents and techtonic arrangement would appear totally different after the oceans receded ...
---
Posts: 1246
Joined: Sat Sep 19, 2009 1:55 am
Pinnacle wrote:My father is a geologist and has interesting views on catastophism ...

That being said, did you know that if 3) Extinction-Level Asteroid Impact really happened, the oceans would overflow and when the earths core cooled back down, the continents and techtonic arrangement would appear totally different after the oceans receded ...
Lets not forget 1. the several degrees out of orbit 2. jerking the planet back (like getting punched in the chest) or 3. pushing the warble and poles that far out of alignment its going to cause as well.. The christmas quake effect the earth by three millionths of a second.. keep doing that and itll really screw up Feb 29. Who the hell knows whatll happen when a big rock hits it.?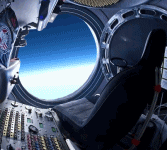 ---
Related topics

Replies
Views

Last post