Posts: 845
Joined: Mon Mar 15, 2010 5:44 pm
3 new groups join the 9/11 Truth Movement:

This video advisory was sent to the press on Sept. 9th, 2010.
The only way of finding the limits of the possible is by going beyond them into the impossible.
---
Posts: 1131
Joined: Wed Sep 09, 2009 5:10 pm
Location: South-Sweden
truthseekerx wrote:3 new groups join the 9/11 Truth Movement:

This video advisory was sent to the press on Sept. 9th, 2010.
We need the truth on a lot of things, let's start with 9/11
__________________________________
Nothing is hidden that will not be made known,
Nothing is secret that will not come to light
---
Posts: 559
Joined: Tue Feb 09, 2010 4:48 pm
Location: Acheron
lighthouse wrote:

truthseekerx wrote:3 new groups join the 9/11 Truth Movement:

This video advisory was sent to the press on Sept. 9th, 2010.

We need the truth on a lot of things, let's start with 9/11
Yes, let us all together simply start with a hard daily focus on 9/11. Let's inhale it with every single breath. Let's help the souls of those 3000 innocent victims, fellow human beings, to find finally peace on the other side. Let our inner voices scream as loud as they can out to the universe, until it may be answered. Let us activate our deepest subconsciousness to break through all deceptions and disinformation. Let us strike back with our magical forces. Let us win!!! There is nothing to lose anyway. It is 5 to 12 !!!
If we combine our minds and wish it as much as we can, the truth will shatter the perpetrators. Let's punish those week-kneed traitors and this garbage of mankind through a combined spiritual "attack"! Let's finally end it, so that we finally, finally, finally can go on in life and build up a bright future, without ever fearing another fainthearted, occult-driven false flag attack on our children and grandchildren again! Are we magical beings, or what?
I sent an email to a major German tv station that broadcasted yesterday a documentation about 9/11 and other conspiracy theories. It was so terrible that I started to send out warnings to various other tv channels, just to inform them that the audience out there isn't that stupid as they may think
The following text composed in German uses some hmm… vulgarly-tinted linguistic slips and discourteousness included, just to express therewith my anger and to transfer that feelings hopefully 1:1 to the recipient. Nonetheless I was addressing their persona in a polite form, honorific with capital letters included.
I was mainly referring to a "Kinderbuchautor" which in truth was the studio guest, some Dr. blabla conspiracy theory professional moron; that I further referred to as a c*nt (Futzi).
Message to the German TV (SWR) wrote:

Wie armselig doch Euer Versuch war, Euch dem Thema Verschwörungstheorien anzunähern. Eine massgeschneiderte Propaganda Sendung ohne Erwähnung von WTC7 etc. Eine reine Farce, um sich eine Stunde lang über 3000 Opfer, die am 9/11 umkamen zu amüsieren, indem man alles kurzerhand als VerschwörungsTHEORIE verharmlost.
Dem ganzen die Krone aufgesetzt hat dann der Auftritt von dem Kinderbuchautor, der in Kindermanier gleich mal schnell noch ne eigene Verschwörung mit hineinkredenzt?!
Aber ich verstehe Euren Standpunkt (schliesslich ist ja die deutsche Medienlandschaft bis 2099 noch in Geiselhaft), deswegen belasse ich jegliche weitere Kritik an dieser Stelle.
Einige Infos möchte ich Euch trotzdem noch auf den dunklen Pfad mitgeben:




CNN Poll: 90% Believe US Government Covering Up 9/11



Infowars.com
November 12, 2004

Yesterday we reported that 89% of people responded that they believed there was a US government cover-up surrounding 9/11. Later that same day the poll now indicated that 90 percent believe there was a cover-up.

The information of government prior knowledge and involvement in the September 11th attacks is extensive


Und dann schaut Euch doch noch bitte diese Seite einmal an: (alles Verschwörungsfanatiker???)
http://www.mo911truth.org/

Zitat:
As Commissioned and Non-commissioned Officers in the U.S. military, we took an oath to "support and defend the Constitution of the United States against all enemies, foreign and domestic; that I will bear true faith and allegiance to the same."

Regardless of our current status -- active duty, reserves, retired, or civilian -- that oath remains in force. Therefore it is not just our responsibility as citizens, it is our duty as officers to expose the real perpetrators of 9/11 and bring them to justice, no matter how hard it is, how long it takes, how much we have to suffer, or where it leads us.

We believe the official account of 9/11 as defined in the 9/11 Commission Report is grossly inaccurate and fatally flawed.

It is imperative that we have an accurate understanding of 9/11 so that those responsible can be identified and brought to justice in order that they and similarly-minded people never again commit such heinous crimes.


Alles VerschwörungsTHEORIEN??? Alle Opfer nur Theorie???

Oh, die Mondlandungsverschwörung habt ihr ja auch gleich in Sekundenschnelle debunked.
Hattet dabei das Gestein genannt; ich geb nun keine weiteren Links, aber googelt doch mal nach dem holländischen Museum, das im Besitz von "Mondgestein" ist.
Ok, einen geb ich noch, schaut Euch doch einmal die Doku: "911 Megaritual - entschlüsselt" und "7/7 Ripple Effect" und vielleicht noch die 33 Teile von "911 hidden in Hollywood" an, vielleicht noch die 52 Teile von "The Arrivals", oder "Columbine Cause" von Evan Long, danach braucht Ihr keinen Kinderbuchautor, der Euch harmlose Märchen auftischt.
Bei dem Thema wäre z.B. Dr. Daniele Ganser sicher die bessere Wahl gewesen. Euer Futzi hatte da Null Ahnung vom Leben und von Verschwörungen und Verschwörungstheorien noch weniger.

An excerpt of the show: actually the end of it, when the dumb tw*t finally discovers the ONLY true conspiracy: the Bilderberg meeting.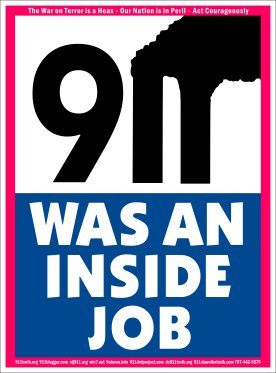 ---
Related topics

Replies
Views

Last post