OK, DTVers, we all know that we want one, but if you had one, and i mean one of the better ones, WHAT WOULD YOU PRINT OUT.
I started building plastic model cars when i were about 6yrs old and i still build the odd one.
my latest is a blown 57 chev, large scale, i painted it in two tone, it come up shit hot.
but i hav a few old models that hav missing or broken parts and i reacon a 3d printer would solve that problem.
obviously i wouldnt mind a 25yr old Lis Hurley, but i dont think 3d printers will be capable of that in my life time haha'
so get crackin, and tell us what you would like and why.
i apollogise if this thread has already been done, mods will take it down if need be
The more people i meet, the more i like my dog
If Monday had a face I would punch it
---
Posts: 3132
Joined: Sun Jan 01, 2012 12:58 pm
mummies. i'll 3dprint allot of mummies.
........................................

I'm not violent. I'm creative with weapons.
---
Posts: 1297
Joined: Sun Sep 16, 2012 12:21 pm
Location: "In life's litter tray......"
Cats, I'd print lots of cats..........and shoes.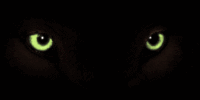 ---
Posts: 9775
Joined: Sat May 14, 2011 9:00 pm
Location: Zin-Uru


hmm...what would i make........






Weird Science - Gary Created Woman


https://www.youtube.com/user/kinninigan
http://www.disclose.tv/user/kinninigan/
---
Another 3D printer, of course, and sell it.
You cannot print gold or weed, can you? ;p
---
Posts: 10120
Joined: Wed Jul 01, 2009 9:10 pm
Location: Packing my stuff and moving to Denver like you should be doing
BOOBIES
FAIR USE NOTICE.
Section 107 of the US Copyright Law. In accordance with Title 17 U.S.C. Section 107, . http://www.law.cornell.edu/uscode/17/107.shtml

---
Yea - i'd like to print this chic...


Around conservatives I sound like a liberal, and around liberals I sound like a conservative.
---
I'd probably print boring things, like specially sized organizers for my drawers and maybe a night guard that actually fits
Matthew 7
"Do not judge, or you too will be judged. For in the same way you judge others, you will be judged, and with the measure you use, it will be measured to you.
---
Posts: 3981
Joined: Tue Mar 11, 2014 9:11 pm
Uploaded with
ImageShack.us
maybe some teeth,lol
Treat the Earth well.
It was not given to you by your parents,
It was loaned to you by your children.
We do not inherit the Earth from our ancestors,
we borrow it from our children.


stay awesome
---
Isn't this the same thing that made a 3D gun? That actually fired?
---
Related topics

Replies
Views

Last post