Posts: 10120
Joined: Wed Jul 01, 2009 9:10 pm
Location: Packing my stuff and moving to Denver like you should be doing
Thursday, March 8, 2012
Machine dated at 400 million years found in Russia
RUSSIA. In the remote Kamchatka peninsula (map below), 200 km from Tigil, University of St. Petersburg archaeologists discovered a strange fossil. The authenticity of the find has been certified. According archaeologist Yuri Golubev, occurs that, in this case the discovery surprised scientists by its nature, at least - unusual, able to change history (or pre-history).
It is not the first time that is an artifact, an ancient object, something like this is found in that region. But, surprisingly conserved, this specific artifact is - at first glance, inlaid in rock (which is understandable since the peninsula is home to numerous volcanoes). Subjected to analysis, the conjunct showed to be made of metal parts that seem to form a mechanism, a gear which may be of a type of watch or computer. The astonishing is that all the pieces were dated in 400 million! of anos.Yury Gobulev commented:
We got a call from the prefec of Tigil. He told us that hikers that were walking in place, found these remains in rock. We went to the place indicated, and initially we not understand what we saw. There were - hundreds of toothed cylinders which appeared to be parts of a machine.
They were in perfect state of conservation, as if they were frozen in a short period of time. It was necessary control the area, because soon the curious began to appear in large numbers. Other scientists, americans geologists, defined the piece as an amazing and mysterious artifact.
Nobody could believe that 400 million years ago could have existed on Earth even a man [even more a machine]. At that time, the forms of vida were very simple, but the finding, [simply] - clearly suggests the existence of intelligent beings capable of such technology. Certainly, such beings would had come from other planets. It is possible that a spaceship can had was damaged [or there was an accident] and it was abandoned in place
http://brazilweirdnews.blogspot.com/201 ... years.html
FAIR USE NOTICE.
Section 107 of the US Copyright Law. In accordance with Title 17 U.S.C. Section 107, . http://www.law.cornell.edu/uscode/17/107.shtml

---
Posts: 10120
Joined: Wed Jul 01, 2009 9:10 pm
Location: Packing my stuff and moving to Denver like you should be doing
and no one has nothing to say not even the hater bitches?
WOW!
FAIR USE NOTICE.
Section 107 of the US Copyright Law. In accordance with Title 17 U.S.C. Section 107, . http://www.law.cornell.edu/uscode/17/107.shtml

---
savwafair2012 wrote:and no one has nothing to say not even the hater bitches?

That's because it was posted several times already.
So, one more time...
Go to the source of the information...
http://weeklyworldnews.com/headlines/45 ... d-machine/
You do realize that anything found on weeklyworldnews is not meant to be taken seriously.
Like "the onion" it is a spoof on news. The picture in the top left corner should be a clue.
here are a couple more breaking headlines from the same source...
---
Posts: 5994
Joined: Sun Jun 07, 2009 2:38 am
Location: My happy place
Cool, I think most people (me included) only care about the here and now tho, something that happened so long ago is of little importance to out society now, we have too many other things to deal with. It doesn't supprise me one bit that the universe is filled with life that has exsisted on so many levels long , long , long before my quaint little time frame. I think most people can't except the vast possibilities that life in our exsistance has to offer. The exciting and frustrating part of it is that we are aware of so little, like why we are here, where we came from, what came before us and what lies ahead.
---
Posts: 4
Joined: Mon Feb 27, 2012 9:00 am
---
That would be so cool to find...its not hard to imagine the stuff that is filed in the unknown files and stored awAy from public scruitiny..imagine what the smithsonian has buried in their basement!
If you don't wake up, Your the problem, not the thief...www.cattledum.com
---
Posts: 3132
Joined: Sun Jan 01, 2012 12:58 pm
crinoid fossils: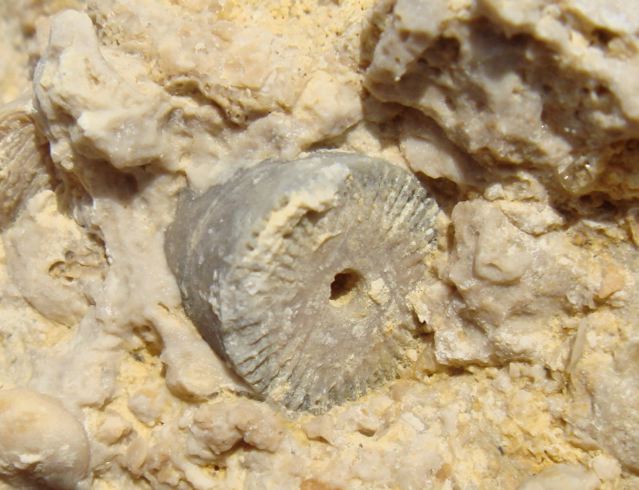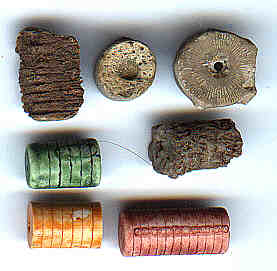 ........................................

I'm not violent. I'm creative with weapons.
---
---
Posts: 187
Joined: Sat Mar 17, 2012 5:52 pm
Location: 3rd Dimension-4 now
I would agree with the Crinoid fossil theory , but according to the original post, analysis showed them to be of a metal composition. Barring a T-101, no fossil I know of would be metal.
Shouting that Government is suppressing the people is like shouting that somebody pooped in the pool. It's only a funny statement until you realize it's true.
---
Yeah confirmed as crinoid, that picture is actually a cropped picture taken from a crinoid wiki page. Just another example of people believing anything they see.
---
Related topics

Replies
Views

Last post