Yep thats the mystery that has confronted me this morning. How have I got here it only feels like a few weeks ago I was in my teens and here I am now half a century good god yall. To celebrate it I have come to Iceland for a week and today we are off on a tour to Gulfoss,Geysir, and snowmobiling on the second largest glacier in Europe so I will be having a good day. Hope you all do too gotta go and catch my coach. Laters taters
Regular is
not
a unit of measure
---
HAPPY BIRTHDAY!
Have a great time in Iceland.
We gather knowledge faster than we gather wisdom. - William Bell
---
Posts: 9823
Joined: Tue Jan 04, 2011 3:05 pm
Location: ON A GIF: HUNT
I did the Big Five O last year its cool..
---
A big HB to ya pal, I did my big 50 over 3yrs ago, still feel like a teenager, in the head anyway hahahaha


RRR
The more people i meet, the more i like my dog
If Monday had a face I would punch it
---
Happy B'Day
I'll be joining you in a few months, just not in Iceland
Enjoy your time!
---
Happy Birthday. Time for a good ole mid-life crisis where you can get away with splurging on yourself.
---
Happy Birthday have a great day
It only takes that one person to go missing for the world to become empty
---
Happy B'day. I'm closing in on 50 myself....tick tock.
Well at least you are celebrating by going to Iceland......better than throwing on some ballroom earrings and "
going to Denmark
" for your mid-life crisis.......and no doubt the youngsters here have no idea what that means.
---
Happy 50th, Have Fun
---
Posts: 1292
Joined: Sun Sep 16, 2012 12:21 pm
Location: "In life's litter tray......"
Happy birthday Crusader!
Enjoy yourself in Iceland - it's a great place and the people are terrific!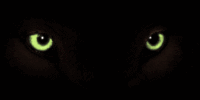 ---
Related topics

Replies
Views

Last post