Yep thats the mystery that has confronted me this morning. How have I got here it only feels like a few weeks ago I was in my teens and here I am now half a century good god yall. To celebrate it I have come to Iceland for a week and today we are off on a tour to Gulfoss,Geysir, and snowmobiling on the second largest glacier in Europe so I will be having a good day. Hope you all do too gotta go and catch my coach. Laters taters
Regular is
not
a unit of measure
---
HAPPY BIRTHDAY!
Have a great time in Iceland.
We gather knowledge faster than we gather wisdom. - William Bell
---
Posts: 8461
Joined: Tue Jan 04, 2011 3:05 pm
Location: ON A GIF: HUNT
I did the Big Five O last year its cool..
Canubis wrote:
all these Social media C@*ts can sick my fkn dick, although it feels good
---
A big HB to ya pal, I did my big 50 over 3yrs ago, still feel like a teenager, in the head anyway hahahaha


RRR
The more people i meet, the more i like my dog
---
Happy B'Day
I'll be joining you in a few months, just not in Iceland
Enjoy your time!
---
Happy Birthday. Time for a good ole mid-life crisis where you can get away with splurging on yourself.
---
Happy Birthday have a great day
For they are the spirits of devils, working miracles, which go forth unto the kings of the earth and of the whole world, to gather them to the battle of that great day of God Almighty. 16:14
---
Happy B'day. I'm closing in on 50 myself....tick tock.
Well at least you are celebrating by going to Iceland......better than throwing on some ballroom earrings and "
going to Denmark
" for your mid-life crisis.......and no doubt the youngsters here have no idea what that means.
---
Happy 50th, Have Fun
WELCOME TO THE D.D.C
DTV Doomtards Club
---
Posts: 1259
Joined: Sun Sep 16, 2012 12:21 pm
Location: "In life's litter tray......"
Happy birthday Crusader!
Enjoy yourself in Iceland - it's a great place and the people are terrific!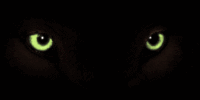 ---
Related topics

Replies
Views

Last post