Posts: 993
Joined: Thu Sep 23, 2010 1:08 pm
On 6/12/2011 2:50:23 AM UTC an earthquake of magnitude 7.7 and depth 1km
has struck an very highly populated area in the Liguria Province (population: 1.7 million) in Italy. GDACS estimates the likelihood for need of international humanitarian intervention to be medium (Orange alert).
This earthquake can have a medium humanitarian impact since the affected region is very highly populated and has high resilience for natural disasters.
http://w3.gdacs.org/reports.asp?ID=109846
---
Posts: 6
Joined: Thu Mar 24, 2011 5:21 pm
Funny how, again, tuis Doesjanbe not show up at the USGS site?! Thanks for the info.
---
Posts: 993
Joined: Thu Sep 23, 2010 1:08 pm
Also odd that the GDACS site claims their source is EMSC, yet the EMSC website has yet to report it
http://www.emsc-csem.org/Earthquake/index.php?filter=no&min_mag=5&view=1
---
Posts: 632
Joined: Mon Mar 07, 2011 5:07 pm
Location: Fullerton,CA,USA
I have searched all the "main venues of/for breaking news" and have not come up with anything yet. Keep up the good work.
Jesus Hates Dinosaurs.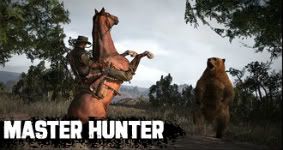 ---
Posts: 363
Joined: Sat Apr 16, 2011 10:28 pm
damn, another big one ignored by usgs..go figure..
things are being downplayed bigtime, for some reason..
thanx for postin this up it brings light to one of my threads..
prof that usgs is deleting large scale data..
there selling us down the river...
---
---
---
---
Posts: 363
Joined: Sat Apr 16, 2011 10:28 pm
keniwaki wrote:USGS has some reason to hide this from public?? I am curious why they need to hide this.
well its simple..dont create mass panic..
at least two or more 7.0 or larger quakes across the globe monthly..
that means serious plate movements..chain reactons among the plates..one good quake leads to another..
now for the gov of the world trying to bring down population numbers, this just makes it easier..you dont report..no one expects it to come in there area..
or it has to do with whatever the hell is inbound earth on an astrological level..
somethings out there playing hell..
does anyone not see whats happening..shits ramping up more and more as this "comet" gets closer and closer..
now the nasa prepair plan for employees..hmmmm..
i dunno for sure either way..but something tells me we are all about to find out..
i wonder how far this 7.7 moved our axis or poles?
---
---
Related topics

Replies
Views

Last post