Posts: 10120
Joined: Wed Jul 01, 2009 9:10 pm
Location: Packing my stuff and moving to Denver like you should be doing
Once one has come to terms with the possibility that 9/11 was an inside job, one must face a very important question. What demolition company would even be capable of demoing such structures? Structures such as WTC towers 1 & 2, and WTC building 7. Lets take a closer look into a demolition firm known as Controlled Demolition, INC (CDI).
CDI's website states the following about their company "A two thousand ton skyscraper collapses like a house of cards, crumbling in on itself – a waterfall of well-fractured steel and concrete debris. It lasts only seconds, and buildings within a few meters stand untouched. The very essence of Controlled Demolition, Inc. is in our name: CONTROL." Does that description provided in their website remind you of anything?
Their website also admits that sensitive foreign and domestic operations have been conducted with U.S. Governmental Agencies. Here is an excerpt from the "Government" section of CDI's website. "Department of Defense (DOD)- Controlled Demolition Incorporated (CDI) has the appropriate experience and expertise to assist Department of Defense (DOD) agencies and contractors in demolition operations on sensitive projects, domestically and internationally. Through the support of our international network of offices and agent relationships, Controlled Demolition Incorporated can respond promptly for defense-related consulting and performance requests on short notice."
They go on to say "Department of Energy (DOE)- Changes in the DOE's mandate have called for the removal of thousands of structures at DOE sites spread across the United States. When fiscal constraints put pressure on site managers to increase decommissioning and dismantling without sacrificing safety of workers or the public, DOE officials looked for new technologies to make the transition. Controlled Demolition Incorporated's (CDI's) DREXS (Directional Remote Explosives Severance) and explosives concrete scarification and segmentation services can enhance production without sacrificing safety of operations."
Tim Sullivan an Ex-CDI worker stated "There is no possible way those buildings could have collapsed the way they did from fire."
It turns out CDI was subcontracted by Tully Construction for a $35 billion dollar contract, for debris removal on the WTC site.
This was quoted from an email: The only sizably large pieces of debris left in the wreckage of the Twin Towers were steel beams that were around 30 feet or less – just the right size for easy removal by a flatbed trailer. Controlled Demolition, Inc.[CDI] – the company that received a reported $35 billion for the cleanup of the WTC site – boasts on their website about their DREXS demolition technology, which conveniently segments buildings and other structures into sizes that match their clientele's removal equipment. They also mention that their demolitions "facilitate the fast-track debris removal required by ODDC to meet the site clearance schedule".
The tipoff to this article and video evidence of CDI's involvement on the WTC complex has been provided to us from an undisclosed source via
tips@theintelhub.com
. We are requesting any prudent information to be mailed to us so we can update this report. A big thank-you goes out to those brave individuals willing to come forward with Intel.
In the below video around 9:04 into it. A CDI employee stated on camera during a National Geographic shoot "That's the biggest steel beam I've ever seen other than the World Trade Center". Can you say oops?
Debris Mountain Starts to Shrink
This article provides important information for WTC demolition researchers, in particular because of the information about Controlled Demolition Inc., which (a) was apparently keen to have the debris removed and disposed of as soon as possible and (b) was able to come up with a detailed plan for doing so within eleven days of the collapse of the Twin Towers, suggesting that Controlled Demolition Inc. had detailed knowledge of the Twin Towers and the entire WTC complex prior to September 11th. The role of the U.S. Army in efforts to speed up the removal of the debris is also worth noting."

As hope of finding survivors dims more than two weeks after the Sept. 11 attack on New York's World Trade Center, officials and contractors are concentrating new efforts on debris removal. But many don't expect a quick pickup in the cleanup pace. There is concern about the proximity of underground debris to the Twin Towers' foundation and continuing sensitivity to recovering human remains and critical evidence. Even so, participants are developing a site-wide debris management plan that includes removal of an estimated 300,000 tons of structural steel.
The core of what may become the cleanup master plan for the wrecked site in lower Manhattan was delivered to the city's Dept. of Design and Construction Sept. 22 by implosion consultant Controlled Demolition Inc., Phoenix, Md. The 25-page "preliminary" document offers a host of debris-related concerns and removal ideas related to the site's key collapsed buildings and outlines other project management issues, from site security and safety to contrctor relations and offsite debris disposal.
CDI was initially retained by Tully Construction Co. Inc., one of the site's four main cleanup management contractors, to assess debris removal in its sector that includes the former Two WTC and several smaller buildings. The site's other contractors have also agreed to CDI's involvement, with the goal of creating a site-wide master plan, says one contractor executive. "This will await the official end of search and rescue," he adds. At ENR presstime on Sept. 25, neither Mayor Rudolph Giuliani nor city officials had made that pronouncement.
CDI contends that the progress of debris removal "must be subservient" to retaining the structural integrity of the slurry wall foundation. [This prevents flooding from the Hudson River.] "The highest priority and the great challenge in this emergency is to support the slurry wall," says Mark Loizeaux, president.
The 1,000 x 500-ft foundation walls are intact, reports George J. Tamaro, lead engineer on the Mueser Rutledge team. Water inside seems to be related to rainfall and other sources, but is not river water, he says. Tamaro adds that there is "absolutely" a need for a slurry wall tieback system, but not necessarily all around the "bathtub," which covers 7.5 acres.
Because the structures in the eastern half of the site are largely intact, CDI recommends them as the debris removal starting point. Above grade, the firm's report recommends conventional wrecking methods to remove 4 WTC down to the slab. Conventional demolition of 5 WTC is not possible currently because it would get in the way of debris removal operations for the collapsed 7 WTC, which itself is a stand-alone operation. The report says some torch work will be necessary to isolate or downsize major structural steel debris. CDI recommends liquid oxygen-propane torches to avoid the "weld-back" of steel, which slows down operations.
Freestanding sections of the towers can "probably" be pulled over using cables and heavy equipment, says CDI. After the fall area is cleared, an excavator would progressively rock the freestanding element to build "accelerating harmonic response" until failure is achieved.
To accelerate progress, CDI also recommends attention to restoring transit service in the area and development of "a detailed sequence" for utility installation. The report also urges improvements in how project officials interact and communicate.
STACKING UP While site concrete was largely pulverized into fine dust, huge quantities of damaged structural steel lay in tangled heaps throughout the former 16-acre WTC site. "I saw I-beams stacked six stories high," says Allen Morse, chief debris expert for the Army Corps of Engineers, a technical advisor to the Federal Emergency Management Agency. He says steeel could make up to as much as half of the site's estimated 1.2 million tons of wreckage. "You can't move machinery around unless you plan for it," adds Morse.
To accelerate steel removal, Weeks Marine Inc. has created two steel offloading areas that ramped up operations last week to transport debris by barge for recycling. The sites are located at Pier 25 on the Hudson River and at Pier 6 at the tip of lower Manhattan. The city's usual garbage removal facilities, which is handling smaller site debris, could not accommodate steel pieces.
Weeks was still dredging the Pier 25 site even as trucks began delivering steel to the site for offloading by crane to barges that can hold up to 3,000 tons. "That's equivalent to 150 truckloads," says Weeks Senior Vice President George Wittich. Business was slow at first as truck-drivers maneuvered through the site and city streets and had to pass muster with FBI officials checking for evidence. One site source says security was beefed up after some drivers sold steel privately to scrap dealers. Source
http://www.serendipity.li/wot/debris.htm
FAIR USE NOTICE.
Section 107 of the US Copyright Law. In accordance with Title 17 U.S.C. Section 107, . http://www.law.cornell.edu/uscode/17/107.shtml

---
Posts: 2556
Joined: Mon Mar 01, 2010 11:23 pm
Location: 'Happiness is the angle at which the wise are gathered'
very interesting.
Your faith will make you whole
---
my research has shown that the US military planted them explosives,or supplied cdi with explosives,because that company doesn't normally use military grade munitions.
patent pending lol
---
Posts: 9348
Joined: Thu Jun 03, 2010 11:08 am
very interesting indeed
---
Posts: 2776
Joined: Tue Feb 10, 2009 4:05 pm
Location: Southeast States
Just before that date there was a demo team that had a tv show on Discovery on a weekly basis. Suddenly afterwards it was gone. Ever wonder why?

Sometimes, simple is better
---
Damn fine post hun, very interesting
By all means let's be open-minded, but not so open-minded that our brains drop out.
---
---
draupne wrote:http://www.youtube.com/watch?v=XaQxehKRnZw
THIS IS WILD! I've never seen this before,great find.
patent pending lol
---
Posts: 3
Joined: Mon Sep 15, 2014 2:25 pm
The building in the texes demolition vid was predominantly constructed with concrete. The WTC buildings are completely different structures. The WTC was an unorthodox and unusually engineered super tall above 300m structure, requiring an enormous amount of reinforced steel. Termite was used, along with the mini nukes, research project Plowshare! # Simplyimpossible #Dimtriiscorrect
---
joshuaball1654 wrote:The building in the texes demolition vid was predominantly constructed with concrete. The WTC buildings are completely different structures. The WTC was an unorthodox and unusually engineered super tall above 300m structure, requiring an enormous amount of reinforced steel. Termite was used, along with the mini nukes, research project Plowshare! # Simplyimpossible #Dimtriiscorrect
Termites were used...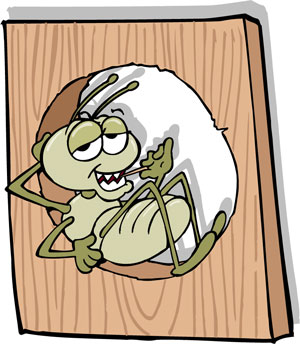 ---
Related topics

Replies
Views

Last post