Working My Way In
I listen to the voices that surround me
and hear nothing that I can relate.
I try to find some common ground,
leaving my world behind.
I blend with the mix,
not being known.
I'm a wolf in sheeps clothing.
The art of balencing it out is the hardest part, without a dought.
To walk a strait line and not sway too far away
from the trail I want to make.
I'll have to hold back the urge I get
to expirience life with no regret.
If I do than I'm set for a better life.
Sheltered from the wind,
I'll be looking outside the window instead of in.
But I still won't be happy unless I'm on the road.
Listening to the voices that surround me,
leaving my world behind.
I'll blend with the mix, not being known.
I'll adapt to them,
I'm a wolf in sheeps clothing.
Seeming dull, I'm rather sharp,
not letting my ways be known.
I will not always be the one to win,
but I will never be far behind.
I'm quik with wit and fast to act,
I'll always be there at the end.
You may think I'm waisting my time
but I will always end up with a friend.
I'm the underdog defender!
Listening to the voices that surround me,
I relate to what I hear.
I'll bring the world to me,
and share the common ground.
I blend with the mix, not being known.
They'll adapt to me,
a wolf in sheeps clothing.
---
Posts: 2768
Joined: Thu Dec 03, 2009 12:56 am
Oh, I like that stuff!

Actually, I tried to make a speech at Xtranormal with good backround, but found it to complicated, hm...

I thought, somebody should make a song of it...
Hope is the thing with feathers...


Emily Dickinson
---
Up to you
It's been a slow and steady breakdown of control.
Changing views and thoughts on where to go.
I've had time to sit and think about things we do
and I think I will sit here and stick it out on my own,
with no one to sway me,
and no one to change me.
I play sounds that nobody hears,
being true to myself,without any fears.
Getting lost in a beat, on a whole other plain.
It can't be explained, only obtained;
this is what I whant to share.
I'm trying to work my way from trivial fears,
but it's hard when everyone has such critical ears.
I'm a loner of sorts, I roll with the wind.
I'm fueled with ambition and dreams of something better.
I wonder if I wll ever be effective with what I do;
it's not up tome, it's all up to you.
---
this poem means alot to myself ,being a soldier and seeing what war brings


In Memoriam
by Ewart Alan Mackintosh (killed in action 21st November 1917 aged 24)
SO you were David's father,
And he was your only son,
And the new-cut peats are rotting
And the work is left undone,
Because of an old man weeping,
Just an old man in pain,
For David, his son David,
That will not come again.

Oh, the letters he wrote you,
And I can see them still,
Not a word of the fighting,
But just the sheep on the hill
And how you should get the crops in
Ere the year get stormier,
And the Bosches have got his body,
And I was his officer.

You were only David's father,
But I had fifty sons
When we went up in the evening
Under the arch of the guns,
And we came back at twilight -
O God! I heard them call
To me for help and pity
That could not help at all.

Oh, never will I forget you,
My men that trusted me,
More my sons than your fathers',
For they could only see
The little helpless babies
And the young men in their pride.
They could not see you dying,
And hold you while you died.

Happy and young and gallant,
They saw their first-born go,
But not the strong limbs broken
And the beautiful men brought low,
The piteous writhing bodies,
They screamed "Don't leave me, sir",
For they were only your fathers
But I was your officer.
---
My Calling
The only thing that fills my sole
is the good old rock and roll.
It's alive in me, the old school rule.
It's down to the core, everything else is a bore.
I'm a rolling stone until the day I die;
I'll still be playing up in the sky.
I was born for this, I can't explain why.
I'm going to fly, like nothing in the sky.
I'm raw to the bone, my styles my own.
I'm on a plain that can't be explained.
Living small with wide eyes, I've realised that life's a ride;
If your standing still than you are living to die.
It's like a bad trip a lifetime long, for me it feels so wrong.
The freeway breaze is calling me.
Whe knows how far it goes and where I'll be,
I have to wait and see.
Cause no one knows what the future holds.
It hasn't been too long but my patience is thin.
Maybe I'm wrong to think like this,
last thing I need is a hit and miss.
---
The Plug
I'm drowning with feelings of despair.
Confusion has set in and none of it seems to be real.
What is the origin from which it all came?
No matter where I go it's not far behind.
A cat and mouse game that has to end.
I wish I could see inside of me,
so I could find the plug and drain the flood,
that's drowning me.
I'm running short of breath,
but the song must go on,
because I'm too young to think that life is too long.
I hear my future calling me.
It seems it's the only thing that's carring me.
My life is fine, it's all in my mind.
Day to day, it's all ok,
why do I feel like this anyway?
Maybe if I had to truggle to survive,
I would'nt feel like 'm waisting my time.
Everyday would not be in vain.
I could be happy being the same.
The struggle to be better is driving me insane.
I wan't to pull the plug and let it all drain.
I'll then be washed away, back from where I came
and start on a new path and forget my pain.
But it's too late now, I'm on my way.
I'm left to chance, I will not sway.
---
Posts: 633
Joined: Mon Mar 07, 2011 4:07 pm
Location: Fullerton,CA,USA
It seems we are more enlightened when we are younger. Because we were born with hearts of gold, but as we get old, the heart gets cold. It does not always have to be this way, we can always change.
Jesus Hates Dinosaurs.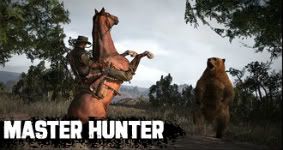 ---
masterhunter wrote:It seems we are more enlightened when we are younger. Because we were born with hearts of gold, but as we get old, the heart gets cold. It does not always have to be this way, we can always change.
Very true and well said
I used to be in a band just after this period when I wrote these poems. If you guys want later I will post some lyrics I wrote
---
Wound
I feel oddly different, definatly distant.
A little ahead and somewhat behind.
My feelings are jaded and thought twisted.
I like to be strange but want to be the same.
I wish I could settle while on the move
and be content with what I do but I can't
I'm stuck in a grove.
My imagination builds me up to a disappointment
everytime I wake up and my life seems black and white.
I don't have the balence I need to be me.
I'm left without curiosity and spirit.
I hope this doesn't stick
and I go back to the way I was.
It's been so long sometimes I forget
that this wasn't always it.
I need a brake, sometimes craving death.
I wish I was old so I could be released
and leave everything behind so I can unwined.
But I'm forced to live it out, trying to make the best,
living like the rest, maybe this is just a test.
---
Posts: 1338
Joined: Fri Sep 16, 2011 7:33 pm
I can't stand this peticoat, flower picking, girls making up stupid words, that make no sense to anyone except flowery poofs, and big girls blouses.
"Senator. I am not now, nor have I ever been, an oil trader, and neither has anyone on my behalf. I have never seen a barrel of oil, owned one, bought one, sold one, and neither has anyone on my behalf."
---
Related topics

Replies
Views

Last post