Disclaimer ; I'm posting this because of the rising tensions in the Balkan and the Middle East area , particularly with regard to the Turks , Greeks and the Israeli's . not because I believe in prophecies per se .
However this prophecy seems now strangely relevant .
Thursday, February 12, 2009

Greek Monk Prophecy - Third World War


- The Third World War will start with the conflict between Turkey and Greece.
- Jewish masons who are rulers over USA and European Union will force Turkish people into the war against Greece.
- In spite of Greek tremendous courage and resistance, Turkish attack will be devastating. Lots of Greeks and lots of their Russian and Serbian brothers in Christ who will volunteer to help Greeks will be dead.
- Turkey will charge deep inside Greece and will conquer most of the Greek territory.
- At the beginning, NATO and USA will not interfere into this conflict directly, but will give silent support for everything Turks do instead.
- The time will come that the world will think Greek people will vanish.
- A moment before it will be almost certain to happen, mighty Russia opens its cards in protection of Greek people and Orthodox Christianity. This takes everyone by surprise. Russian nukes are launched to Turkey.
- Darkness is covering Balkan peninsula and Near East. The World we know cease to exist again.
- At this point USA and EU join Turkey (or what's left of it) and declare global war against Russia and Greece.
- Vatican and the Holy Chair will announce Holy War against "schismatic" Orthodoxy.
- The war will be horrible. Burning people will fall from the sky.
- USA will suffer terrible defeat and will "blow up like balloon" (for whatever it means).
- Roman Catholic Church will never be able to return back to the positions it has today. Not even close. Its influence will be next to nothing.

- Russians will enter Constantinople, establish their own governor, but will give it all to Greeks later on green table.
- Greeks will hesitate to accept new territories at the start, but will accept them later and will rule over what used to be Turkish capital. Greeks will return to Constantinopolis 600 years after leaving it, as monk said.
- One third of Turks will lose their lives, one third will accept Orthodox Christianity and one third will move to live in "some deserts".
- Armenia will get its lands back.
- Kurd people will establish their own country.

The old monk Joseph said nothing about the future of the USA except that US Forces will retreat from their bases worldwide. That will influence many conflicts and re-creations of many borders.



Full article .....
http://doomsday-prophecies.blogspot.com ... d-war.html
---
Wow, this monk is a clear example of why you need to get laid on a regular basis. If you don't, you just want the world to end after a while....
as long as there's one idiot around wlling to believe bullshit, there will be a bullshitter
---
Posts: 2703
Joined: Mon Feb 22, 2010 3:23 am
giusdude wrote:Wow, this monk is a clear example of why you need to get laid on a regular basis. If you don't, you just want the world to end after a while....
His world indeed ended, two years ago :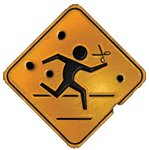 Disclosing bullshitters since 1969.
---
All the signs are that the Turkey will break up.

TUESDAY, 20 SEPTEMBER 2011

ANKARA EXPLOSION
It was in December 2010 that the LORD spoke about ANKARA and visions to do with it. [1] Then the Jelly fish arrived in Scotland on the Jesse partial solar eclipse and we featured it in a post on the 1st of July, 2011.

Around that time Clinton was doing high fives in Turkey, within weeks the Turkish top military brass resigned. Clearly, their heart of conscience would not allow them to engage in Obama's war.

Then last week Turkey declared rules of engagement for entering the waters that Israel defends, that was basically declaring war with Israel. Now there is a bomb explosion in Ankara and most people feel it was the Kurds. There as been threats of civil disobedience from the Kurds since June and they told the Turkish government that they could bring it to its knees. There are between 17-18 million Kurds in Turkey, a large force to contend with. [3]

It looks like Turkey is one of the nations that will be split apart in more ways than one, as many decide to go their own way. The Kurds have their own language, and wish to pray in that language and not in Turkish.
---
Related topics

Replies
Views

Last post