Posts: 885
Joined: Sun Sep 16, 2012 1:21 pm
Location: "In life's litter tray....."

You might like:
Lucidlemondrop wrote:I love the Munsters! That theme song is echoing in my mind as I type.

Actually the house is rumored to be haunted and I don't think that it has been looked into or anything televised about it at this point.

It is usually beautifully kept with an awesome flower garden.

There is a small room in the top part of the house made with mahogany I believe and you can see faces and animal images "embedded" in the woodwork.

Hey, Webby............(catchy nic) I think DTV is a better place since you have been around here.
The Munsters are one of my favourite comedies from the old days. When I first watched it my favourite was Herman, but Lily has edged him out slightly now. But all the characters were just brill!
I'm really into old house's like this one, I find most stuff about history and our past interesting.
Would love to see the flower gardens!
I'm gonna google the place later.
I think thruster gave me the nickname 'Webby' and thanks for your lovely comment!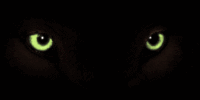 ---
Related topics

Replies
Views

Last post