WE ARE ONE

We are now fast heading for the eye of the storm that has been planned for so long to enslave the global population in a centralised tyranny. But we don't have to accept it or acquiesce to it, meekly looking on as the walls of control close in by the day.

But that is what is happening and it has to stop. For everyone's sake, it has to stop.

We can come together, we MUST come together, putting aside the fault-lines of race, religion, culture and income bracket. These are just illusory labels through which we are divided and therefore ruled. Believe in them if you wish, and enjoy them if they make you happy, but don't let them divide us any longer.

We need to come together in mutual support at this time as those with sick minds and closed hearts are poised to throw everything at us to complete their agenda for total control.

Whether their insanity prevails is not in their hands, but in ours. It is we who have the power if only we would choose to use it.

We are One Consciousness deluded into thinking we are 'little me'. When we realise that we are all One - and act upon that with courage, love, kindness, peace and empathy for all who need support - the walls of oppression must fall.

But sitting on your arse hoping it will all go away is no longer an option. It never was.
Your thoughts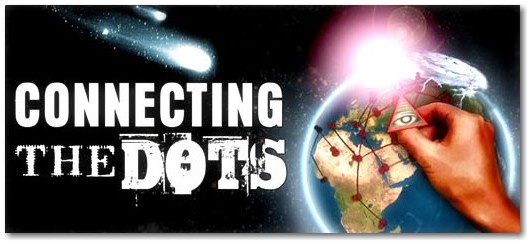 ---
A MESSAGE FROM KURIOUS TO DAVID ICKE -

Please go away but give the 8ft lizard people a hug from me & tell them I said hi ok, lovely
SHUT UP YOU FUCKING CONSPIRACY BASED LUNATIC
---
kurious wrote:A MESSAGE FROM KURIOUS TO DAVID ICKE -

Please go away but give the 8ft lizard people a hug from me & tell them I said hi ok, lovely
Fair enough m8,that's your opinion..no problem,yeah well the lizard people
i DO have a problem with...but most of the other stuff he rants on about i do think needs to be taken seriously for the forseeable future..
I personally think Icke's views on the nature of reality are absolutely brilliant..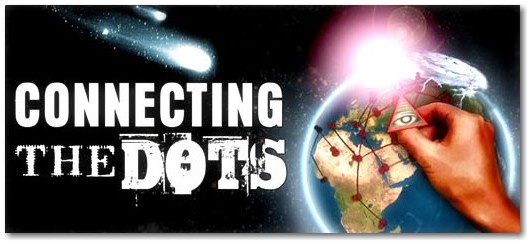 ---
smurf wrote:Complete Plagiarism, but with his twist...........
Yeah agree,but some good can still come from it...Icke's views whether his own or someone else's is getting this information "out there"...getting people like ME to really think about stuff in a different way,i think the way things are in this world right now THAT IS VERY GOOD and what we need..
I mean humaity IS divided...WHY,we know this is wrong,we know at the end of the day we are all the same
...just look at us on this forum i dont want to rant and rave and argue with folks or whatever at times but this is happening even on a site like this..
I believe we can live and learn and become more generous and loving creatures of creation made ultimately i believe by the infinite force that permetes the galaxy...

We are all starlight...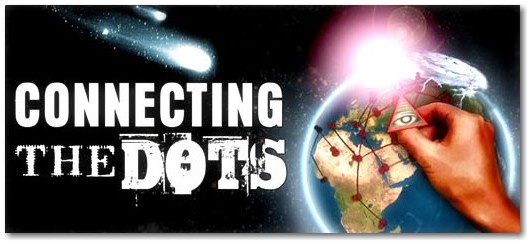 ---
Sorry sheeple but you've lost me......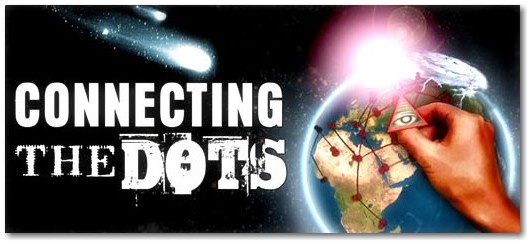 ---
I don't mean to take the piss I certainly don't want to start a argument I just think that you really should have credibility when your talking of such issues, you know like Richard Dawkins has credibility, he checks his facts does his research & in turn 99.9% of the time the man is completely correct & true on his subject, he can debate anybody & usually always comes out on top because he is armed with facts & not conjecture.

Serious credible individuals (scientists mostly) are the type of I get my view from of whatever subject matter I'm interested from & it's people of that type of caliber we need in this here conspiracy field, not loons, crackpots, people in their shed connecting the dots & idiots who believe anything they read or hear on the internet or follow the man who shouts loudest (Alex Jones anyone ?).

Icke on the other hand is a rambling incoherent fool who throws so many darts in a hope that one may strike it's target so in turn he can claim he was right all along. I genuinely don't like the man I find him very paranoid, I work with the criminally insane & his rambling remind me of things I've heard at work on many occasions, especially the way he jumps from subject to subject classic schizophrenia right there.

What I'm trying to say is how can you take his opinion on anything seriously when he holds the belief that the Queen of England sheds her human skin & transforms into a 8ft lizard ? You shouldn't take his opinion on anything seriously given his trait to lean towards fantasy. We should pour scorn on anybody mixing fantasy with so called facts, we should shun the idiots with a passion.

Beware false prophets.
SHUT UP YOU FUCKING CONSPIRACY BASED LUNATIC
---
Yeah Kurious but this is 'Death to The NWO' Jonesy you're talking about - the New World Order being everyone from Barack Obama to Dick & Dom...and you may not want to start an argument but just by taking him to task on a couple of his unqualified assertions will usually elicit a 10 page rant on why you are a 'sheep' for not unquestioningly accepting everything he says, which surely...er would make you some sort of sheep wouldn't it?
See you in the funny papers...
---
DAVID ICKE: TOP BRITISH HERO - one thing that intrigues me about him is we know where he once was in life. we know the level he is operating at now. seems quite a leap in such a short space of time. still got a lot of time for him and his lizard theory.


---
so what if the queen is a giant green lizard. nothing new there. been living of the blood of this country for a very long time. seems the main thing the uk and america have in common just now is that just like their president that family aint from here...
---
Who cares where the Queens family came from 100 years ago, whats she ever done wrong or even said wrong? Whats wrong with judging a person upon his or her actions, even if she is a "lizard" (even the idea is rediculous but just for arguments sake) whats she done wrong or doesnt it matter as its ok hate things that arent human?
Kill em all and let god sort them out!

Atheism is a non-prohet organisation.
---
Related topics

Replies
Views

Last post