Posts: 1075
Joined: Sun Sep 16, 2012 1:21 pm
Location: "In life's litter tray......"
I don't know if this has been covered before - I did a search on 'Bodie' and turned up stuff about polar bears!
Anyone, I came across this very interesting article about the old mining town of Bodie in California, which is considered America's best preserved ghost town.
Here's a few images to get the picture:
The town was abandoned after the rush for Gold faded (about the 1950's) and it has remained preserved in time ever since - right down to plates and cups on tables, dry goods in the old shop and books on the children's desks in the school house.
A little history:
The Historic and Haunted Ghost Town of Bodie

The old mining town of Bodie, California is America's best preserved ghost town. Dating back to 1859, Bodie is literally frozen in time and looked after as an historic park. The town is both authentic and mysterious, with original fixtures, furniture, and personal items in the buildings left untouched since their residents abandoned them.

Bodie abounds with legends of the paranormal, but none more famous than the haunted Cain residence. The man of the house had an affair with their maid. After being publicly disgraced, the unfortunate maid took her own life and reportedly haunts the house.

The Cain house is open to the public and has provided accommodation for park rangers. People have reported ghostly apparitions and strange music. Staying overnight in the house, park rangers and their wives have experienced paranormal events such as hearing strange noises, being paralyzed in bed, and seeing items move by themselves.
But what did interest me was this quote:
The most frightening legend of Bodie is a mysterious curse that follows many visitors after they leave the town. Allegedly, Bodie's ghosts serve as guardians to the town's property, casting bad luck and misfortune to souvenir hunters who take anything with them.

Each month, Bodie's park rangers receive objects and letters from people who admit to taking items and beg the rangers to put them back. The letters tell tales of horrible incidents such as mysterious illnesses, car accidents, and even death.
Apparently those foolish or brave enough to remove the odd souvenir, simply steals trouble - from the numerous spirits and ghosts that still reside in this proper ghost town! Here's a couple of stories:
However, the reports of ghostly activity tend to fall into categories of familiar, well-understood phenomena. Consider, for example, occurrences at the J.S. Cain House at the corner of Green and Park streets. Once the home of a prominent businessman and then the residence of caretakers' families, it is supposedly haunted by the specter of a Chinese woman, possibly a maid who worked for the Cains (Hauck 1996).

Reportedly, this "heavy set" Chinese lady appeared to children in their second-floor bedroom. Also, a ranger's wife stated:

"I was lying in bed with my husband in the lower bedroom and I felt a pressure on me, as though someone was on top of me. I began fighting. I fought so hard I ended up on the floor. It really frightened me. Another ranger who had lived there, Gary Walters, had the same experience, in the same room, except that he also saw the door open and felt a presence and a kind of suffocation."

(Myers 1990)

All of these effects are well known and may occur when one's consciousness shifts into a state between being fully asleep and fully awake. In this condition, seemingly realistic "waking dreams" often occur, involving ghosts, aliens, or other beings. Also in this interim state one may experience "sleep paralysis" in which, although the mind is awake, the body is still in the sleep mode. The sensation of being held or strapped down is a typical consequence (Nickell 2001).
and:
One man visiting the Bodie cemetery with his little girl noticed her giggling and apparently playing with an unseen entity. This was supposed to be "The Angel of Bodie," a child who was killed when she was accidentally hit in the head by a miner's pick (Myers 1990). Actually the dead child was Evelyn, the three-year-old daughter of Albert and Fannie Myers, who died in 1897. Her grave is surmounted by the figure of a child angel, sculpted of white marble (Bodie Cemetery n.d., 5)-an ideal model for a little girl's imaginary playmate (see figure 2).
"!Investigator Vaughn Rees examines the tombstone of "The Angel of Bodie," reportedly one of the resident ghosts."
I'm that surprised more 'Ghost-Hunters' haven't descended on the town or followed up the stories from people who have visited or returned a little something they picked up and were haunted for their troubles!
A couple of videos about the Town.
Hope you enjoy this little titbit -
Sources:
http://curioushistory.com/page/8#.UcAvfNjt6Mo
http://www.pbase.com/pnd1/bodie
http://www.csicop.org/si/show/curse_of_bodie_legacy_of_ghost-town_ghosts/
http://www.youtube.com/watch?v=PEWv7oGUJmQ
http://www.youtube.com/watch?v=vey2RDJsPsI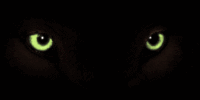 ---
---
Posts: 1075
Joined: Sun Sep 16, 2012 1:21 pm
Location: "In life's litter tray......"
Rich316 wrote:Why steal shit from the 1950's anyway? there's nothing there I'd want. Maybe good for pickers looking to sell stuff.

What a cool place though. man I'd love to visit there!!
Yep, I 'd love to visit!
What I liked, is that some twit steals a little something to remember the trip by, and gets a ghost turn up or has something nasty happen!
I would have thought that someone might collate all those stories, and get them on a paranormal site somewhere?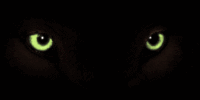 ---
I'm going away this weekend. The place I'm going to offers a ghost walk?????

I'm bringing my camera for sure, but to be honest, this stuff really creeps me out
I used to think that you were a colossal pain in the neck. Now I have a much lower opinion of you.
---
Posts: 5997
Joined: Sat May 14, 2011 10:00 pm
Location: Arulu

as always another nice thread webcat!
http://www.disclose.tv/media/list/user/Kinninigan
http://www.youtube.com/user/kinninigan


---
---
---
Posts: 1055
Joined: Sat Sep 19, 2009 1:55 am
Youre sure its not a movie set for "Little house on the prairie II - The California Adventure".? Its too nice to be anything else other then a actual movie set of some kind..
Slith
, I woudnt freek out man... just remember what your looking at if you see anything, its a distortion in time and space nothing more... something that you dont see everyday but it happens.
Flecktarn
, theres TONS of castles (haunted or otherwise).. among other things thats in the UK that we dont have.. (more or less) to what they actually should be but arent... ok, your missing the ole west part of it.. Of course you can be like Hyacinth Bucket and drag your friends to go look for Iron Age remains..
Rich316
.. you be surprised what kind of shit shows up on ebay.? In the general store that grinder would be worth some major money.. but that all depends on just how old all that stuff really is... 50s eh.. maybe on what it is..
http://showmystreet.com/#mr12o_-1yuv0o_i
If they only went south then they would of had Mono lake.. which seem weird not to be close enough to a water supply... from the map.. where in the hell would THEY get water in the first place, dig a well.. thats insane.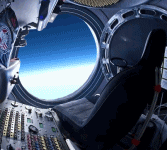 ---
Posts: 1075
Joined: Sun Sep 16, 2012 1:21 pm
Location: "In life's litter tray......"
Chaindrive wrote:Youre sure its not a movie set for "Little house on the prairie II - The California Adventure".? Its too nice to be anything else other then a actual movie set of some kind..
Yeah, its real - its been known about for years.
I had never heard of it, but I've now had a look around the 'net and its commented on a lot. I put some good sources at the bottom of the OP - if anyone wants to research further.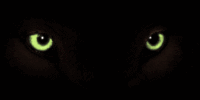 ---
---
Related topics

Replies
Views

Last post