Mmmm I love this thread.

St. Patrick's day was not too long ago and I love the morning after.
I take the left overs and make a bad ass omelet.
Pretty simple and basic. You gotta like corned beef.

Now you use as many eggs as you usually eat.
For myself I use
5 eggs (mixed in a bowl)
In a frying pan you reheat
Corned beef (as much as desired)
Red Potatoes (as much as desired) (has to be red potatoes)
Onions (as much as desired)
Mushrooms if you like.
Then pour in your eggs
Cook as you normally cook your eggs.
Salt and pepper to taste.

This is the best St. Patty's day or day after breakfast!
Perfectly cures that hangover.
#FuckBlackLivesMatter
---
Posts: 2703
Joined: Mon Feb 22, 2010 3:23 am
I never rinse my pasta after cooking...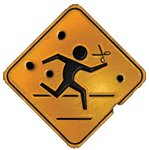 Disclosing bullshitters since 1969.
---
Have lots coming for a celebration lunch?

Large flan dish, roll out puff pastry and line the dish. Cover with mincemeat, then cover with sliced cooking apples or any apples left over in lemon shapes. Add some squeezed lemon juice. Then cover with a thin layer of crumble. Serve piping hot with custard, fresh cream or ice cream. Delicious and lots of servings. Ideal for a big family.
---
gnocchi al forno
(for 3-4 people)
2 1lb bag of fresh gnocchi (the potato kind-any good supermarket or grocery store has them)
1 1lb can of crushed tomatoes (Cento or Tuttorosso or equivalent- spend money on this, quality matters)
1 Lb fior di latte mozzarella or Buffalo mozarella (again, quality grocery store or major supermarket)
half a large red onion
2 garlic cloves
salt
pepper
xtra virgin olive oil
grated parmigiano.

put a large pot 3/4 full of water on a large stove fire and cover it with a lid.
simmer the onion and garlic (diced very minutely) in the olive oil until golden in a saucepan.
add the crushed tomatoes, season with salt and pepper.
cook for at least 40 minutes stirring occasionally.
dice the fresh mozzarella, use as much as you like of it (i like loads..)
in the meantime, the water has boiled and you have added the gnocchi.
attention: the gnocchi only takes 4-5 minutes to cook (they are potato dumplings, not pasta). they will be ready when they float to the surface.
time the whole thing so that by the tme the sauce is ready so are the gnocchi.
now grab 4 terracotta pans (or a glass baking tray like the ones used for cakes and such).
layer the bottom with a fine spread of the sauce, then add the gnocchi. on top of the gnocchi, add the fresh mozzarella. when done with that, add the rest of the sauce, spreading it evenly.
use as much parmigiano as desired by spreading it at the top.
insert into preheated (to 400degrees) oven, bake until crispy on top (35-40 minutes).
lenghty process, but worthy. guaranteed.

buon appetito!
as long as there's one idiot around wlling to believe bullshit, there will be a bullshitter
---
Great stuff guys! All very appetizing meals
I'm hungry again and I just ate. DAMN YOU ALL!
DL, that presentation is superb!
A basic(but delicious) meal I enjoy-
chili burritos
2 Cans chili of your choice (or home made, if you like it that way)
1 bottle of ranch (I use the make it yourself stuff, tastes better)
1 pack of tortillas (burrito size)
1 block of cheese, shredded (mild cheddar, pepper jack, all cheese is good!
)
2 diced tomatoes (unless they are already in the chili)
1 half head lettuce, chopped
1 onion, minced
pepper, cumin
Cook the chili in a medium saucepan(bring close to a boil and simmer for another 2-3 minutes), add spice to taste. (maybe a little bit of cumin, or just some pepper)
preheat the oven to 350
take a cookie sheet, cover the top with aluminum foil (or grease it if you don't like the foil)
butter each side of a tortilla (usually two at a time, for one pan) and stick them in the oven for 3-5 minutes, to melt the butter into the tortillas
Add your condiments and chili to the tortilla (lettuce, tomato, ranch, cheese, etc) wrap her up inside, and enjoy!
The True Sons of Liberty are alive and well.
Мое сердце, мой спаситель, да будет свет.
---
That sounds good.
I literally just made chilli for dinner last night.
Still got left overs and i think we got some tortillas!
#FuckBlackLivesMatter
---
Quick and easy sweet and sour meatballs.
I've had better, but for quick prep, these rock.

2 bags of good meatballs - 1/2 inch bite size - 30 count bags.

Cook on cookie sheet in oven at 350 to brown and drain fat.

In a sauce pan mix:

1 small bottle of pancake syrup
1 small bottle of ketchup
1 teaspoon all spice
1 tablespoon worcesteshire sauce
1 tablespoon crushed red pepper
1 tablespoon Tapioca

Put meatballs in crock pot. Pour mixture over and cook in crockpot on high for 2 hours.

Dice thick chunks of onion and bell pepper. Strain the juice out of 2 cans of pineapple.

After meatballs have cooked 2 hours put in veggies and pineapple and cover, crockpot on low. Let cook another 1 hour, then stir everything real good.

Leave crockpot on low.

Put a bowl of meatballs on your head and allow your tongued to smack your brains out trying to get to them.
Around conservatives I sound like a liberal, and around liberals I sound like a conservative.
---
lol dude that sounds gross!
i could be wrong about the taste though.
#FuckBlackLivesMatter
---
If you like the idea of sweet and sour meatballs, you'd like these.

As far as gross, I have come across some really gross recipes before. I'm still tasting, and makes me want to barf a little, a recipe for a meat/cheese/spinach dip I got off the Better Homes and Gardens web site. Doesn't sound bad at first, but it had a ton of nutmeg in it.

Blrrrrpppkkk. Excuse me.

Wanna duck up anything with cheese and meat, put nutmeg in it.
Around conservatives I sound like a liberal, and around liberals I sound like a conservative.
---
hahah those meatballs sound crazy! the wife would enjoy the chow chow. i'll have to give her the recipe. Gonna try Pun's Eggdrop Ramen, and tomorrow i think i'll give Domda's Stpattys Omelets because I love eggs! (and my room mate has a plethora of chickens..so they're never on a shortage)
The True Sons of Liberty are alive and well.
Мое сердце, мой спаситель, да будет свет.
---
Related topics

Replies
Views

Last post