Iamthatiam wrote:

Edgar 2.0 wrote:

Iamthatiam wrote:

What the heck?

Please, don't try to drag me to your own religious like personal war!!!

I think nothing until equating enough factors to draw a clear image, initially,

>>>from every coordinate<<< that's my secret: I mechanically insert all Constants, Variables (as much as possible), Derivatives, Integers, and from a simple process of triangulated elimination, I get more trustful end results...

thoroughly, means thoroughly

True that.

That's the way people should approach things.

Although sounds a bit cyborg-ish, the way you put it .

Apologies asked, I have no data-base for putting it any differently,

"sentient organism with a genetic constitution similar to that of my own bio-vessel"

, that is named as Edgar 2.0, which is a obsolete version

'Tis shit (Sounded Lucius'...heh?)
DIRECTOR SEXTECH wrote:
Thank you for your response.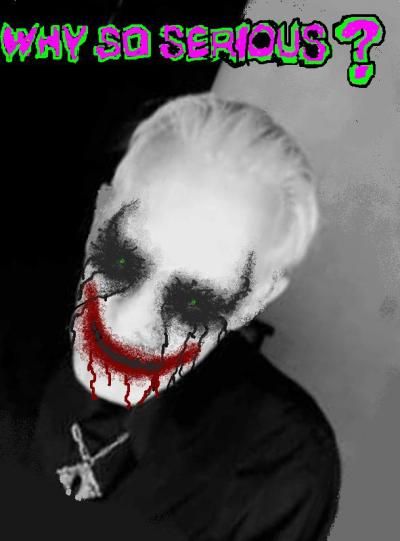 ---
Posts: 5478
Joined: Mon Jan 24, 2011 5:03 pm
Location: བདེ་འབྱུང
Edgar 2.0 wrote:

DIRECTOR SEXTECH wrote:
Thank you for your response.
"DIRECTOR SEXTECH"



Thanks, my friend...with all this laughing, Iam sure the rest of the day will be great!!!
"The Heaven's Lights are fed by the energy generated inside the furnaces of Hell; I AM One Conductive Wire! "
---
Posts: 707
Joined: Tue Jan 20, 2009 2:09 pm
@knewpeace: I know what your position on crop circles is, and i know you have referenced Circlemakers.org, a well known site of human circlemakers. What I would like to know is how much further does your knowlegde base extend? Have you read any books on the subject, have you viewed any DVD's, have you studied the scientific articles examining the phenomenon that are posted on BLT Researche's website? Some of their studies were published in the botanical journal Physiologica Plantara for peer review. And maybe most importantly have you ever been in any crop circles to see the true scope of their size with multidirectional floor lays in multiple layers across undulating terrain which would make line of sight measurements impossible? I can assure you there is much more to this phenomenon than you presume to know.
---
Posts: 707
Joined: Tue Jan 20, 2009 2:09 pm
Bump for knewpeace. Just giving you an opportunity to respond to this query in a mature way since you are no teeny-bopper, nor am I.
---
---
knewpeace wrote:no I have not brainwashed myself into believing in cropcircles,but I have spoke with people who make them and we all had a great laugh at your expense.
Is that what you would term as a "mature" response to the question ? Or are you going to use the "Its not worthy" stance ?
Who are the people you claim make them ?
You had a laugh with them at the expense of another individual, would you call that fitting and mature behaviour of an intellectual human being ?
We are not human beings on a spiritual journey, we are spiritual beings on a human journey; Stephen Covey.
---
My Uncle owned some land in Surrey. In the 90's, when I was but a wee lad, I recall their being a commotion among the locals with regards to Crop circles. One particular circle was made within plain site of a farmers house. Funny thing is, the farmer had dogs who would have sensed pesky humans in the fields, unless the the pesky humans managed to subdue the dogs, which i doubt highly given the size and ferocity of the said dogs. They were big Rotties you see. One of them was called, Rubbles. Nice name for a big fat head rottie. They would have made short work of any would-be hoaxers'.

Not all circles are man made IMO.
---
Related topics

Replies
Views

Last post