Yeah,i actually said this the other day when i was out,actually i say it all the time when you look around:"You'd think it was against the law to laugh"...turns out IT IS...
Motorist Stopped by Police for Laughing
'Gary Saunders, a company director, was using a hands-free phone when he burst out laughing at a joke told by his brother-in-law, who he was talking to. A few moments later he noticed a traffic officer flashing his lights at him and gesticulating at him to stop his Renault.
When Mr Saunders got out of his car, the policeman told him: "Laughing while driving a car can be an offence." The officer spent half an hour questioning his suspect before reluctantly allowing him to carry on his way. However, he took another hour-and-a-half of Mr Saunders' time by ordering him to produce his licence and other documents at a police station.'
http://www.telegraph.co.uk/news/newstop ... ghing.html
I was at the gym yesterday and someone complained about all my sweat and i was like FFS
it's not against the law to sweat is it....YET...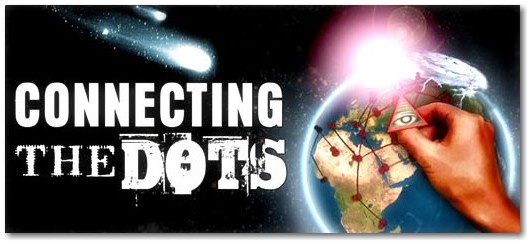 ---
Posts: 393
Joined: Tue Jul 29, 2008 5:58 pm
ohh my thats taking it a little too far isnt it. I like the way he said it can be an offence lol. How? He laughed. Gosh the worlds gone mad!!

Barbie =] xx
Religion was made by a business man.
---
Posts: 393
Joined: Tue Jul 29, 2008 5:58 pm
slushpup wrote:UK sounds like it is becoming a Police State.
It really does, i wonder when this became a law? haha
Religion was made by a business man.
---
---
---
Careless or dangerous driving laws can be applied to driving while using a hands-free phone, if the police believe the nature of the driving warrants it. This is probably why he realy got pulled over for, i hate seeing people on there phones whilst driving i wouldve pulled him over aswell.
Kill em all and let god sort them out!

Atheism is a non-prohet organisation.
---
Ahhh lets all be a pack of miserable barstewards then!! No wonder the UK is the laughing stock of the world with stuff like this happening. Someone wants to give that cop a happy pill or slap him until he has a smile ffs This country is going down the pan VERY fast
---
i have to say if a person is laughing lots and driving
it can be seen as not being in control of their vehicle
so the policeman was correct to stop this person

as far as im concerned the use of mobile phones in cars while driving should be made illegal (even hands free)
and anyone caugh breaking this rule should have there licences taken away and be banned for life. these people are a menace to cyclists and pedestrians

i should add i have almost been run over by several people chatting on mobiles
in the last few years so my opinion is biased but i feel it is a justified bias
---
omg il be in trouble then,it's only a matter of time before it becomes against the law to fart.....and it will probably just be a law that applies to me..mr atomic anus
lmfao
---
i can laugh laugh and get banned, i can laugh...

the funniest shit i have seen and have seen the most

i have seeen mods go and mods come and been banned for it for the truth! PERMA BANNED FOR IT!! AND ...


AND I STILL STAND!!!!
All is 1 but 1 is many, When many become 1 the All will become Greater then 1
www.canubistry.com (offline)
---
Related topics

Replies
Views

Last post