---
Posts: 2288
Joined: Mon Apr 16, 2012 9:16 am
il have a geezer at it and get back to u.
the story of life is quicker than the blink of an eye, the story of love is hello and goodbye, until we meet again my friend.
---
Posts: 3594
Joined: Thu Oct 28, 2010 8:43 pm
Location: Avin a barbecue on Mercury
Everything is about control my friend, always has been
We live a one directional life in an omnidirectional existence

---
Great post


Ima give a listen but already know that AGENDA21 is much more than just fkn control

Will dribble my personal thoughts later about this

Cheers
Undermine their pompous authority, reject their moral standards, make anarchy and disorder your trademarks. Cause as much chaos and disruption as possible but don't let them take you ALIVE. ~ Sid Vicious

---
Posts: 17639
Joined: Thu Jul 22, 2010 4:20 am
Location: babysitting
.
........worse..
http://www.youtube.com/watch?v=TNAKtBjASJg
.
.
..... If you can't be kind, at least have the decency to be vague.......
.
---
Posts: 17639
Joined: Thu Jul 22, 2010 4:20 am
Location: babysitting
.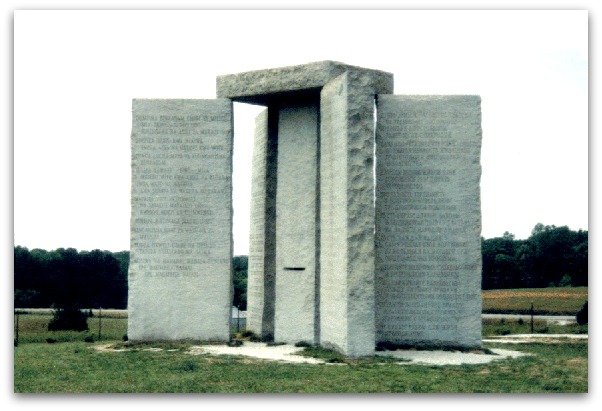 Published on Oct 20, 2012
SHOW NOTES AND MP3:
http://www.corbettreport.com/?p=5950
Corbett Report Radio #241
Tonight we talk to Rosa Koire, author of Behind the Green Mask: UN Agenda 21 about the ideology and people behind Agenda 21. Topics discussed include: What is Agenda 21? What is communitarianism? What is the history of this agenda? How is it being implemented? And what can people do to combat it?
*NOTE: Due to technical difficulties, the third segment of this broadcast was not recorded on video. It is available on the mp3 audio version of the broadcast, available for download from corbettreport.com.
https://www.youtube.com/watch?v=L7T7ulzNG7o
.
.
..... If you can't be kind, at least have the decency to be vague.......
.
---
I have actually studied the Oregon land use law LCDC and its results have been to make property values go up, concentrate populations in urban areas and thus price young couples out of the housing market. This means the only people who can afford to buy homes big enough to raise a family in are those who are double income middle-agers with big incomes; the people already near or past childbearing age. Younger couples either have to live in apartments or settle on less-desirable areas to live in.

One of the candidates for governor a few years back was asked about this but that particular candidate said it was good because rich Californians were choosing Oregon to retire in. State and local officials must like such trends because if people buy up land who have high incomes but don't put any pressure on the local government (i.e. kids to educate) it makes for a "better community."
---
i guess on a positive note..., when the peoples reach their max and see the writing on the wall(if its not too late) we will have no problem hunting down the true villians with the papertrails they have lead...first on the crimes against humanity list will be the heads of AG 21...since they wrote it, it will be undeniable all the atrocities they are connected with...it will implode...can you imagine all the drafts,emails,side chatter that has gone on in this group...i predict thousands of oligarchs will be imprisoned for their sociopathic plan...i would be sweating if i was one of them...moreso the fence sitters in the bunch(and there are always those)
If you don't wake up, Your the problem, not the thief...www.cattledum.com
---
Posts: 2704
Joined: Tue Jun 08, 2010 10:47 am
More steps taken to make home gardening of food difficult.
http://truthstreammedia.com/eu-to-ban-h ... d-gardens/
If the global domination is allowed to take root, biotech and Big Agra will control the world food supply, at the expense of personal liberty.
Because independence is the greatest of all crimes under the emerging global government, which essentially works to protect the dominance established by the biggest of corporations, who participate, in turn, as de facto members of the ruling oligarchy – and in baby steps through the EU, and emerging North American Union, the Trans-Pacific Partnership, et al.
Related: Trans-Pacific Partnership Breaks Down Sovereignty and GMO Protections via Intellectual Property Rights
The U.S. has already seen its fair share of cases where backyard gardens and rain collectors are raided by SWAT teams, shut down through regulations and otherwise intimidated out of proliferation.
Now, official policies to support this kind of dominance by biotech, pesticide companies and other plays in big agribusiness are being pushed through in Europe, in this case by the European Commission through a truly bunk proposed law.
Arjun Walia, from Collective-Evolution.com, writes:

The European Commission is changing the European Union's plant legislation, apparently to enhance food safety across the continent. This move has sparked a heavy opposition from many, saying that the measure will threaten seed diversity and favour large agrochemical businesses. This new law creates new powers to classify and regulate all plant life anywhere in Europe.
The "Plant Reproductive Material Law" regulates all plants. It contains restrictions on vegetables and woodland trees, as well as all other plants of any species. It will be illegal to grow, reproduce, or trade any vegetable seed or tree that has not been been tested and approved by the government, more specifically the "EU Plant Variety Agency." [...]
The new law basically puts the government in charge of all plants and seeds in Europe, and prevents home gardeners from growing their own plants from non-regulated seeds. If they did, they would now be considered criminals.
I suppose the queen being german means she may still have blood relatives in germany.
Live by the Terror, Die by the Terror.
---
If you don't wake up, Your the problem, not the thief...www.cattledum.com
---
Related topics

Replies
Views

Last post