Posts: 8
Joined: Sat Aug 23, 2008 5:26 pm
ALEX JONES IS A SCAREMONGERER WHO MAKES A VERY RICH LIVING FROM HIS OVER THE TOP ACCUSATIONS???!!!
DISCUSS!!!
---
Posts: 1
Joined: Wed Aug 27, 2008 11:13 pm
Do you have Alex Jones's tax returns? How would you know how much money Alex Jones makes? Alex Jones is trying to scare you into waking up! Since we live in this society that programs you through fear that is the only thing that will effect most people. Most of the info you get from Alex Jones is just him repeating what he has read or researched. These are not opinions created by him! Educate yourself and you will soon see what Alex Jones is truly doing.
---
Posts: 282
Joined: Wed Jul 23, 2008 11:00 pm
Alex Jones is a great American hero! I agree....the guy who started this thread must be a bush/mccain supporter. Or maybe he is just a drone for the redumbicans!!
---
Posts: 37
Joined: Thu Aug 28, 2008 12:54 am
I to think alex jones is a scaremonger he should be ashamed of himself what an ass$#@$
---
txrandy68

ID: 52770b8c2b30
How could anyone question Alex jones character, he has been a loud and strong voice in bringing the truth to light. I know that he goes over the top on a few things but he is so into what he does that nothing will stop him from getting to the truth. Sometimes those that are in denial will hate the barrer of truth and will try with all their might to deface the truther, but the truther carries on...
---
truthsekr76 wrote:Alex Jones is a great American hero! I agree....the guy who started this thread must be a bush/mccain supporter. Or maybe he is just a drone for the redumbicans!!
Haha.. he wanted u to discuss it but go ahead and make it personal.. by all means..
I think Alex is great. Pushing the truth and all.
---
Posts: 1544
Joined: Sat Apr 05, 2008 12:36 pm
alex ure the man . keep doing a brill job .
they must be running scared .
there trying to disrupt all internet sites stiring hatred and trying to dicredit the truth.
they are bad liers and bad loosers .
they cant stand it that people are learning so much about them
why are they piosioning us with aspertame and flouride .
and they want us to shut up .
i dare everyone to get the truth out yo everyone ,
these evil people who own the banks the fed the bank of england should be stoped and .
ALEX JONES AND OTHERES ARE TELLING THE TRUTH ABOUT THEM
IF ANY ONE NEEDS CHECKING OUT ITS THE CORUPT BUSHIE GANG AND CHECK OUT THE CLINTONS AS WELL .
98% OF WORLD LEADERS AND POLITICIANS ARE CROOKS .
ALEX AND CO TELL THE TRUTH
DOES YOUR LOCAL TV STATION DO THE SAME OR YOUR LOCAL NEWS PAPER
CHECK OUT ALL NEWS FOR THE TRUTH AND THE FACTS
---
Posts: 39
Joined: Wed Jul 30, 2008 7:30 am
"Bullshitter"? Hardly
"Scaremonger"?
Well, by combining the fact that:
1. He's gifted w/ such a commanding voice, which is brought out when using a certain cadence, with which he normally doesn't speak.
2. Most people on Earth are a very aggressive (war-like) people, and then reflecting upon the following:
Pertaining to the subject matter with which he deals: It's perfectly understandable for one to feel "fear" upon being educated on said matter. The term "monger", though, implies that he revels in scaring people; which I seriously doubt.
In conclusion, I suppose that I can see how one could mistake him for such a thing, but after getting acquainted w/ him through various sources, I can confidently say that labeling him a "Scaremonger" is an erroneous conclusion.
"...makes a very rich living..."
Possibly, I wouldn't know, and I doubt that you "know" either. Given the fact that he's devoted his life to the task of researching and shredding through the lies, propaganda, etc. put out by "the establishment"; he should definitely be compensated for his time and energy.
You realize how much it costs to: keep websites up, make radio broadcasts, provide streaming videos/radio shows, produce films, the extensive amount of travel that's involved in the reports (and all of the expenses which along go w/ travel), keeping a home up & running, providing for his family, compensating assistants for their time, etc.?
Also remember the fact that he doesn't care AT ALL whether you actually pay for his films, or not, as long as you pass them on to others. He doesn't seem to wear fancy clothes, or be particularly interested in such flamboyant material possessions.
It seems to me that most profits would go into producing more films and the like. Plus all of the aforementioned expenses.
I've actually spoken to a few people who've met him (I live near Texas), and do you know where most of these people have met him? At computer supply stores. He was in the process of purchasing items such as ink cartridges, RAM, etc. in order to keep producing his materials in an "up-to-date" fashion.
BTW, I notice that that is your 1st post, so I'd conclude that what Truthseeker said applies to you, and that you probably won't be coming back, unless as a disinfo agent of course
.
If you don't come back, then I'm sure that I speak for all of us when I say "
good riddance
".
Last edited by
Comeonwtf9
on Thu Aug 28, 2008 1:11 pm, edited 1 time in total.
---
Long live Alex Jones.Regardless of whether i agree with what he is doing or not the guy is pure entertainment,a one of a kind.And what a powerful voice he has!!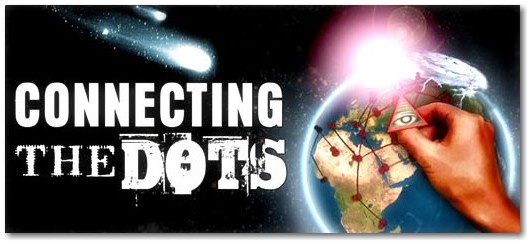 ---
....
Last edited by
Burgler
on Sun Sep 07, 2008 10:12 am, edited 1 time in total.
---
Related topics

Replies
Views

Last post