Posts: 7410
Joined: Sat May 14, 2011 10:00 pm
Location: Zin-Uru



Alfred Webre: Plan A is Martial Law; Plan B is Ebola. Awareness and Critical Mass can deconstruct planned extermination





Alfred Webre: Plan A is Martial Law; Plan B is Ebola. Awareness and Critical Mass can deconstruct planned extermination

VANCOUVER, BC – In a wide-ranging conversation on American Liberty Live with host Jeffrey Sisk, Alfred Lambremont Webre reveals and discusses an Illuminati depopulation plan to collapse the constitutional order and population in the USA under the rubric "Plan A is Martial Law; Plan B is Ebola". Alfred explains how Awareness and Critical mass can deconstruct planned extermination.

Articles and information on the Ebola/Martial Law false flag

Plan A (Martial Law) is the DHS goal in USA [Plan B is Ebola]

DHS Is Employing Agent Provocateurs and Are Behind the Events In Ferguson

http://www.thecommonsenseshow.com/2014/ ... -ferguson/

UPDATED: The Elite, Decapitation, and Obamacare, by William Davies (PHOTOS)

http://jhaines6.wordpress.com/2014/08/0 ... se-flag-j/

Ferguson Shooting Is Directly Related to Ebola

http://exopolitics.blogs.com/breaking_n ... ebola.html

A Full Cure for the WHO's Ebola Panic

http://exopolitics.blogs.com/breaking_n ... panic.html

A Vrba Message: Jews, Ebola and Two Holocausts

http://exopolitics.blogs.com/breaking_n ... austs.html

Are McGill University and CIA Supplying Victims to a Child Sacrificial Cult?

http://exopolitics.blogs.com/breaking_n ... -cult.html

Open Letter to Vladimir Putin on Ebola

http://exopolitics.blogs.com/breaking_n ... ebola.html

Ebola and the Bankers: Making Money On Taking You Away

http://exopolitics.blogs.com/breaking_n ... -away.html

For Ebola, They Built Drive-Through Gas Chambers

http://exopolitics.blogs.com/breaking_n ... mbers.html

Ebola, the Vaccine from Nazis

http://exopolitics.blogs.com/breaking_n ... nazis.html

Alfred Webre: Expose massive Ebola/Martial Law false flag and prevent mega depopulation

http://exopolitics.blogs.com/peaceinspa ... ation.html





Alfred Webre: Plan A is Martial Law; Plan B is Ebola. Awareness and Critical Mass can deconstruct planned extermination

http://exopolitics.blogs.com/breaking_n ... ation.html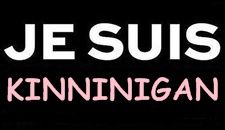 Troll2rocks wrote:<<< See avatar for dance instructions.
https://www.youtube.com/user/kinninigan
http://www.disclose.tv/user/kinninigan/
---
Posts: 3026
Joined: Tue Jun 08, 2010 10:47 am
http://www.foxnews.com/health/2014/08/2 ... ach-20000/
UN: Ebola cases could eventually reach 20,000
The Ebola epidemic in West Africa could infect over 20,000 people and spread to more countries, the U.N. health agency said on Thursday, warning that an
international effort
costing almost half a billion dollars is needed to overcome the outbreak.
International effort? is that like a coalition of the willing where you have no choice but to commit crimes?
Good way to remove the locals for colonisation perhaps?
Extreme off topic warning:
Makes me think of that episode of ancient aliens where old mate says the myth of the
grim reaper came after the black plague when locals back then saw tall robed figures
with staffs that sprayed mist into the towns corn fields.
Pagan God from a Temple in Tiahuanaco.
http://thesop.org/story/20101130/is-god ... onaut.html
Is above image real? from bolivia supposedly.
Live by the Terror, Die by the Terror.
---
Related topics

Replies
Views

Last post