Posts: 7410
Joined: Sat May 14, 2011 10:00 pm
Location: Zin-Uru
I have been trying to find some good alien and ufo videos to help rebuild the forums, this is a good one.

ALIEN CONTACT - A Global Phenomena - FREE Movie


Published on Feb 12, 2013

EBE Award Winner! Best Film - International UFO Congress Film Festival. In memory of Bud Hopkins and Dr. John Mack, MD. Featuring Whitley Strieber, Bud Hopkins, Dr. John Mack MD, Professor David Jacobs, Astronaut Dr. Brian O'Leary, Leah Haley, Derrel Sims, Dr. Roger Leir, Nick Pope, Dr. Maria Szilegy, Dr. Rauni Luukanen-Kilda, Dr. Louis Turi, and abductee's from 10 countries.

Extensive research shows that alien abductions are occurring all over the world. In the production of this film, investigators traveled to ten countries in a daring attempt to uncover the truth. In this breathtaking program both witnesses and internationally respected researchers present the facts about this shocking and alarming phenomenon.

Strange implants of an unknown technology are removed from an abductee's. A British policeman is abducted by two aliens, one of which he photographed. Strange landing marks and magnetic anomalies are found on the ground after abduction experiences. A man from Nazareth suffers from severe inflammations after being covered with a yellow dust during an abduction. Includes detailed accounts of UFO and Alien abductions from the United States, Great Britain, France, Finland, Hungary, Israel, Australia and Brazil.

Parental discretion is advised.

NOW Available - UFO Abductions: A Global Phenomena - Cat#U443, 78 minutes - Visit us online: http://www.UFOTV.com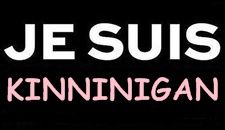 Troll2rocks wrote:<<< See avatar for dance instructions.
https://www.youtube.com/user/kinninigan
http://www.disclose.tv/user/kinninigan/
---
Related topics

Replies
Views

Last post