Posts: 158
Joined: Sat May 29, 2010 2:15 pm
---
---
---
Posts: 8860
Joined: Sun May 20, 2012 3:24 pm
---
Posts: 16608
Joined: Thu Jul 22, 2010 4:20 am
Location: ...between a rock and a hard place...
.
.........
.
.
...i'm a recovering vegetarian......
.
---
---
Posts: 1228
Joined: Sat Sep 19, 2009 1:55 am
This is a repost from a month ago and if memory serves never got a response..
Better check threephases to see if its one of his..
And the soundtrack is a red flag as well... check with youtube outside videos.. 99% of the time the audio is full blast and you can hear all sorts shit in the background, but the only time here, is when it takes off and him running.. Its highly suspicious..
Calling it FAKE!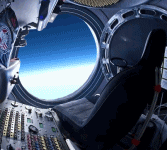 ---
Posts: 300
Joined: Thu Jun 23, 2011 5:56 am
---
Oh fake as anything but still nicely done compared to what's out there.

It was in the 2nd part when it got smaller and smaller - it should have changed angle, it didn't, which means it was flying away on the exact same angle it was at between it and the person filming which is quite an impossibility no?
---
Posts: 2413
Joined: Tue Jun 08, 2010 10:47 am
Yeah I agree, fake.
Back to your cave O.P.
Kidding, we learn from our mistakes, I have posted a fake vid once and been embarrassed.
Live by the Terror, Die by the Terror.
---
Related topics

Replies
Views

Last post