http://edition.cnn.com/2010/LIVING/11/10/lizard.lunch.discovery/index.html?hpt=C2

wrote:

Leiolepis ngovantrii

is a small

lizard

found only in southern Vietnam. A Vietnamese reptile scientist who came across tanks full of the remarkably similar looking reptiles at small diners in rural villages in Ba Ria-Vung Tau province became intrigued when he noticed that all of the lizards appeared to be female.

Leiolepis ngovantrii

- a self-cloning lizard
---
Posts: 4805
Joined: Sat Jan 09, 2010 4:27 am
Kewl!
Skype: nnboogies
http://www.youtube.com/watch?v=ouyVS6HOFeo
---
---
Posts: 412
Joined: Wed Dec 09, 2009 3:17 pm
I could see humans evolving towards this trend. Mother nature will change our species because our supplies and numbers dictate it so. Children of men, will be women.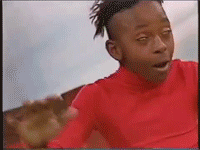 ---
wouldn't this just be called asexual? like a slug...
The two choices we have are something starting from nothing, or something existing infinitely. These are both paradoxes. The existence of everything is therefore a paradox.
-daemonfoe
---
The story of the asexual Godzilla may contain a rational part...
---
---
---
---
Posts: 81
Joined: Mon Nov 08, 2010 8:59 pm
Yo, does this look familiar to you?
---
Related topics

Replies
Views

Last post