Posts: 555
Joined: Wed Oct 06, 2010 9:32 am
---
Posts: 10206
Joined: Wed Apr 22, 2009 3:08 am
you know who is cass sunstein's BFF?george soros
thanx,good stuff
i am responsible for my own words,act and deeds
---
---
Posts: 10206
Joined: Wed Apr 22, 2009 3:08 am
this thread is not only for fun, you stupid fucker
i did not see this.
i am responsible for my own words,act and deeds
---
Posts: 320
Joined: Sat Jul 04, 2009 2:09 am
harbin wrote:As the truth spreads, there will be more concerted efforts against it. I think this entire Disclosure Project, for example, is a giant anti truth mind screw.
Reckon you hitting close to home there ;)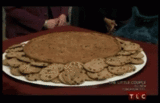 Happiness is subjective ;)
---
Posts: 3922
Joined: Thu Nov 05, 2009 6:11 am
Location: Earth
Gonna have to look into this
http://www.america.gov/st/pubs-english/2008/June/20070712120209atlahtnevel0.7962915.html
site.
Not sure I can believe a site named America.gov with prez seal. Then asks me to fill out a survey 2 pages in.
But ya never know.
---
Related topics

Replies
Views

Last post