jetxvii

ID: 62e703f4c3f9
ridee wrote:guys please just look the Rogue valley presentation from Nassim Haramein , everything is in their .

i got it and i am not an expert on the field so everybody can do this .

the LHC is working ( well almost as expected ) but they just build it to find something that doesn't exist , the graviton you know , they are trying to tell us again and again that there is a fundamental particle that builds all and gravity is coming from that mystic particle witch is crazy .

if they just go out and tell people we are wrong , everything in 'modern' physics will collapse and they are not willing to give you that , the truth i mean .
can you link it i guarantee i will watch it. i tried going back to see if i can find it. I just don't want to watch the wrong thing.
---
---
jetxvii

ID: 62e703f4c3f9
Thank you that will be my night movie.. much Appreciated.
---
jetxvii wrote:

Thank you that will be my night movie.. much Appreciated.
trust me mate the 8 hours just worth it
My blog --- > http://uplifting7.blogspot.com/
---
ridee wrote:

jetxvii wrote:

Thank you that will be my night movie.. much Appreciated.

trust me mate the 8 hours just worth it
i agree it is worth it .. it's some time ago i seen this vid, but it's a bit premature to say its the complete picture. he would be one amazing individual if he did have the complete picture.
that is why i said , [like i said i like some of his stuff and some of it i am not sure on]
as i dont think he has the complete picture and some of his theory's will most likely be proven wrong, as will a lot of them be proven correct. you cant peddle it as the complete picture.
---
I like the work of Haramein, it gives joy.
We figured this out often before so we'll get there once again.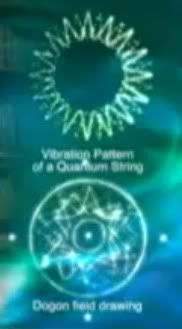 Follow your bliss(ters) - Joseph Campbell

---
my initial response on this topic on the first page may have come off as erogent and nobody took it seriously enough. weather my idea of gravity being an outside force on this universe is real or possible...i dont know . but you cannot deny the fact that there was just nothing before the big bang, and that something is still out there just outside our universe that IS in my opinion having rippling effects on everything. I believe it is very possible that the force of the void is trying to fill up the displaced space causing exteme pressure on all matter within the universe, like a bomb under water going off.. thus gravity is created,....maybe , thats one idea . I have no science data to back up my idea though.or any way to even try and prove it than this. Another idea i had relating the void to this topic is perhaps the void or dark matter or dark energy is negatively charged and the matter within the universe is positively charged when the two energies came into contact gravity/ electromagnatism/ .etc .. is created and that could mean our univers is spherical too maybe....so like the balloon the univers gets positively charged and like the bubble the void is negatively charged...thats as far as got with that one..lol
My point is nobody has concidered that all the major equations missing links are an outside source, not completly from within our universe , thus all the particle smashing tests.
"Anyone who doesn't take truth seriously in small matters cannot be trusted in large ones either".
Einstein
---
purebase wrote:my theory makes more sense than this guys theory.

i believe gravity is an outside force on our universe.
the big bang is like a bomb going off under water.
the void surrounding the big bang is like the water.
when the water/void is dissplaced from the bigbang/bomb,
it wants to naturally fill up the dissplaced space.
it is the pressure of the void pushing back on the expanding universe that creates gravity.
and that ladies and gents is my theory .
This could fit very well into the binary system theory for our solar system. Could I assume that the same could be said for Galaxies and solar systems, I don't really know how the experts explain why our Sun has an approx. 11 year cycle. I always thought it was due to the proximity of another solar-system, further apart less active, closer together more active. Your little theory is a HUUUUUUUUGAH picture to me, I can litteraly see the flow of dark matter displacement. So if the universe is expanding faster and faster could the void be breached? If it can would that in and by itself allow for a new Big -Bang or a reclaimed void? I have always thought of Black/White holes as (no pun intended) moderators, drain or fill. Well their I go off topic, anyways man your idea is truly original with mind altering thought prevocation. This needs to be addressed by someone who can translate it to the smart guys because something like this that is simply possible, must be prooven that it is not rediculusly impossible. Great post man- NM156
Anything of interest always comes at ones expense.
---
2 things strike me on this debate over induced gravity and the hollow sun theory
1. the sun must have a supply and source of energy, could a celestial body exist in a hollow state? yes, but if it rotaing it needs to have a central point of axis i\e a center of gravity in order to spin AND hold the planets in orbit, meaning that the sun must have at the very least some sort of solid to hold that point of axis, the center of gravity. look at it this way if you are able to spin a bubble, it will flatten out faster than a ball with liquid inside, the spin would help induce my second point
2.Convection, in order to produce the massive amounts of heat, the sun generates it's heat by nuclear fission. if the sun were hollow, it's lifespan would be vastly shorter than what we know the age of it to be, it could get it's fuel from an outside source you say? no, if this were the case, then we would have been at least able to see the feeding process (matter going directly into the sun from it's own solar system, canabilizing the planets to stay lit) the sun has a very dense liquid corecompressed by gravity, turning to gas as you get closer to the surface which gives evidence to the cores makeup of base metals.
It's the simplest of physics that is right there in front of us all for 12 hour a day over the course of millenia. in short. a hollow sun souldn't exist for very long without wiping out it's resources, thus we all wouldn't be here to discuss this topic.
---
savwafair2012 wrote:This guy seems to believe that the sun is actualy hollow and the theory behind it is astounding

He simply suggests that the Sun is a shell of sustained charged plasma encasing a non-space/absolute vacuum that induces gravity. Predicts neutrinos come from solar shell, not core. A prediction and high energy plasma laboratory experiment is proposed:
I only had to watch the first few minutes to see where this is going wrong, in it he explains that vortices spin in such a manner that all of the mass will form a hollow of sorts, with the center being nothing more than a void, and that the center of our own galaxy being a mystery.
1. black hole in the center of our galaxy provides the entire galaxy with a point of axis, and gravitation center which produces enough energy to spin our galaxy
2. the examples he gave in the beginning are happening due to the fact they occur within a field of gravity, not in the vacuum of space, and are the product of outside influences, unlike the sun which IS the outside influence.
I just don't buy this explanation for the sun. the physics are all wrong for what he is explaining
---
Related topics

Replies
Views

Last post