Posts: 4
Joined: Tue Jun 18, 2013 5:27 pm
A person or group calling itself The Jester hacked the top online Venezuelan newspaper and posted and open letter. The Jester is the fool in the Tarot and in the occult circles. The Jester/Fool represents the mystical cleverness bereft of reason within us. The Fool is both the beginning and the end--anything is possible when he reaches his destination or intention-- as in the 'joker's wild'. His path is known traditionally in Tarot as the Fool's Journey. Heath Ledgers portrayal of the Joker is the personification of this card, the Fool is often the highest trump the chaos of life. I would even gather that Snowden is the reversal of that card--eyes open this is going to play out like the most twisted of movies.
http://www.motherjones.com/mojo/2013/07 ... er-snowden
---
---
Posts: 6372
Joined: Sat May 14, 2011 10:00 pm
Location: Zin-Uru
Logic Andreason wrote: The Jester

"jesters" are part of the islamic sect of freemasonary known as "shriners"..so i know this is






the "illuminati" as much as i say it, are not human or a secret society. any human claiming to be a part of it is


they are the "fallen angels" from the bible as well
It was written in prophecy that a Gelfling would end Skeksis rule...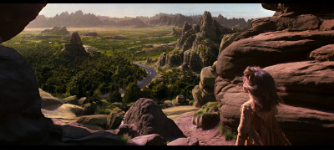 https://www.youtube.com/user/kinninigan
---
I've been reading about this Jester person. Not someone you want on your bad side
Canubis wrote:
i consume more hard liquor a night then all dtv together...

yet i am so god dam smart....and own this shit in my world..

---
Related topics

Replies
Views

Last post