Thank you for posting the epp very much!!

that guy is my favorite !

All is 1 but 1 is many, When many become 1 the All will become Greater then 1

there is no end

www.canubistry.com (offline)
---
Posts: 633
Joined: Mon Mar 07, 2011 4:07 pm
Location: Fullerton,CA,USA
I rather like the ancient aliens show myself too. I just find somethings to be utterly over the top and un-verifiabe and not quoted right with no source to back claims.
Its good TV for the masses that never think about this topic but confuses the efforts of truthers with the propaganda of what the media whats you to see.. Because all TV is, is a propaganda machine.
The only way to watch is through computer where you can pause, look up sourced material, decide if it stands up to your scrutiny of reality, and decide if you will finish the episode or turn it off.
I might get flak for quoting Kent Hovind but "Did you know that rat poison is 99.99% good food? It is that .01% that is deadly. Please keep this in mind as you study your book;
you will learn many facts from science that will help you for the rest of your life. I do not object to all the good things taught in science books, but I caution readers to be aware that most textbooks these days are filled with their authors' philosophy of evolution."
Just replace a few words and you have a common statement for anything you hear or see. Most things are good in nature but .01% is made to spread a false message or make you accept 100% as true even though there is .01% that will not stand up agianst a quick search.
Here is a link to some torrent links to download some episodes.
http://www.kat.ph/search/ancient-aliens-s03/
Jesus Hates Dinosaurs.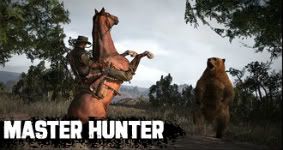 ---
Posts: 12213
Joined: Mon Jul 21, 2008 11:57 am
Location: The Pit
kris75 wrote:

Ancient Aliens and Mysterious Rituals S03E5
Fuckin cool....thats what I need right now
________________________________________________________________________________

= Since Dawn Of Time The Fate Of Man Is That Of Lice =
---
Aliens and Ancient Engineers 03.06

All is 1 but 1 is many, When many become 1 the All will become Greater then 1

there is no end

www.canubistry.com (offline)
---

All is 1 but 1 is many, When many become 1 the All will become Greater then 1

there is no end

www.canubistry.com (offline)
---
Related topics

Replies
Views

Last post