There's a cave in France where no humans have been in 26,000 years. The walls are full of fantastic, perfectly-preserved paintings of animals, ending in a chamber full of monsters 1312-feet underground, where CO2 and radon gas concentrations provoke hallucinations. It's called the the Chauvet-Pont-d'Arc Cave, a really weird and mysterious place. The walls contain hundreds of animals—like the typical Paleolithic horses and bisons—but some of them are not supposed to be there, like lions, panthers, rhinos and hyenas. A few are not even supposed to exist, like weird butterflyish animals or chimerical figures half bison half woman. More
http://beforeitsnews.com/story/370/757/ ... _Hell.html
---
---
dlslith wrote:Nice post, very cool and interesting. I wonder how many more of these caves have yet to be discovered
Thanks.
It is a pretty interesting story.Yah I bet there are more.Can't believe it too k so long to find it.
They should send Obama down there for a while.lol
---
---
stotelos wrote:Explorers in 1994.
So humans have been there.
Lying in the first sentence.
Well it had to be discovered to have a story in the first place.
They mean for thousands of years up to the discovery.Use the noggin.
---
---
namaste wrote:
Awesome!!!!!!!!!!!!!! Can't wait
---
Posts: 981
Joined: Wed Oct 13, 2010 1:22 am
Location: Grow room
Good post
---
Posts: 182
Joined: Fri Dec 04, 2009 1:37 pm
Great Post
But ever since I saw the decent
I won't be doing any cave diving
any time soon
[youtube]yZAPCH4gKLU&feature=related[/youtube]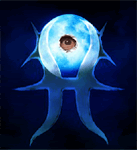 "There is nothing concealed that
will not be disclosed"
Matthew 10:26
---
Posts: 4742
Joined: Sun May 02, 2010 11:32 pm
With a reputable source like "before it's news" it's got to be true!
---
Related topics

Replies
Views

Last post