http://news.cnet.com/8301-17938_105-575 ... &tag=title
There have been plenty of far-out theories about otherworldly alien visitations of the ancient Egyptians, especially those involving aliens building the pyramids. That's all a load of bunk, but at least now we have a real scientist-approved story involving ancient Egyptians and objects from space.

Strings of unusual iron beads were excavated from a burial site near Cairo in 1911. The beads date back to around 3300 BCE. It took more than 100 years for scientists to conclusively sort out what they are made from. As it turns out, they are fashioned from meteorites.

Some scientists had already hypothesized that the beads were extraterrestrial in origin, but others thought them to be early attempts at smelting. Researchers from the Open University and The University of Manchester have now confirmed that a bead from the Gerzeh cemetery is, indeed, from a meteorite.
Related stories


The bead was analyzed using an electron microscope and an X-Ray CT scanner. The study has been published in the Meteoritics & Planetary Science journal under the title "Analysis of a prehistoric Egyptian iron bead with implications for the use and perception of meteorite iron in ancient Egypt."

"Today, we see iron first and foremost as a practical, rather dull metal. To the ancient Egyptians, however, it was a rare and beautiful material which, as it fell from the sky, surely had some magical/religious properties," says study co-author Joyce Tyldesley, senior lecturer in Egyptology at The University of Manchester.


http://onlinelibrary.wiley.com/doi/10.1 ... 0/abstract
Abstract
Tube-shaped beads excavated from grave pits at the prehistoric Gerzeh cemetery, approximately 3300 BCE, represent the earliest known use of iron in Egypt. Using a combination of scanning electron microscopy and micro X-ray microcomputer tomography, we show that microstructural and chemical analysis of a Gerzeh iron bead is consistent with a cold-worked iron meteorite. Thin fragments of parallel bands of taenite within a meteoritic Widmanstätten pattern are present, with structural distortion caused by cold-working. The metal fragments retain their original chemistry of approximately 30 wt% nickel. The bulk of the bead is highly oxidized, with only approximately 2.4% of the total bead volume remaining as metal. Our results show that the first known example of the use of iron in Egypt was produced from a meteorite, its celestial origin having implications for both the perception of meteorite iron by ancient Egyptians and the development of metallurgical knowledge in the Nile Valley.
http://www.indianexpress.com/news/ancie ... s/1123269/
---
http://www.farlang.com/art/gemstone-meteorites
Discovered in Fukang, Xinjiang Uygar Province, China in 2000, Fukang is widely acknowledged as the world's preeminent pallasitic meteorite andis arguably one of the most magnificent meteorite finds of the 21stcentury.
The specimen to be offered is not only the "main mass" of the meteorite, a distinction considered highly desirable by meteorite collectors, but it is also the only Fukang specimen found. Meteorites typically explode after entering the Earth's atmosphere, often blasting the original body into tiny pieces. Impact with Earth sometimes vaporizes the main mass of a meteorite completely. Yet, this massive survivor endured tremendous atmospheric and impact forces to transport its bounty of rare olivine crystals to Earth.
---
Posts: 3335
Joined: Sun Apr 11, 2010 5:51 pm
Location: Questioning Building 7,.......... Stop HAARP ..........Stop HydroFracking
Bling?
Healing Rods
Cool topic Pele
---
Posts: 1292
Joined: Sun Sep 16, 2012 12:21 pm
Location: "In life's litter tray......"
'Space bling' - great!
Here's a similar article:
http://www.indianexpress.com/news/ancient-egyptians-wore-jewellery-made-from-meteorites-scientists/1123269/
Nice one pele!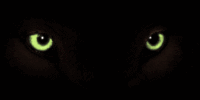 ---
Related topics

Replies
Views

Last post