Posts: 4805
Joined: Sat Jan 09, 2010 4:27 am
PORT BLAIR, India (AFP) – The last member of a tribe believed to be descendants of one of the oldest human cultures on Earth has died on India's Andaman and Nicobar islands, Survival International reported Thursday.

The London-based organisation which lobbies for tribal peoples worldwide said Boa Sr, who died last week aged around 85, was the last speaker of "Bo", one of the 10 Great Andamanese languages.

The Bo are thought to have lived in the Andaman Islands for up to 65,000 years.

Originally 10 distinct tribes, including the Bo, the Great Andamanese people were 5,000 strong when the British colonised the Andaman Islands in 1858. Most were killed or died of disease.

Boa Sr was the oldest of the surviving Great Andamanese, who now number just 52 people.

"With the death of Boa Sr and the extinction of the Bo language, a unique part of human society is now just a memory," Survival International's director Stephen Corry said in a statement.

"Boa's loss is a bleak reminder that we must not allow this to happen to the other tribes of the Andaman Islands," Corry said.

The surviving Great Andamanese depend largely on the Indian government for food and shelter, and abuse of alcohol is rife.

Boa Sr survived the Asian tsunami of December 2004, and reportedly told linguists afterwards:

"We were all there when the earthquake came. The eldest told us 'the Earth would part, don?t run away or move'."
Skype: nnboogies
http://www.youtube.com/watch?v=ouyVS6HOFeo
---
Posts: 128
Joined: Thu Jul 09, 2009 7:28 pm
There is nothing right on the left side of my brain and nothing left on the right
-
---
There is alot of this going on,alot of invaluable ancient knowledge being lost.I just cannot imagine what these ancient tribes could teach humanity if it were not so arrogant and reckless.I find it awe inspiring when you see the tribes of the amazon and they build their own homes with the wood from the forest and kill their own food with poison tipped arrows.
They pay no taxes,they have no money,they live FREE from the bounty that mother Earth provides,that is our natural state.
There is an innocence in these people but at the same time a nobility and honourablity that just does not exist in 'modern' man.I imagine joe the 9-5 office worker being dropped off to live with the lost tribes of the amazon for a few weeks.They'd probably eat him
Last edited by
Drjones
on Thu Feb 04, 2010 8:38 pm, edited 1 time in total.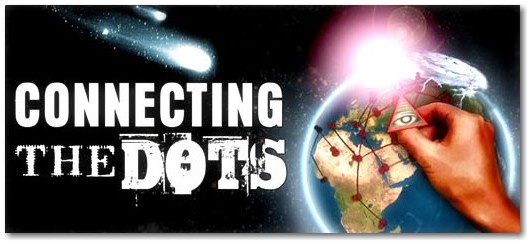 ---
Posts: 385
Joined: Fri Jan 23, 2009 9:36 am
won't be the first species to die out on earth ......... hmmmm trust me
---
Related topics

Replies
Views

Last post