Posts: 380
Joined: Mon Dec 13, 2010 5:03 am
heres some better images of the REX.
[youtube]http://www.youtube.com/watch?v=IhvKqWXllYY[/youtube] image of REX
in this video i show you a huge monument of blocks but its not the stacked blocks that caught my eye it is the very large reptilian laying ontop of that monument. the reptilian showed clear at 2:32
[youtube]http://www.youtube.com/watch?v=HWbQ30cahKk[/youtube]
---
---
Posts: 6372
Joined: Sat May 14, 2011 10:00 pm
Location: Zin-Uru
Stanley Kubrick had the special effects teams throw that it in the set as he is the movie master of hidden symbols. He was trying to tell us something...
It was written in prophecy that a Gelfling would end Skeksis rule...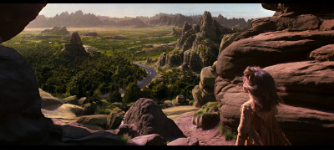 https://www.youtube.com/user/kinninigan
---
Posts: 18235
Joined: Thu Jul 22, 2010 4:20 am
Location: underneath the circumstances
Cia212 wrote:

I'm not seeing it.
.
.....me neither
.
.

....remember.............the bible was one of the first.......
"media"
........



.
---
Posts: 2417
Joined: Sun Apr 11, 2010 6:51 pm
Location: Questioning Building 7,.......... Stop HAARP ..........Stop HydroFracking
That was a 40 story high rise with parking garage and two parks anyone can see that
Hurtswhenipee replies to Tallywacker
9/11 was an inside job! Question everything.
---
Posts: 7529
Joined: Tue Jan 04, 2011 4:05 pm
Location: ON A GIF: HUNT
are yo pulling my talleywhacker....WTF....
---
Related topics

Replies
Views

Last post