Posts: 1239
Joined: Sat Sep 19, 2009 1:55 am
its not a prop from the next Promethius film.
Its a parasitic crustacean (Cymothoa exigua ) that latches onto a fish's tongue, drinks the blood from the tongue, causes the tongue to die and fall off from lack of blood, at which point the parasite connects to the old tongue muscles and serves as the host's new tongue for the rest of its life.
The fucking horror I would suffer if I found that inside the mouth of a fish irl. FUCK!
From Wikipedia
It is currently believed that C. exigua are not harmful to humans unless picked up alive, in which case they can bite.
In Puerto Rico, C. exigua was the leading subject of a lawsuit against a large supermarket chain. Because C. exigua is found in snappers from the Eastern Pacific and is shipped worldwide for commercial consumption, contamination by the parasite is inevitable. The customer in the lawsuit claimed to have been poisoned by eating an isopod cooked inside a snapper. This case, however, was dropped on the grounds that isopods are not poisonous to humans and some are even consumed as part of a regular diet.
NOW... with that warm cozy little thought in the back of your mind, lets watch a nice friendly promo.
So the question is... "whats the lunch special today at the greasy spoon cafe."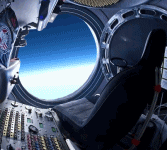 ---
---
Posts: 10082
Joined: Wed Jul 01, 2009 10:10 pm
Location: Packing my stuff and moving to Denver like you should be doing
That lil bug anit shit I swim with sharks daily around here
FAIR USE NOTICE.
Section 107 of the US Copyright Law. In accordance with Title 17 U.S.C. Section 107, . http://www.law.cornell.edu/uscode/17/107.shtml

---
Posts: 1239
Joined: Sat Sep 19, 2009 1:55 am
Sharks and shark attacks are WAY over blown and nothing but hype. Of course shark attacks happen, but the number of sharks to humans is pretty insignificant.. not unless a bus group of retarded kids goes swimming right at the same spot during a shark feeding frenzy.. then they deserve to get eaten.
You can actually see a shark coming, but when was the last time that you saw a parasite about to attack you... ticks, fleas, mosquitos chiggers, bed bugs etc...
Be curious to know.. in how many fish products we actually eaten that had one these things in its mouth..?
And like what Euell Gibbons use to say... "almost everything you see is edible"
It was like eating a box or rocks...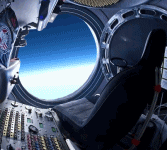 ---
---
Related topics

Replies
Views

Last post