I really dig the tune on this video.. anyone know what it is called?

Please and thank you...
Master Raphael wrote:what you call the law of attraction was missing a vital aspect to the theory that I call the law of repulsion ...it is clear I drove the two of you together...using my repulsion not attraction
---
---
tgwusauk wrote:It think it is from Avatar the movie but not sure which song
wow fuckin good call, i think.
Yea i think its called "I see you"..
but..
there are a bazillion versions..
each one gayer than the last.
good luck finding it fairyie king.
ps. youre street cred is like...totally in the shitter after that request.
ok ok..fuck...decent tune..godamn leave me alone.
warløckmitbladderinfection wrote:blasphemous new gehenna inhabitant makes god sad...
---
Posts: 4742
Joined: Sun May 02, 2010 11:32 pm
lowsix wrote:[ok ok..fuck...decent tune..godamn leave me alone.
---
---
---
Posts: 632
Joined: Mon Mar 07, 2011 5:07 pm
Location: Fullerton,CA,USA
Use "shazam".
http://www.shazam.com/
Not advertising it, I use it and never pay.
Jesus Hates Dinosaurs.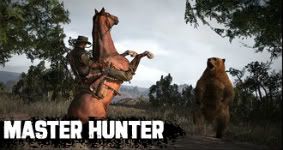 ---
---
tgwusauk wrote:http://www.youtube.com/watch?v=8AEU5pBxY6E
found it!!
Yo respect dude! And lowsix, you better get your act together bud, your probably one of those idiots who ignores my music contribution in the music thread simply cause its me... I posted so many gems there, fuck I even posted myself singing but yall missed it.
Now press play on the tune cause you know dig it...
Master Raphael wrote:what you call the law of attraction was missing a vital aspect to the theory that I call the law of repulsion ...it is clear I drove the two of you together...using my repulsion not attraction
---
---
Related topics

Replies
Views

Last post