Main Core: A List Of Millions Of Americans That Will Be Subject To Detention During Martial Law
Are you on the list? Are you one of the millions of Americans that have been designated a threat to national security by the U.S. government? Will you be subject to detention when martial law is imposed during a major national emergency? As you will see below, there is actually a list that contains the names of at least 8 million Americans known as Main Core that the U.S. intelligence community has been compiling since the 1980s. A recent article on Washington's Blog quoted a couple of old magazine articles that mentioned this program, and I was intrigued because I didn't know what it was. So I decided to look into Main Core, and what I found out was absolutely stunning – especially in light of what Edward Snowden has just revealed to the world.
It turns out that the U.S. government is not just gathering information on all of us. The truth is that the U.S. government has used this information to create a list of threats to national security that the government would potentially watch, question or even detain during a national crisis. If you have ever been publicly critical of the government, there is a very good chance that you are on that list.
The following is how Wikipedia describes Main Core…
Main Core is the code name of a database maintained since the 1980s by the federal government of the United States. Main Core contains personal and financial data of millions of U.S. citizens believed to be threats to national security. The data, which comes from the NSA, FBI, CIA, and other sources, is collected and stored without warrants or court orders. The database's name derives from the fact that it contains "copies of the 'main core' or essence of each item of intelligence information on Americans produced by the FBI and the other agencies of the U.S. intelligence community."
It was Christopher Ketchum of Radar Magazine that first reported on the existence of Main Core. At the time, the shocking information that he revealed did not get that much attention. That is quite a shame, because it should have sent shockwaves across the nation…
According to a senior government official who served with high-level security clearances in five administrations, "There exists a database of Americans, who, often for the slightest and most trivial reason, are considered unfriendly, and who, in a time of panic, might be incarcerated. The database can identify and locate perceived 'enemies of the state' almost instantaneously." He and other sources tell Radar that the database is sometimes referred to by the code name Main Core. One knowledgeable source claims that 8 million Americans are now listed in Main Core as potentially suspect. In the event of a national emergency, these people could be subject to everything from heightened surveillance and tracking to direct questioning and possibly even detention.
Read more:
http://www.thesleuthjournal.com/main-co ... rtial-law/
I bet I am on that list and I am not American.
I would not be surprised if this is a global list.
And more then likely everyone who visits Disclose.tv.
First I heard of this type of list being called "The Main Core"
"The third-rate mind is only happy when it is thinking with the majority.
The second-rate mind is only happy when it is thinking with the minority.
The first-rate mind is only happy when it is thinking."
A. A. Milne
---
Posts: 16627
Joined: Thu Jul 22, 2010 4:20 am
Location: ...between a rock and a hard place...
.
.....i'd be disappointed if i wasn't...
.
---
Posts: 5996
Joined: Sat May 14, 2011 10:00 pm
Location: Arulu
i have a list too

it has 6.7 billion people on it, and i am checking off the humans who can say "kinninigan" with shapeshifting into a reptilians one by one

http://www.disclose.tv/media/list/user/Kinninigan
http://www.youtube.com/user/kinninigan


---
Kinninigan wrote::rtft:

i have a list too

it has 6.7 billion people on it, and i am checking off the humans who can say "kinninigan" with shapeshifting into a reptilians one by one


and have you ever seen it happen yet? if so snap some pictures, cuz i really hope its that easy...has anyone asked their wives/gfs to say the word yet...haha im afraid to...haha...sex would be odd after that i tell ya..
If you don't wake up, Your the problem, not the thief...www.cattledum.com
---
Posts: 1238
Joined: Sat Sep 19, 2009 1:55 am
Me on "the list"........
Hardly... not unless its on page 43,597, then maybe... just maybe..
NOW.. if you talking about anybody being on "the list" it would have to be my gun wheeling psychotic brother... why.?
1. Well.. hes a heavy ron paul supporter (dont know about now sense the election is history) ron paul pretty much disappeared much like Ross Perot did after '96 and as you all know that anybody even comes close to being a ron paul supporter was automatically on "the list".
2. Lost count to the large number of "letters to the editor" bitching and moaning about government and elected officials etc..(local paper and NOT state paper or states largest paper).. I know they wouldnt even touch it.. why.. simply because if the english lit professor got a hold of it his letters, there would be so many red marks (corrections etc) on it that re-writting it would be a waste of time..
3. He sells guns...(legally) and in this state its completely legal to sell full auto.. not only that hes always carrying several guns on him and in his vehicles as well at all times (yeah.. he has a conceal permit) but what the fuck for... the "largest" town 28,000 is 25 miles away.. Hes NOT a body guard... doesnt carry or needs to carry important papers or large sums of money... so what the hell is left.. to shoot deer, skunks and other small non-threating animals.? WTF?
I could on and on.. but THAT would be giving out WAY too much information...
But I will say this... But I tell alot of people in the area that hes being "watched".. of course its joke to paranoid everybody.. dont know if its true..and dont give a rats ass either way... but in this day and age.. if I was a gambling man.. and I am.. Id certainly would put money on this... Even tho you dont go to his shop or buy any of his guns... your still going end up as collateral damage to even associate with him..
Dont know how many people heed this warning..
Its certainly not MY problem..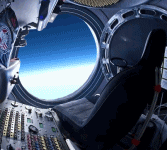 ---
Thanks for the replies guys.
And yes you are all on the list.
"The third-rate mind is only happy when it is thinking with the majority.
The second-rate mind is only happy when it is thinking with the minority.
The first-rate mind is only happy when it is thinking."
A. A. Milne
---
---
Related topics

Replies
Views

Last post