I know a number of people probably think Credo, Icke etc.. should be classed as bunk and that is fine but never let your judgement be so clouded that you are not able to change your conclusion.
http://www.metatech.org/credo_mutwa.html
Was gonna post it here but it looks more legible on the site it is on.
Mankind's Birth Home! M45: The Pleiades "Seven Sisters" Star Cluster!
http://www.ufodigest.com/pleiades.html
Weird conversation (Sounds like something off they live lol)>
http://p2.forumforfree.com/viewtopic.ph ... rum=cromag
Rael movement a message from the designers
http://www.rael.org/
I know most have heard about this but I'm putting it here anyway...
Decide whether we should show up
http://www.aliendave.com/Post_ET_TO_EARTH.html
Another weird one.
Operation "Alien Gods" - End of World War II
http://p2.forumforfree.com/viewtopic.ph ... rum=cromag
Icke interview
http://p2.forumforfree.com/viewtopic.ph ... rum=cromag
Mantis conversation/info
http://p2.forumforfree.com/viewtopic.ph ... rum=cromag
didn't wanna make shed loadza threads so I thought I'de post like this sorry if too much info but hey this is disclose.
www.Vigusto.com - Premium E-liquid
"The Truth Cannot Be Told... It Must Be Realized"
---
Come people speak up people you must have some views, let me here them good or bad, not scared of looking 'stupid' are you?

I especially wanna know what you think of this>http://www.metatech.org/credo_mutwa.html
the rest is just extra..
www.Vigusto.com - Premium E-liquid
"The Truth Cannot Be Told... It Must Be Realized"
---
Well Duck, first I had read the one about the insectoids but got creeped out when I saw the part about feeding and regurgitating regarding scoop marks, having what I considered to be a scoop once I was kind of grossed out by the conversation.

So after reading your request for opinions about Credo I started reading it and decided I should avoid that stuff right now if I am going to be a dweller at the threshold!
What a long strange trip it's been..............
---
---
thesaint wrote:I've only just come back on and I'm on my way to my pit but will check them out later and comment. (I might get up in the night for horlicks)

Later
What is a horlick?
What a long strange trip it's been..............
---
Posts: 71
Joined: Thu Jun 25, 2009 8:02 pm
Hey, duck.. good links
I've watched all the Icke interviews with Credo Mutwa and believe that he is genuine. He has experienced so many encounters since childhood.. I think this is the main reason that he is a spiritual leader. As for D. Icke.. you may not care for the man and how he's taken such a serious subject and parlayed it into a multi-million dollar business.. but, he did put 'high strangeness' encounters into the mainstream. I'm not sold on the idea of shape-shifting elite, tho..
That article about the insectiod was so freaking creepy... I've got scoop marks on my shin and I've woken up many times over the years with odd red 'designs' on my skin. Quite artistic, actually!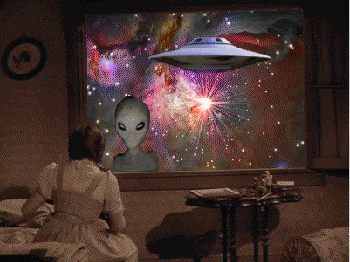 ---
Posts: 71
Joined: Thu Jun 25, 2009 8:02 pm
I think horlicks is a hot malted milk drink.. don't think we have this in the US... sounds good tho.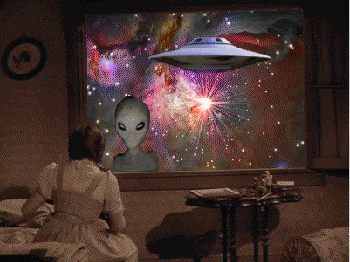 ---
Respect and Credo is the only one I would tend to find credible the others are just a fun read, to me anyway lol look forward to hearing your views, do you wanna eat a Grey lol...
and lucid
a dweller at the threshold!
< ???lol
www.Vigusto.com - Premium E-liquid
"The Truth Cannot Be Told... It Must Be Realized"
---
"The Dweller on the Threshold is oft regarded as a disaster, as a horror to be avoided, and as a final and culminating evil. I would here remind you, nevertheless, that the Dweller is 'one who stands before the gate of God', who dwells in the shadow of the portal of initiation, and who faces the Angel of the Presence open-eyed, as the ancient Scriptures call it. The Dweller can be defined as the sum total of the forces of the lower nature, as expressed in the personality, prior to illumination, to inspiration, and to initiation. The personality per se, is, at this stage, exceedingly potent, and the Dweller embodies all the psychic and mental forces which, down the ages, have been unfolded in man, and nurtured with care. It can be looked upon as the potency of the threefold material form, prior to its conscious co-operation and dedication to the life of the soul, and to the service of the Hierarchy, of God, and of Humanity.
The Dweller on the Threshold is all that man is, apart from the higher spiritual self; it is the third aspect of divinity, as expressed in and through the human mechanism. This third aspect must be eventually subordinated to the second aspect, the soul." (Esoteric Psychology, Vol. II, p. 312)
http://www.esoteric-philosophy.net/dweller.html
Maybe I used the wrong term duck, just trying to speak of finding my way into the astral......
What a long strange trip it's been..............
---
Wow, that credo mutwa was an interesting read and whether you believe or not a lot does tie in with what we hear about D.U.M.B.S. and the stuff Shnieder has talked about. Also have you noticed that news is so compatmentalised and divided that its very difficult to get an overall picture. For instance, look at all the death and destruction in Africa and yet its hardly in the news. The mineral wealth and the potential for the country seems to be massive and yet the news diverts us from these facts and keeps concentrating on the inadequate way its run and why the land is unable to be farmed etc. I wonder if it's a diversion for a reason.
If you wanted to live freely and without interference what would be the ideal location. Exacly, one that would be adverised as being uninhabitable and no worth a visit giving you free reign over the land. mmmm. Don't think I'm a fantasist, I actually think that compared to my friends, I'm quite rational but I'm open minded and don't look at the world like I once did but we ignore these stories that have been passed over for millennia at our peril.
If most of the world knows that tearing down a rain forest is madness or that using oil for power when their are other alternatives are out there is just for monetary gain is crazy or that the power of the people doesn't mean a damn anymore, then something is driving it and it must be stopped. We know that a nuclear war or genocide on any scale would be artificially generated, you only have to talk to the people from that "supposed" opposing country and they will say that it's their government, not the people.
We know that kidnapped victims are used for publicity and to stir up hatred, we know 9/11 and 7/7 was not the work of the highlighted terrorists, We know that rocket attacks are not always the product of Hamas, we know that HN15 has been altered and passed to the population, we know that a child dying every second from malnutrition is unneccessary we know, we know, we know,deep inside WE KNOW. The real world is not the one forced upon us by the media through that box and we are slowly waking up but I don't think they will go down wihout a fight and because of the control and the planning and the complex interweaving of every facet of our artificial existance we could do with some help. I say this because the disadvantage we are at, even after we have woken is like that of a chess player playing wih someone who has only learn't chequers. We don't yet have the tools to play the game.
Once again an old one to lighten the mood,
A piece of rope walks into a bar, the barman says "are you over eighteen"?
The piece of rope answers "No, I'm afraid not" (A Fraid knot)
---
Related topics

Replies
Views

Last post