Baby shampoos, lotions and other toiletries advertised as safe may actually contain known carcinogens, according to a study conducted by the nonprofit organization Campaign for Safe Cosmetics.
"Our intention is not to alarm parents, but to inform parents that products that claim to be gentle and pure are contaminated with carcinogens, which is completely unnecessary," Campaign for Safe Cosmetics spokesperson Stacy Malkan said.
The group analyzed 48 baby bath products for two known carcinogens, formaldehyde and 1,4-dioxane, finding that 23 contained the former, 32 contained the latter and 11 contained both.
Among the big-name products containing the carcinogens were Johnson & Johnson Baby Shampoo and Baby Magic lotion.
Although neither chemical is deliberately added to any of the products or listed among their ingredients, both can be produced as byproducts of the manufacturing or aging process. Formaldehyde is a byproduct of the normal decay of some cosmetics ingredients over time, while 1,4-dioxane is produced from the reaction of foaming agents with certain petrochemicals.
Both chemicals are classified as probable carcinogens by the Environmental Protection Agency, and 1,4-dioxane in lotions has been shown to penetrate human skin. 1,4-dioxane is prohibited as a cosmetic ingredient in the European Union.
"The levels we've found are relatively low, and the industry often says 'there's just a little bit of carcinogen in my product,'" Malkan said. "The problem is, we're finding a little bit of carcinogen in many products. Many of these products are used every day, so we've got repeated and frequent exposure to these low levels of chemicals. They're not the safest and purest products, and parents ought to know that."
The Campaign for Safe Cosmetics has called on the government to impose more strict regulations on personal care products. Several congresspeople have thrown their support behind the effort.
"The fact that we are bathing our kids in products contaminated with carcinogens shows how woefully out of date our cosmetics laws are and how urgently they need to be updated," said Rep. Jan Schakowsky of Illinois. "The science has moved forward; now the FDA needs to catch up and be given the authority to protect the health of Americans."
Natural News
http://www.naturalnews.com/026181.html
---
Indeed they bloody well do,also the baby bottles had BPA in them,their was an outrage in the US so they removed it but as for the UK,no we still have it,it's safe for our babies but NOT for those in the US....crazy...either this stuff is safe or not...evidence quite clearly says that BPA is NOT safe,disrupts hormones etc etc....BAN THIS NOW....To make you really feel good it's also in the lining of tin cans...other stuff too....death to BPA...(Bisphenol A)..
I'm starting to eat more and more organic fresh/raw fruit and veg anyway and boy am i feeling good because of it...try it for a week you'll see...I'm on the brink of becoming a vegetarian...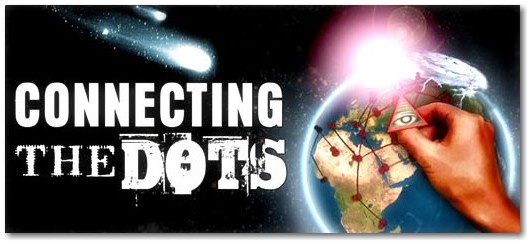 ---
Related topics

Replies
Views

Last post