I can`t deny, that reading
E. M. Cioran
in recent times is a great pleasure to me.
Everybody who loves reading Nietzsche, should try Cioran. Somehow this man is a successor of Nietzsche`s style and subject - describing what Nihilism really means.
Cioran`s style thus is extraordinary deeply touching mind and soul. However, reading such stuff needs courage and patience. It is destroying all fields of false hope and everyday decadence.
I have here a list of Cioran works. I would recomment starting with
Short history of Decay
and
The Temptation to Exist.
This is not meant falling into soul masochism, but getting clearer in viewing even existential lies proclaimed in our times. Cioran here is a strong and challenging medicine worth to be mentioned here at dtv.
http://www.amazon.com/s/ref=ntt_at_ep_s ... .%20Cioran
Hope is the thing with feathers...


Emily Dickinson
---
Once Cioran stated, that God without Bach would be a secondary figure...

Listen here:


Hope is the thing with feathers...


Emily Dickinson
---
Quotes from E. M. Cioran's A Short History of Decay (1949)
"The idle apprehend more things, are deeper than the industrious: born into an eternal Sunday, they watch – and watch themselves watching. Sloth is a somatic scepticism: the way flesh doubts….Doing neither good or evil, they disdain – spectators of the human convulsion…-the efforts which asphyxiate consciousness…On those interminable Sundays the disease of being is utterly plain."
*
"By capitulating to life, this world has betrayed nothingness…I resign from movement, and from my dreams…I retreat before the dizzying farce of tomorrows. And if I still cling to a few hopes, I have lost forever the faculty of hoping".
*
"That a downfall, when you bear in mind, by some radical obsession, that man exists, that he is what he is…The infinity of his attributes composes the most imprecise being we can conceive. Whereas the animals proceed directly to their goal, man loses himself in detours; he is the indirect animal par excellence. His…reflexes – from whose slackening consciousness derives – transform him into a convalescent aspiring to disease. Nothing in him is healthy except the fact of having been so…he has been able to leave the anonymity of creatures only by the eclipses of his health. His poorly constituted blood has allowed the infiltration of uncertainties, approximations, problems; his wavering vitality, the intrusion of question marks and explanation points."
*
"What worm has burrowed into his repose, what primal agent of knowledge has forced him to the backwardness of actions, the arrested development of desires?…Emerging from the throng of the other living creatures, he has created a subtler confusion for himself; he has scrupulously exploited the ills of a life wrested from itself. out of all he has undertaken to be healed of himself, a stranger disease has been constituted; his 'civilization' is merely the effort to find remedies for an incurable…The mind wilts at the approach of health; man is an invalid – or he is nothing. When having thought of everything, he thinks of himself – for he manages this only by the detour of the universe, as if he were the last problem he proposed to himself – he remains astonished, confused, embarrassed."
*
"Since Adam men's entire effort has been to modify man…denature thought and distort its movement."
*
"Whereas all beings have their place in nature, man remains a metaphysically straying creature, lost in life, a stranger to creation. No one has found a valid goal for history; but everyone has proposed one; the notion of finality has been cancelled out and vanishes into a mocking clause of mind."
*
"Each of us takes on himself that unit of disaster…the phenomenon man. And the only meaning time has is to multiply these units, endlessly to enlarge these vertical sufferings"
*
"The man who managed, by an imagination overflowing with pity, to record all the sufferings, to be contemporary with all pain and all the anguish of any given moment – such a man…would be a monster of love and the greatest victim in the history of the human heart."
*
"We need merely proceed to an investigation of ourselves, only undertake the archaeology of our alarms…; we believe they suffer because they lack sufficient will,, courage, or lucidity. Each suffering, except ours, seems to us legitimate or absurdly intelligible"
*
"No one could survive the instantaneous comprehension of universal grief…There are something like material limits to our endurance"
*
"A doctrine of salvation has meaning only if we start from the equation 'existence equals suffering'…Salvation ends everything; and ends us…We really live only by the refusal to be delivered from suffering…salvation is the death of song, the negation of art and of the mind. How to feel integral with a conclusion? We can refine, we can farm our sufferings, but by what means can we free ourselves from them without suspending ourselves. Docile to malediction, we exist only insofar as we suffer."
*
"our vague ills, our diffuse anxieties, degenerating into physiology"
*
"ennui – tautological perception of the world, the dull ripple"
*
"With our resorting to an order superior to the soul the soul collapses into the flesh – and physiology becomes the last word of our philosophic stupors. To transpose immediate poisons into intellectual currency, to make an instrument out of our palpable corruption, or else to mask the impurity of every sentiment and sensation by norms is a pursuit of elegance necessary to the mind, next to which the soul – that pathetic hyena – is merely profound and sinister. The mind in itself can be only superficial, its nature being uniquely concerned with the arrangement of conceptual events and not with their implications in the spheres they signify. Our states interest is only insofar as they are transposable. Thus melancholia emanates from our viscera and joins the cosmic void; but the mind adopts melancholia only filtered of what attaches it to…the senses (doing/experiencing); the mind interprets it; refined, melancholia becomes point of view…Theory lies in wait and seizes upon our venoms, and renders them less noxious. It is a degradation from above…the enemy of intensities."
*
"Everything conspires, elements and actions alike, to harm you…When nothing can keep you from bleeding, ideas themselves turn red and encroach on each other like rumours. There is no specific in our pharmacies against existence…But where is the antidote for lucid despair, perfectly articulated, proud and sure? All of us are miserable, but how many know it? The consciousness of misery is too serious a disease to figure…It belittles the prestige of hell…What sin have you committed to be born, what crime to exist? Your suffering like your fate is without motive. To suffer, truly to suffer, is to accept the invasion of ills without the excuse of causality, as a favour of demented nature as a negative miracle."
*
"The idea of infinity must have been born on a day of slackening…like the first act of knowledge at the moment when , in the silence of reflexes, a macabre shudder isolated the perception of its object. How many digests or nostalgias have we had to accumulate in order to taken at the end alone, tragically superior to the evidence! A forgotten sigh has made us take a step outside the immediate; a banal fatigue has alienated us from a landscape or a person; diffuse moans have separated us from sweet or timid innocence's. The sum of these accidental distances constitutes – ledger of our days and nights – the gap which distinguishes us from the world and which the mind strives to reduce and to restore to our fragile proportions."
*
"Funeral hues dim our ideas, hints of the graveyard encumbered our paragraphs; a whiff of mildew in our precepts, the last lay of autumn in a timeless crystal…The mind is defenceless against the miasmas which assail it, for they rise from the most corrupt place that exists between earth and heaven…: our soul."
*
"The man who struggles to find the formula for the disease of the distant becomes the victim of a rickety architecture…Once our theoretical assurance and our pride in the intelligible is lost, we can try and understand everything, to understand everything for itself, then we manage to rejoice in the inexpressible, to spend our day in the margin of the comprehensible, and to wallow in the suburbs of the sublime."
*
"To live in expectation, in what is not yet, is to accept the stimulating disequilibrium implied by the very notion of future. Every nostalgia is a transcendence of the present…Life has a content only in the violation of time. The obsession of elsewhere is the impossibility of the moment"
*
"But life's brutal ambiguity requires the triumph of the impulse, and not of the will"
*
"To be torn from earth, exiled in duration, cut off from one's immediate roots, is too long for a reintegration in the original sources dating from before the separation and the severance. Nostalgia is precisely to feel eternally distant…and outside the luminous proportions of Ennui…it takes the form of a return to the finite, to the immediate, to a terrestrial an maternal appeal. Like the mind, the heart creates utopias; and of them all, the strangest is the utopia of a natal universe, where we rest from ourselves, a universe that is the cosmic pillow of all our lassitudes. In nostalgic aspiration we do not want something palpable, b a kind of abstract warmth, a heterogeneous to time…Whatever does not accept existence as such borders on theology. Nostalgia is merely a sentimental theology, in which the absolute is built with the elements of desire"
*
"We are doomed to perdition each time life does not reveal itself as a miracle, each time the moment no longer moans in a supernatural shudder. How renew that sensation of plenitude, those seconds of delirium, those volcanic flashes, those wonders of fervour which reduce God to an accident of our clay?"
*
"We perceive no more of creation than its destruction, the grim reality"
*
"a lonely universe before a lonely heart, each predestined to disjoin and to exasperate each other…When the solitude is intensified to the point of constituting not so much our datum as our sole faith, we have ceased to be integral with the whole; heretic s of existence, we are banished from the community of the living, whose sole virtue is to wait, grasping for something which is not death. But we, emancipated from the fascination of such waiting, …are the most heretical sect of all, for our soul itself is born in heresy."
*
"Once, when Teresa, patron saint of Spain and of your soul, prescribed a course of temptations and intoxications, the transcendent abyss amazed you like a fall into the heavens,. But those heavens have vanished – like the temptations and intoxications – and in the cold heart to fevers…are extinguished"
*
"By what peculiarity of fate do certain beings, having reached the point where they might coincide with a faith, retreat to follow a path which leads them only to themselves – and hence nowhere?!"
*
"Each man develops at the expense of his depths, each man is a mystic who denies himself"
*
"The obsession with remedies marks the end of a civilization: the search for salvation, that of a philosophy."
*
"wisdom..is also a vain attempt at melody among the environing death rattles."
*
"Finding ourselves at a point symmetrical to the agony of the ancient world, a victim of the same sickness and under similarly ineluctable charms, we see the great systems destroyed…For us too, everything becomes the substance of a philosophy without dignity and without rigor…Thought's impersonal fate has been scattered into a thousand souls, a thousand humiliations of the Idea."
*
"We have come with our own death to the doors of philosophy: rotting on their hinges…Paragraphs are replaced by cries"
*
"Born in a prison, with burdens on our shoulders and our thoughts, we could not reach the end of a single day if the possibilities of ending it all did not incite us to begin the next…Irons and the unbreathable air of this world strip us of everything, except the freedom to kill ourselves; and this freedom grants us a strength and a pride to triumph"
*
"Consolation by possible suicide widens into infinite space this realm where we are suffocation."
*
"The man who has never imagined his own annihilation, who has not anticipated recourse to the rope, the bullet, poison, or the sea, is a degraded gallery slave or a worm crawling up the cosmic carrion. This world can take everything from us, can forbid us everything, but one has the power to keep us from wiping ourselves out. Every tool offers its hell, every abyss invites us in, but all our instincts oppose the act. This contradiction envelops an insoluble conflict in the mind. When we begin to reflect upon life, to discover in it the infinity of emptiness, our instincts have already turned themselves into guides and middlemen of our acts; they rein in the flight of our inspiration and the pliability of our detachment."
*
"we wake too late: we have against us the years nourished solely by the presence of the instincts."
*
"what greater wealth than the suicide each of us bears within himself?…At least he will have achieved a plenitude of freedom inaccessible to the man who keeps looking for it in the future."
*
"Doomed to an uninspired agony, w are neither authors of our extremities nor arbiters of our adieux; the end is no longer our end:…we might ransom an insipid and talentless life"
*
"complacent corpses, we all outlive ourselves and die only to fulfil a futile formality."
*
"Injustice governs the universe…Each being feeds on the agony of some other; moments rush like vampires upon time's anaemia;…In this slaughterhouse, to fold one's arms or to draw one's sword are equally vain gestures…Words are charitable; their frail reality deceives and consoles us."
*
"Against whom wage the struggle and where lead the assault when injustice haunts the air of our lungs, the space of our thoughts, the silence of the stupor of the stars? Our revolt is as ill conceived as the world which provokes it…And how regain the energy f that seditious angel, who still at time's start, knew nothing of that pestilential wisdom in which our impulses asphyxiate."
*
"In this world nothing is in its place, beginning with this world itself. We must therefore not be surprised by the spectacle of human injustice. It is equally futile to refuse or to accept the social order: we must endure its changes for the better or the worse, with a despairing conformism, as we endure birth, love, the weather and death. Decomposition presides over the laws of life:…succumb before them…But they themselves will crumble in a universe which only our heart takes seriously, later expiating its lack of irony by terrible lacerations"
*
"We are swept on by a whirlwind which dates back to the dawn of time"
*
"Under the goad of pain, the flesh awakens; lucid and lyrical, it sings its dissolution. So long as it was indistinguishable from nature, it rested in the oblivion of elements…Suffering matter frees itself from gravitation, no longer particles in the universe, isolates itself from the somnolent sum; for pain, an agent of separation, the active principle of individuation, denies the pleasures of a statistical destiny. The truly solitary being is not the man who suffers in the midst, who drags his desert throught he marketplace and deploys his talents as a smiling leper, a mountebank of the irreparable."
*
"Of all the bonds which link us to things, there is not one which fails to slacken and dissolve under the influence of suffering, which frees us from everything except the obsession of ourselves and the sensation of being irrevocably individual. Suffering is solitude hypostatized as essence…For if we were not jugglers, if we had not learned the artifices of a knowing charlatanism, if indeed we were sincere to the point of shamelessness or tragedy – our underground worlds would vomit up oceans of gall."
*
"One is civilized insofar as one does not proclaim one's leprosy as one evinces respect for the elegant falsehoods forged by the ages…existence depends at every point…this fear we of ourselves…Chaos? Chaos is rejecting all you have learned, chaos is being yourself."
*
"Is there a single life which is not impregnated with life-giving errors, a single clear, transparent life without humiliating roots, without invented motives, without myths emerging from desires?"
*
"I have tried to protect myself against men, to react against their madness, to discern its source; I have listened and I have seen – and I have been afraid – afraid of acting for the same motives or for any motive whatever, or believing in the same ghosts or in any other ghost, of letting myself be engulfed by the same intoxications or by some other…afraid, in short, of raving in common"
*
"I knew that by separating from someone I was dispossessed of fallacy…His feverish words revealed him the captive of an evidence absolute for him and absurd for me; on contact with his vacuity, I stripped myself of mine…Whom can we adhere without the feeling of deception – without blushing?"
*
"Regret not to be Atlas, not to be able to shrug my shoulders and watch the collapse of this laughable matter…By what mysteries do we wake, certain mornings, with the thirst to demolish the whole of creation, inert and animate alike? When the devil drowns himself in our veins, when our ideas turn convulsive and our desires cleave the light, the elements catch fire and consume themselves, while our fingers sift their ashes."
http://aaronasphar.wordpress.com/2011/0 ... ecay-1949/
Hope is the thing with feathers...


Emily Dickinson
---
Short quotes:
A civilization is destroyed only when its gods are destroyed.
Emile M. Cioran
A distant enemy is always preferable to one at the gate.
Emile M. Cioran
A golden rule: to leave an incomplete image of oneself.
Emile M. Cioran
A marvel that has nothing to offer, democracy is at once a nation's paradise and its tomb.
Emile M. Cioran
A people represents not so much an aggregate of ideas and theories as of obsessions.
Emile M. Cioran
A sudden silence in the middle of a conversation suddenly brings us back to essentials: it reveals how dearly we must pay for the invention of speech.
Emile M. Cioran
Ambition is a drug that makes its addicts potential madmen.
Emile M. Cioran
Anyone can escape into sleep, we are all geniuses when we dream, the butcher's the poet's equal there.
Emile M. Cioran
Anyone who speaks in the name of others is always an imposter.
Emile M. Cioran
By all evidence we are in the world to do nothing.
Emile M. Cioran
Chaos is rejecting all you have learned, Chaos is being yourself.
Emile M. Cioran
Consciousness is much more than the thorn, it is the dagger in the flesh.
Emile M. Cioran
Crime in full glory consolidates authority by the sacred fear it inspires.
Emile M. Cioran
Criticism is a misconception: we must read not to understand others but to understand ourselves.
Emile M. Cioran
Each concession we make is accompanied by an inner diminution of which we are not immediately conscious.
Emile M. Cioran
Ennui is the echo in us of time tearing itself apart.
Emile M. Cioran
Every thought derives from a thwarted sensation.
Emile M. Cioran
Everything is pathology, except for indifference.
Emile M. Cioran
For you who no longer posses it, freedom is everything, for us who do, it is merely an illusion.
Emile M. Cioran
Glory - once achieved, what is it worth?
Emile M. Cioran
http://www.brainyquote.com/quotes/autho ... ioran.html

Deception in life is nothing but a lie reduced to practice
---
Hope is the thing with feathers...


Emily Dickinson
---
Hope is the thing with feathers...


Emily Dickinson
---
Posts: 2703
Joined: Mon Feb 22, 2010 3:23 am
tertiusgaudens wrote:Once Cioran stated, that God without Bach would be a secondary figure...

Listen here:


Which reminds me...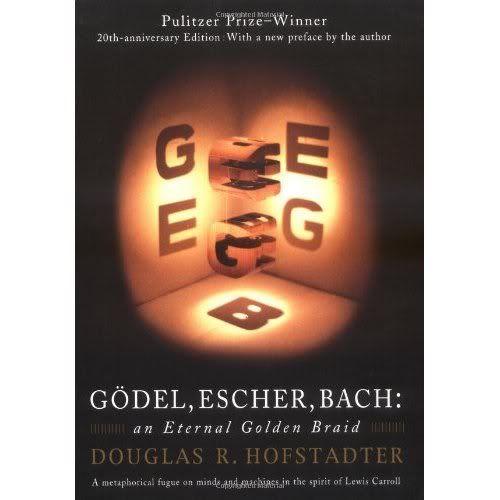 https://skydrive.live.com/redir.aspx?cid=8afc252bcce30017&resid=8AFC252BCCE30017!102
And there's also a little gem in german language in that folder.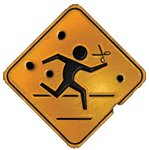 Disclosing bullshitters since 1969.
---
Yes, Edgar, I know...

It is really and always a pleasure to me catching some grains of your wisdom.

Btw, I`m still thankful for your link you gave me to the Goethe - Byron article.

Thank you, Edgar!
Hope is the thing with feathers...


Emily Dickinson
---
Posts: 2703
Joined: Mon Feb 22, 2010 3:23 am
tertiusgaudens wrote:Yes, Edgar, I know...

It is really and always a pleasure to me catching some grains of your wisdom.

Btw, I`m still thankful for your link you gave me to the Goethe - Byron article.

Thank you, Edgar!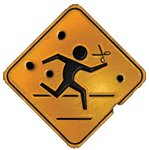 Disclosing bullshitters since 1969.
---
The Second Elegy (Rainer Maria Rilke)

Every angel is terrifying. And yet, alas, I invoke you,
almost deadly birds of the soul, knowing about you.
Where are the days of Tobias, when one of you, veiling his radiance,
stood at the front door, slightly disguised for the journey, no longer appalling;
(a young man like the one who curiously peeked through the window).
But if the archangel now, perilous, from behind the stars took even one step down toward us:
our own heart, beating higher and higher, would beat us to death.
Who are you?

Early successes, Creation's pampered favorites,
mountain-ranges, peaks growing red in the dawn of all beginning,--
pollen of the flowering godhead, joints of pure light,
corridors, stairways, thrones, space formed from essence,
shields made of ecstasy, storms of emotion whirled into rapture, and suddenly alone:
mirrors, which scoop up the beauty that has streamed from their face
and gather it back, into themselves, entire.

But we, when moved by deep feeling, evaporate; we breathe ourselves out and away;
from moment to moment our emotion grows fainter, like a perfume.
Though someone may tell us: "Yes, you've entered my bloodstream, the room,
the whole springtime is filled with you . . . "--what does it matter? he can't contain us,
we vanish inside him and around him.
And those who are beautiful, oh who can retain them?
Appearance ceaselessly rises in their face, and is gone.
Like dew from the morning grass, what is ours floats into the air, like steam from a dish of hot food.
O smile, where are you going?
O upturned glance: new warm receding wave on the sea of the heart . . .
alas, but that is what we are.
Does the infinite space we dissolve into, taste of us then?
Do the angels really reabsorb only the radiance that streamed out from themselves,
or sometimes, as if by an oversight, is there a trace of our essence in it as well?
Are we mixed in with their features even as slightly as that vague look
in the faces of pregnant women?
They do not notice it (how could they notice) in their swirling return to themselves.

Lovers, if they knew how, might utter strange, marvelous words in the night air.
For it seems that everything hides us.
Look: trees do exist; the houses that we live in still stand.
We alone fly past all things, as fugitive as the wind.
And all things conspire to keep silent about us, half out of shame perhaps, half as unutterable hope.

Lovers, gratified in each other, I am asking you about us.
You hold each other. Where is your proof?
Look, sometimes I find that my hands have become aware of each other,
or that my time-worn face shelters itself inside them.
That gives me a slight sensation.
But who would dare to exist, just for that?
You, though, who in the other's passion grow until, overwhelmed, he begs you:
"No more . . . "; you who beneath his hands swell with abundance,
like autumn grapes; you who may disappear because the other has wholly emerged:
I am asking you about us.
I know, you touch so blissfully because the caress preserves,
because the place you so tenderly cover does not vanish;
because underneath it you feel pure duration.
So you promise eternity, almost, from the embrace.
And yet, when you have survived the terror of the first glances,
the longing at the window, and the first walk together, once only, through the garden:
lovers, are you the same?
When you lift yourselves up to each other's mouth and your lips join,
drink against drink: oh how strangely each drinker seeps away from his action.

Weren't you astonished by the caution of human gestures on Attic gravestones?
Wasn't love and departure placed so gently on shoulders
that it seemed to be made of a different substance than in our world?
Remember the hands, how weightlessly they rest, though there is power in the torsos.
These self-mastered figures know: "We can go this far,
this is ours, to touch one another this lightly; the gods can press down harder upon us.
But that is the gods' affair."

If only we too could discover a pure, contained, human place,
our own strip of fruit-bearing soil between river and rock.
Four our own heart always exceeds us, as theirs did.
And we can no longer follow it,
gazing into images that soothe it or into the godlike bodies where,
measured more greatly, it achieves a greater repose.
Hope is the thing with feathers...


Emily Dickinson
---
Related topics

Replies
Views

Last post