---
______________________________________________________________________________
-= PREDESTINATION: Itz hard to be ze good guy when you turn into a fucking gun =-
---
---
Posts: 1218
Joined: Sat Sep 19, 2009 1:55 am
Giovanni wrote:
THIS guy IS lying.. how?
At the 10 sec mark when he says........ "Like the one added to this video" Youll get "A".. @ the 12KHz range for 7 seconds, clearly within human hearing but with him talking and the other clutter as in "B" and these are high frequencies "pings" going through the first part of this video .. so "A" is missed.. BUT everything after the 34 second mark, all that clutter is gone.. and it just him.
I dont have any frequency scopes to look closer.. and Im using adobe audition 1.5 DAW.. Dont know about Cube, Audacity or Pro Tools will get the same effect as what youll see if you try it.
Sounds highly suspicious to me...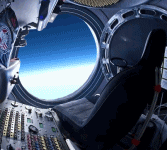 ---
its also called the PLACEBO effect... as I work in clinical trials and comparator against placebo are the most common type of trial carried out, other than phase 5 trials, which we are all on if we use any kind of pharma product.
Nocebo...
---
Related topics

Replies
Views

Last post