Posts: 3600
Joined: Thu Oct 28, 2010 8:43 pm
Location: Avin a barbecue on Mercury
Nature's beauty can be easily missed -- but not through Louie Schwartzberg's lens. His stunning time-lapse photography, accompanied by powerful words from Benedictine monk Brother David Steindl-Rast, serves as a meditation on being grateful for every day.

Louie Schwartzberg is an award-winning cinematographer, director and producer who captures breathtaking images that celebrate life -- revealing connections, universal rhythms, patterns and beauty.


We live a one directional life in an omnidirectional existence

---
---
Posts: 2894
Joined: Wed Oct 06, 2010 7:31 pm
Location: Looking for a city, not built by man!
The gift of life and the appreciation of beauty! I lose that from time to time, thank you Strobez! Great vid, excellent post!

"Look at the faces of people you meet. Each one has an incredible story behind their face. A story you could ne3ver fully fathom."

Thanks!!!
In Christ are hid all the treasures of wisdom and knowledge
---
Posts: 6405
Joined: Sat May 14, 2011 10:00 pm
Location: Zin-Uru
nice thread
It was written in prophecy that a Gelfling would end Skeksis rule...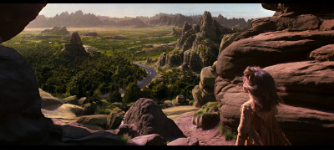 https://www.youtube.com/user/kinninigan
---
Related topics

Replies
Views

Last post