Posts: 8835
Joined: Sun May 20, 2012 3:24 pm
Bees make incredible comeback as five species who were thought to be in danger of extinction return to Britain with a vengeance.
By Lucy Crossley
PUBLISHED: 11:09 EST, 15 December 2013 | UPDATED: 11:09 EST, 15 December 2013
Bee species that were teetering on the verge of extinction in the UK have made a remarkable recovery, much to the delight of conservationists.
A project that began as an attempt to re-introduce one species of extinct bee to Britain has sparked a comeback by five more varieties whose numbers had dwindled alarmingly in recent decades.
Conservationists say the speed of their recovery suggests that the bees can in fact cope with some pesticide use by farmers, if they have wild flowers to feed on and a place to live.
Dr Nikki Gammans, of the Short-Haired Bumblebee Project, said: 'It's not a doom and gloom scenario. We can actually reverse this trend.'
Pesticides have been blamed for killing off many bumblebees, as has the loss of 97per cent of the UK's wild flower meadows since the 1930s due to agricultural intensification and urbanisation.
Bees are vital for the environment as they pollinate fruit and vegetable plants - making them worth £560m a year to the UK economy.
Seven of the country's 25 bumblebee species are now considered threatened enough to be in the UK Biodiversity Action Plan.
However, five of these, the brown-banded carder, moss carder, red-shanked carder, large garden and shrill carder, have been found in increasing numbers at the project in Kent, which aimed to reintroduce short-haired bumblebee queens to the UK.
As a result of the scheme the endangered queens, which were brought to the UK from Sweden, nested in the country this autumn for the first time in 25 years.
Conservationists began the project in 2009 by encouraging wild flowers to grow on a 20-hectare plot near Dungeness in Kent.
They have now expanded this prime bee habitat across more than 800 hectares in Kent and Sussex.
The programme has attracted attention in France, where officials believe the researchers may have found a way to halt bumblebee decline across Europe.
Cédric Vanappelghem, a conservation officer in northern France, said its 'results are good', and added that they were planning to study bumblebees there shortly.
Larry Cooke, a Romney Marsh farmer who has been taking part in the project, said: 'If we don't have bumblebees, we won't have pollination.
'If we don't have pollination, you won't have food for the country.'
http://www.dailymail.co.uk/news/article ... eance.html
---
---
Posts: 1221
Joined: Sat Sep 19, 2009 1:55 am
People better look alot closer to these bees... do they by chance have the monsanto logo on them anywhere?

Oh sure stupid little insects go flying around from flower to flower just doing their job.. that is until you get stung by one of them... then what happens... you turn green and your skin start to melt off you.?!?!?!?!?

Now theres a conspiracy theory for you...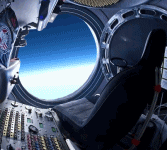 ---
I just really really hope that Monsanto doesn't use this as an example to "make" everything they're doing ok...
I can't speak about how much of the Constitution is in effect anymore... But thank God we still somewhat resemble a Republic and not a democracy!


http://thethinkingapostate.ghost.io/
---
Posts: 1221
Joined: Sat Sep 19, 2009 1:55 am
"SEE... I told YOU so!"....
Wait for it... you just might be hearing that next summer.
Seriously tho... if you took these "new" bees that all of a sudden come out of nowhere that looked like the old ones and put them in a box and IF by chance Mother Nature WAS real... would she accept them as hers?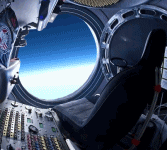 ---
Related topics

Replies
Views

Last post