Silvio Berlusconi is at the centre of fresh controversy over claims he made a derogatory comment about Germany's Chancellor Angela Merkel.

The Italian prime minister, 74, is accused of insulting his fellow European leader during a conversation with a newspaper editor.

It has been suggested that, in a phone call in early July, Mr Berlusconi referred to 57-year-old Mrs Merkel as 'an un****able fat ****'.
http://www.dailymail.co.uk/news/article-2037414/Silvio-Berlusconis-vulgar-Angela-Merkel-insult-caught-wiretap.html
And this was epic :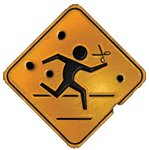 Disclosing bullshitters since 1969.
---
---
Posts: 10934
Joined: Wed Apr 22, 2009 3:08 am
"You wanna' keep it real take a walk out your door,that's as real as it gets from the sky to the floor."
---
Posts: 2157
Joined: Sat Jan 16, 2010 2:55 pm
Location: GERMANY
Unf*ckable fat slut?
You know, you don't see with your eyes,
you see with your brain and the more
words your brain has, the more things you can see.
(KRS-ONE)
---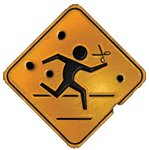 Disclosing bullshitters since 1969.
---
---
99socks wrote:I am sure she isn't insulted. The guy is such a pig, it's probably an honor to be detested by him.
I'm sure she isn't
surprised
. And this kind of talk is almost a normal thing in diplomacy and/or international politics.
EDIT :
Her political persona is pretty tough (i don't know about the other one), so i guess, yeah, she isn't insulted either.
But then again, vanity is never dismissible...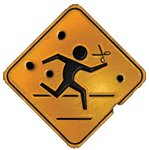 Disclosing bullshitters since 1969.
---
---
Posts: 6298
Joined: Wed Jul 22, 2009 4:06 pm
Location: coast
look at them!!!natos dogs of war,as for berlusconi,what a turd,disrespectful piece of shit,merkel is not the worst germany could have i think,

men that treat women with disrespect are weak,insecure fuktards.
with the power of soul,anything is possible
with the power of you,anything that you wanna do
---
Related topics

Replies
Views

Last post