I just have to say I find it digusting that Jay-Z and Beyonce have to secure a whole hospital floor, black out windows, and put in bullet proof glass for their baby. And they could give two shits that OTHER PEOPLE might be in need of medical care! What are they having, a REPTILIAN baby or some thing?
SHE'S not even two days old, but Beyonce and Jay-Z's new baby girl is already proving to be a diva thanks to the over-the-top security measures afforded her famous parents at the Manhattan hospital where she was born.
To accommodate the influential couple's demand for privacy at Lenox Hill Hospital in New York, other new and expecting parents said they were essentially put on "lockdown" and even booted out of the neonatal intensive care unit (NICU) - on the same floor as Beyonce's delivery "suite" - so the pampered songstress and her party could come and go unencumbered.
"They just used the hospital like it was their own and nobody else mattered," raged new dad Neil Coulon, whose efforts to see his premature newborn twins in the NICU were disrupted by the birth of little Blue Ivy Carter.
"They locked us into the NICU and would say, 'You can't come out to the hallway for the next 20 minutes.' When I finally was able to go back out, I went to the waiting room and they'd ushered my family downstairs!"
Beyonce, 30, and 42-year-old Jay-Z - whose real name is Shawn Carter - welcomed their new princess, born by C-section, at the Upper East Side hospital Saturday night local time.
The baby is reportedly named for her dad's album, Blueprint and her parents' favourite number, four - represented by the Roman numeral IV, or "Ivy." Beyonce's latest album is also called 4 and the couple have matching tattoos of the roman numeral on their wedding fingers.
The drama surrounding Blue Ivy's long-awaited arrival began Friday night, when Beyonce checked in under the name "Ingrid Jackson" and settled into her sixth-floor suite to have the baby.
By Saturday night, Blue Ivy and Beyonce had been moved down to a pad on the fourth floor, where her Grammy-winning mum and rap-legend dad showed her off to friends, the hospital employee said.
A hospital spokeswoman said the hospital has special patient suites and that rooms can be reserved.
She declined to give the cost and said published reports that Jay-Z shelled out $1.3 million for "an entire floor" were exaggerated, but would not say by how much.
The couple's close friend Gwyneth Paltrow confirmed the baby's arrival on Twitter, writing: "Welcome to the world Blue! We love you already."
And the singer's younger sister Solange tweeted today: "The most beautiful girl in the world."
Beyonce and Jay-Z married on April 4, 2008. He was by her side during the birth, according to E! Online.
A source told Beyonce's hometown newspaper Houston Chronicle that "mother and baby are doing fine".
Despite initial confusion the baby was named Ivy Blue, E! reporter Ken Baker later clarified friends of the couple have confirmed the newborn was actually called Blue Ivy.
Paltrow also clarified the name to a confused Twitter follower: "It's Blue Ivy Carter."
Other celebrities have already started tweeting their congratulations to the couple, including hip-hop mogul Russell Simmons and Rihanna.
Russell posted: "Congrats to my good friends Beyoncé and Jay-Z."
Rihanna posted: "Welcome to the world princess Carter! Love Aunty Rih."
On Saturday night, deliveries of takeaway food and bottles of red wine were being delivered to the hospital's private wing.
While a spokesperson for the power couple - who are said to be worth $750 million - was not available for comment, security is said to have been tightened at the hospital.
Hospital workers are being asked to turn in their mobile phones and security cameras have been covered with packing tape, according to the news site.
At one point, a doctor was heard complaining the heavy security meant he couldn't check up on his patients properly.
The hospital is only a few miles from the couple's TriBeCa, Manhattan apartment, where they spend most of their time while not on tour.
The couple, who have been married since 2008, also recently bought a mansion in Miami Beach, Florida.
Within hours of baby Blue's reported arrival, one fan started up a parody Twitter account called @IvyBlueCarter, with a digitally-created image of what the baby could look like.
Baby rumours reached fever pitch on December 30 with reports that Beyoncé had welcomed a daughter called Tiana May Carter.
It came after reports suggested that staff at St Luke's Roosevelt Hospital - a private facility in New York - had been told to prepare for a VIP arrival.
But Beyonce's sister Solange rebutted the rumours by telling fans that the singer had spent New Year's Eve at her house party in Brooklyn.
The 25-year-old confirmed Beyoncé was very much still pregnant and tweeted: "Shout out to my sister for being THE cutest pregnant woman ever!"
The former Destiny's Child singer was also seen out earlier on New Year's Eve dining at the Buttermilk Channel restaurant in Brooklyn on New Year's Eve with Jay-Z.
Last Thursday, Beyonce emerged in public for the first time since being last spotted on December 21.
The 30-year-old was seen stroking her tummy as she left a New York office building escorted by a bodyguard and her mother Tina.
Beyonce announced her pregnancy at the 2011 MTV Video Music Awards back in August, when she arrived on the red carpet cradling her tiny bump.
The singer also showed off her growing tummy after her onstage performance at the same ceremony - unbuttoning her sequinned jacket and rubbing her tummy.
It was originally thought she was due in February, but Beyonce revealed in scenes from her Live At Roseland: Elements Of 4 DVD - which was filmed in September - that she was six months pregnant at the time.
Back in October the former Destiny's Child faced internet rumours that she was "faking" her pregnancy after an interview she did for Australian TV was posted online.
Critics claimed that when the Texan sat down her bump disappeared.
But Beyonce's rep quickly batted down those rumours saying they were "foolish".
Incidentally, there had been rumours in the Noughties that Jay-Z had dated Hit 'Em Up Style singer Blu Cantrell which she later denied, but admitted that she had a "major crush" on him.
Read more:
http://www.news.com.au/entertainment/mu ... z1j5LWB62N
---
Why couldn't / wouldn't she be able to afford having a doctor and a nurse at her lavish home instead of occupying an entire floor at a hospital? Doesn't make sense.

As for the anit-christ??? Get a grip man/woman (whoever you are)... to have an anti Christ means that there must have been a Christ... as we know.. there wasn't one..
Fortes fortuna iuvat
---
iwanci wrote:Why couldn't / wouldn't she be able to afford having a doctor and a nurse at her lavish home instead of occupying an entire floor at a hospital? Doesn't make sense.

As for the anit-christ??? Get a grip man/woman (whoever you are)... to have an anti Christ means that there must have been a Christ... as we know.. there wasn't one..
If your anti-christ you are anti-the sun
The second coming of christ is when saturn becomes the new star of the solar sysytem
---
Posts: 6298
Joined: Wed Jul 22, 2009 4:06 pm
Location: coast
ita "ante" -not "anti", they should have called her, "poison ivy" waak waak waak.
with the power of soul,anything is possible
with the power of you,anything that you wanna do
---
mediasorcerer wrote:ita "ante" -not "anti", they should have called her, "poison ivy" waak waak waak.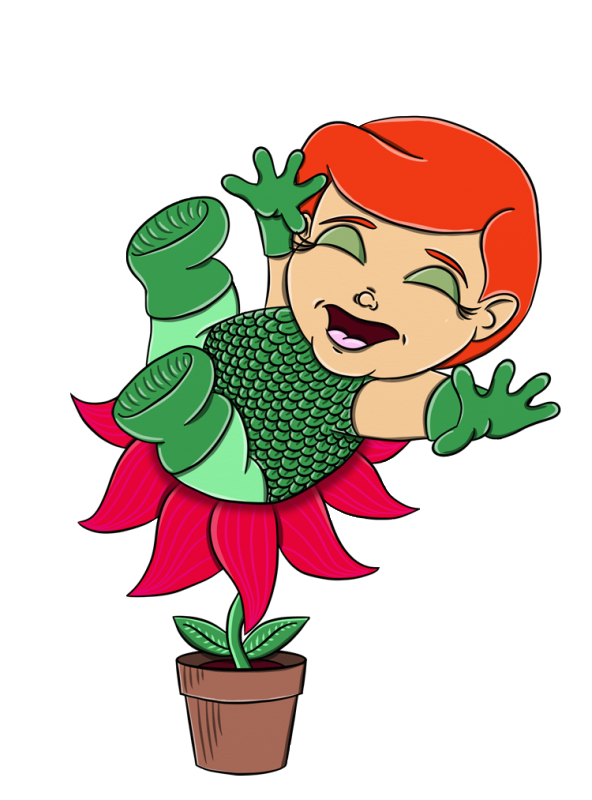 ---
i hardly think that is it. when these people are a part of hollywood all their privacy is stripped from them. they dont even have the same rights. imagine if you were them. would you want people gawking at you and taking pictures of you 24/7? and something as special and sacred as the birth of your child for some crazy fans to ruin that and people trying to make a quick dollar selling photographs and videos. makes me sick what some people do when they have no respect for others.
---
If I was them???

YES I would want as many people gawking at me as possible, this is how I get fame, if I get fame I get more money... This is why I am not one of them.. and why they constantly argue, screw, love, leave, bare all, bare nothing, etc in front of the camera. Don't like it? Don't become famous.

Sorry, my point is... I wouldn't give a fat rats who had a baby in what hospital and what it looked like.. I care too little for any celebrity to give than any credibility. Unfortunately, I am the minority and most people aspire to be like them so they get drawn to buy the magazine etc.. the magazines sell and they make money.. personally I think all celebrities get paid way too much for the little benefit they provide society. However, some people actually idolise them.. who knows, next thing you know they will start getting into politics and then we are fucked...

Oops.. sorry... already in politics... no wonder we are so screwed....
Fortes fortuna iuvat
---
Related topics

Replies
Views

Last post