Posts: 331
Joined: Sat Jul 04, 2009 2:09 am
Just though I would add a bit of useful info that anyone with a bit of sense can easily manage. First off sorry if this is in the wrong section.
I have just finished a two year course in Arboriculture and one of the things I have taken away from this course is an increased knowledge of trees and their uses. One in particular that I would like to point out is Birch (Betula). Get some leaves from a Birch tree and add them to warm water in either a bag or some kind of container that you can seal and shake. Then shake the **** out of them for a while and you will see the saponins that are being released start to form a soapy froth. I have tried this out myself and I can say that the soap produced is gentle on the skin and has a nice subtle scent to it. It can be used to help lower the symptoms of eczema and other skin complaints.
For more tree tips both culinary and medical please check out the following link:
http://www.pfaf.org/user/default.aspx
Trees have far more to offer us than just wood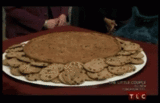 Happiness is subjective ;)
---
---
---
Posts: 13947
Joined: Thu Jul 31, 2008 4:45 pm
Location: Chicago
flecktarn wrote:good info

we need a survival and wilderness section on dtv
---
---
---
Posts: 889
Joined: Sat Aug 15, 2009 11:43 pm
Location: The Outer Rim.
If I'm not mistaken domdabears and boondox are very competent in survival and shtf skills
---
Related topics

Replies
Views

Last post
Alex Jones and the John Birch Society
by grevin789 » Wed Mar 09, 2011 10:25 am

4 Replies
679 Views
Last post by drjones
Thu Mar 10, 2011 9:08 am

Corexit: Safer than dish soap ?
by Drjones » Thu Aug 05, 2010 2:04 pm

7 Replies
300 Views
Last post by sockpuppet
Thu Aug 05, 2010 5:27 pm

Nazi Made Holocaust soap? Sold By Jewish Store?
1

,

2by -Marduk- » Fri Apr 09, 2010 11:52 pm

12 Replies
1158 Views
Last post by Ghost32
Sun May 09, 2010 3:56 am