The57ironman wrote:

Slith wrote:

Goddam Quebecers

.

....................

.
I renounce I'm from there
I tell you once, I tell you three times, don't make me tell you twice!!!
"Sober Quebecer"
---
Posts: 15
Joined: Fri Jul 20, 2012 8:28 am
We are in the biblical end times. There's no denying it.
---
.
Black Friday Nightmare WARNING Graphic Violence
on Nov 25, 2012 by TheCountdownBackUp
Mirrored from:
https://www.youtube.com/user/WilliamTyndale1
We think the World is bad, Have I got news for you. We havent seen anything yet.
Get out of the cities as soon the economy fails, just leave or become a banquet for the insane MOB scrambling for anything that moves.
http://www.pakalertpress.com/2012/11/25 ... aring-fo..
.
http://www.youtube.com/watch?v=sUfd87NlZrA

The Book of Man
http://vimeo.com/album/2701770
The Book of Man Blog
(announcements) http://brianonley.wordpress.com/
---
Posts: 633
Joined: Mon Mar 07, 2011 4:07 pm
Location: Fullerton,CA,USA
These scenes of irrational actions by hordes of consumers(polite) remind me of a zombie movie.
Is this what we could expect to see in the event of a mass earth changing event(EMP, earthquake, tsunami, hurricaine, etc.)?
The army has many non-lethal weapons to disband crowds.
Yet these non-lethals will be used on protesters exclusively.
A interesting point is brought up in the program breaking the Set" on RT. The segment i want to point out is @ 22 minutes into the clip.
http://rt.com/programs/breaking-set-summary/propaganda-occupation-consumerist-america/
Jesus Hates Dinosaurs.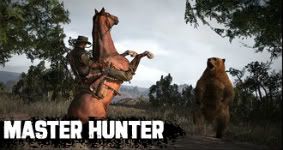 ---
Cornbread714 wrote:
I'm afraid shit may get really ugly when we're actually faced with hunger or something slightly more crucial than the ready availability of the latest video game.
Scary thought
Matthew 7
"Do not judge, or you too will be judged. For in the same way you judge others, you will be judged, and with the measure you use, it will be measured to you.
---
qwertz4711 wrote:

We are in the biblical end times. There's no denying it.
WTF.
...Phones going cheap would cause this behaviour ? I hate my damn thing, even more when it rings, and would never enter into such a debacle even if they were giving them away, perhaps it is just a dark joke
the powers that be thought maybe amusing watching how we as a race lose all control over material goods..
It is indeed a sad day for humanity but one cant help but think it has always been there, just that we have a much larger populace to make it more obvious.
We are not human beings on a spiritual journey, we are spiritual beings on a human journey; Stephen Covey.
EDIT, spiritual beings trapped in a human experience/prison.
---
that's some depressing shit
.
---
Posts: 1874
Joined: Sat Dec 11, 2010 9:32 pm
That is all.
I know the voices in my head aren't real, but man, sometimes they have some really good ideas.
---
Related topics

Replies
Views

Last post