Black Panthers Condemn Obama
It only takes that one person to go missing for the world to become empty
---
Posts: 9775
Joined: Sat May 14, 2011 9:00 pm
Location: Zin-Uru
i watched this interview last nite.

he calls obama and the elites "blood drinkers" in the interview.. i wonder if he just meant that as a metaphor!
https://www.youtube.com/user/kinninigan
http://www.disclose.tv/user/kinninigan/
---
Kinninigan wrote::flop:

i watched this interview last nite.

he calls obama and the elites "blood drinkers" in the interview.. i wonder if he just meant that as a metaphor!
Yes it was quite the eye opener, that good Ima prolly fall asleep again giving this another watch

"Blood drinkers" how about soul sucking beastlys. . .
It only takes that one person to go missing for the world to become empty
---
So then voters of the world, are you going to vote for any one at all?
Your answers should be NO
All us here know they are all the same, the broken promises, the wars the economy and you know the rest.

I can't believe millions of sheeple still do this.
Voters think they have a say, when in fact you don't have anything at all, they take away your rights and jail you from within.
You/Me are stuck in the shit.

People need to unite to put these charlatans out of business.
You have to speak to your neighbour Conservative/Liberals whatever and ask if they agree with these governments, and why.

If you can educate them as to what is happening then do it now.
I myself have woken up at least twenty people over the years, it spreads to others which is a good thing (Don't you think?) more people awake.

We cannot keep on letting these governers destroying our foods or kill our people (people of the world) for their benefit and greed it's like a land grab, but oil is uppermost financial gains for them not you or me.

I have seen this for what is, since M Thatcher gained power in the 70s.
That bitch started all this here (the greedy cnuts)

This man here speaking echoes my own sentiments, and for you the reader it should be the same (if not) then you can't be helped (poor little sheep you) go back to sleep or wake up it's your choice, but please wake up or these fckrs are going to destroy everything we hold dear about humanity.

It's obvious that these rulers don't care and they are just the few, we are billions we hold more power than them, we got use it somehow.

Think about it sheep, really think about not voting it is your right.
If you don't act now we are committing suicide.
No more as he says in the video, hear what he says NO MORE.

Just a thought here, did you know that in Nigeria the oil is stolen by the people that live there (Stolen) what a joke, the Nigerians own it.
Sold out by corrupt and paid for by big corporations, is the answer.
"The greatest things on earth are us,supposedly.
Why don't we act accordingly, with humanity" Rizze
---
We gather knowledge faster than we gather wisdom. - William Bell
---
Posts: 1
Joined: Tue Jun 18, 2013 2:25 pm
YES ITS A GOOD INTERVIEW, SOME INTERESTING THINGS DISCLOSED.
---
Posts: 21457
Joined: Thu Jul 22, 2010 3:20 am
Location: Odin's Palace
Malogg wrote:

.
..thanks mal, i shared that...
.
Collapse is a series of events that sometimes span years.
Each event increases in volatility over the last event,
but as time goes on these events tend to condition the masses.
---
Chaindrive wrote:
(sorry cant find ANY pictures or drawings of a blood sucking zebra.. and I looked)

Close enough I guess...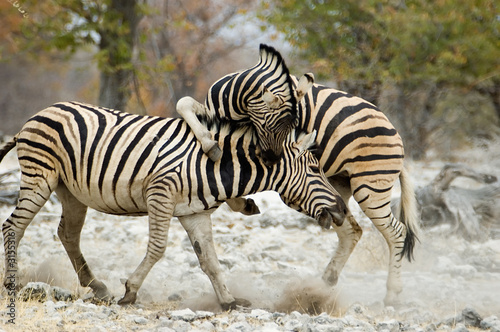 ---
Related topics

Replies
Views

Last post