Blair's reason for war in Afghanistan collapses as opium production in the country reaches its highest ever levels ahead of NATO troops' withdrawal
Afghanistan's opium production surged to record levels this year - making a mockery of Tony Blair's key argument for invading the country.
Cutting the supply of heroin, which is made from opium, was one of the main reasons given by then-prime minister Mr Blair in 2001 for sending in British troops.
But despite international efforts over the past decade to wean the country off the narcotics trade, the May harvest of opium was 49 per cent higher than last year.
That month alone produced a staggering 6,060 tons of the drug, more than the combined output of the rest of the world, according to a U.N. Office on Drugs and Crime (UNODC) report.
Case in pieces: Then Prime Minister Tony Blair (pictured speaking to troops in Afghanistan in 2006) cited the war on heroin as a main reason for invading the country - but production of opium is now at record levels
Losing battle: A British soldier inspects dried poppy seeds which are used to make heroin in Helmand province. Opium harvests were 50 per cent higher than last year (file picture)
Read more and see more pics here as Ima dunni want to post any more about this filth. . . >>>
http://www.dailymail.co.uk/news/article ... rawal.html
It only takes that one person to go missing for the world to become empty
---
Posts: 1292
Joined: Sun Sep 16, 2012 12:21 pm
Location: "In life's litter tray......"
"Afghanistan opium poppy cultivation 1994-2010."
Afghanistan has been the greatest illicit opium producer in the entire world, ahead of Burma (Myanmar), the "Golden Triangle", and Latin America since 1992, excluding the year 2001. Afghanistan is the main producer of opium in the "Golden Crescent".

Opium production in Afghanistan has been on the rise since U.S. occupation started in 2001.

Based on UNODC data, there has been more opium poppy cultivation in each of the past four growing seasons (2004–2007) than in any one year during Taliban rule.
http://en.wikipedia.org/wiki/Opium_production_in_Afghanistan
This interesting little webpage from 2008:
http://www.bbc.co.uk/blogs/thereporters/markeaston/2008/10/map_of_the_week_the_mystery_of.html
The mystery of the missing opium

Mark Easton | 11:27 UK time, Wednesday, 8 October 2008

It's a mystery that has got British law enforcement officials and others across the planet scratching their heads. Put bluntly, enough heroin to supply the world's demand for years has simply disappeared.

The United Nations Office on Drugs and Crime (UNODC) describes the situation as "a time bomb for public health and global security".

This week's Map of the Week comes courtesy of the UNODC. It shows their latest estimate of opium production in Afghanistan - another bumper year.Opium Production

A crop of 7,700 tonnes will produce around 1,100 tonnes of heroin - it basically works on a 7:1 ratio.The mystery is that the global demand for heroin is less than half that.

In other words, Afghanistan only needs to produce 3,500 tonnes to satisfy every known heroin user on the planet.
And the quote from the 'Intelligence sources' at the time [2008] is laughable, talk about spinning crap to justify the invasion:
SOCA has a number of undercover operatives in southern Afghanistan.

They tell me this: "Whilst the cultivation and production of opium in Afghanistan is in decline,

intelligence suggests there is considerable stockpiling of narcotics by Afghan criminal networks in order to control prices in the growing markets in Russia, China and within the local region."
When everything was pointing to increases in production!
As we now know.
But the same question back in 2008, if production is outstripping demand,
what is happening to all the surplus Heroin?
Maybe the CIA is stockpiling the stuff for when the US cannot just steal off the Afgan's and have to go back to buying it - afterall, they wouldn't [the CIA/NSA/USA] want to have to cancel any of their 'Black-Ops' now would they?
Now on a commercial basis, what if the good old CIA is stockpiling the stuff, so that when Afghanistan is back under its own control and producing the stuff for itself, they [the CIA] can undercut the prices and take charge of this money-spinning market?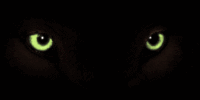 ---
Mal , bit harsh calling him a cunt
If its too difficult for any specialist, it will be necessary to wait for some amateur to solve it. Thomas A. Edison
---
Related topics

Replies
Views

Last post