.
Blasty the Drone
TheSONSOFLIBERTYMC
Published on Jan 6, 2013
Blasty the Drone
http://www.youtube.com/watch?v=US8fbX-qoCg

.
Structure. Logic. Function. Control - A structure can't stand without foundation.
Logic is the foundation of function. Function is the essence of control. I am in control.
---
Posts: 15371
Joined: Thu Jul 22, 2010 4:20 am
Location: ...between a rock and a hard place...
.
....yeah, war has never felt so peaceful...
.
i'll be glad to do what ever i can to help...just don't ask me to nuzzle your nuts...
---
Posts: 2045
Joined: Tue Jun 08, 2010 10:47 am
LOL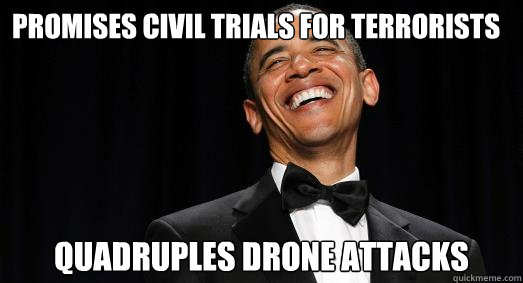 Live by the Terror, Die by the Terror.
---
Related topics

Replies
Views

Last post