.
Blasty the Drone
TheSONSOFLIBERTYMC
Published on Jan 6, 2013
Blasty the Drone
http://www.youtube.com/watch?v=US8fbX-qoCg

The Book of Man
http://vimeo.com/album/2701770
The Book of Man Blog
(announcements) http://brianonley.wordpress.com/
---
Posts: 21446
Joined: Thu Jul 22, 2010 3:20 am
Location: Odin's Palace
.
....yeah, war has never felt so peaceful...
.
Collapse is a series of events that sometimes span years.
Each event increases in volatility over the last event,
but as time goes on these events tend to condition the masses.
---
Posts: 3336
Joined: Tue Jun 08, 2010 9:47 am
LOL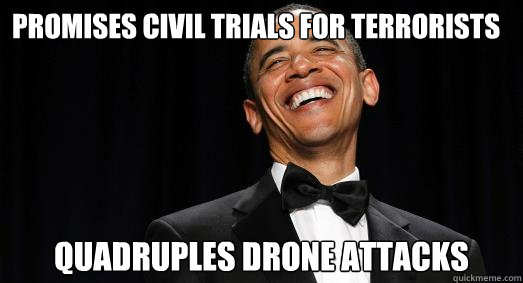 Live by the Terror, Die by the Terror.
---
Related topics

Replies
Views

Last post