This has been going on too long, still no picture, bodys, videos or proof of any kind, Just convaluted, unbeileivable stories compounded so many times that it becomes real in Myth..and Myth only, they find actual fossils of stuff, or catch giant squid.. so its real, but big foot? seems to me real dumb farmers or backwoods retards may see or smell something and think its "the missing link" And the classic bigfoot film we've all seen, Its a guy in a suit, you can see the zipper..nice try, I love the entertainment value though...and the lengths people will go to to Hoax stuff. gotta admire the effort! Dr. Know
DR. KNOW
---
Posts: 416
Joined: Sun Sep 30, 2007 3:41 pm
cosmicsailor wrote:I don't believe they have the real thing. They are just trying to make money. If they really did have a body, it would be all over the media.
Has a real Bigfoot finally been caught?
2008-07-24
By
Is Bigfoot for real?
Maybe...
A Clayton County Police officer says he and a friend have the body of a Bigfoot.
The animal -- a legendary, hairy hominid that supposedly lives in remote forests -- is said to be dead, frozen, and "shocking."
Matthew Whitton, a 28-year-old, who has been with the department for six years, and Rick Dyer, a 31-year-old former correctional officer, posted a video on youtube.com, last week, claiming to have the male Bigfoot corpse.
Whitton and Dyer co-own bigfoottracker.com, offering exploration expeditions in the North Georgia Mountains,
On their web site Whitton and Dyer announced an alleged discovery: "We have located a family of Bigfoot, and besides the clear photos and video, we have something even more shocking, a BODY."
Stay tuned...
The Clayton County Police Department responded to the news with an official statement giving the department some distance.
"That's his own personal business," said Police Chief Jeff Turner. "That has nothing to do with the business of the Clayton County Police Department. As long as he's not engaged in any type of illegal activity, his business is his business."
Turner said it is against department policy for any officer to represent himself or herself online, as an officer or anything other than an individual, private citizen, and said he does not know that Whitton has violated that policy.
Whitton is currently on leave, recovering from a gunshot wound to his left hand during a response to a Stockbridge armed robbery earlier this month.
The people who believe in Bigfoot and are searching for evidence responded to the announcement with a mixture of disbelief, ridicule and hope. The Bigfoot Field Research Organization, a California-based group claiming there have been 61 Bigfoot sightings in Georgia, officially described Whitton and Dyer as "idiots" and "clowns," and warned their claims are a scam to advertise their business.
Tal H. Branco, an Arkansas man who writes a regular column about Bigfoot research, said a lot of Bigfoot people think the whole thing's a hoax, but a lot of people are hoping, too, that they do have a Bigfoot body.
"Maybe Whitton did obtain the hard evidence required to solve one of the world's greatest mysteries," Branco said. "It is apparently being promoted by a police officer that has everything to lose as far as his profession is concerned, if it is a game, a hoax or just a joke. On the other hand, if it is true, and the Bigfoot body is in his custody ... his decision to announce it on an Internet web site before the body was examined by an expert certainly indicates a lack of good judgment."
In one video, posted online by "RDYER678," Whitton and Dyer interview a "pathologist" who is shocked at the Bigfoot, but then, in a follow-up video, the pair admits the "doctor of pathology" is actually Whitton's brother. Standing in a kitchen, Whitton's brother says to the camera, "Live and let live. What happened to that? Guys just trying to have a little fun, you know?"
Dyer said the claims are not a prank, though, and not just an attempt to have fun. Reached on his cell phone Tuesday, he insisted the body is real and will be unveiled on Sept. 1 on the web site.
"Why would we jeopardize Matt's job? Why would we risk the embarrassment of the backlash that we would get? We just have a lot to lose if this is a hoax ... I thought Bigfoot trackers and hunters were ridiculous and I made fun of them, to be honest, and I still do. They know nothing as fact. We do," Dyer said.
Dyer said the Internet announcement and the obvious lie were meant to draw detractors and "build hype." Other Bigfoot researchers were dismissed by Dyer, and he said he and Whitton are the best trackers because they "have a body."
He said the animal is about eight-feet tall, and about equal to the size of "three silverbacks," adult male gorillas, and nothing like the reported descriptions in the books.
"I've never seen anything like this," he said. "It's a lot more than animal."
Dyer did not say how they came into possession of the carcass, and declined to let a news reporter look at it, but swore it was being well-preserved and would be revealed.
Dyer said he and Whitton plan to sell the Bigfoot body and make a lot of money.
"As of right now," he said, "we've been offered a million bucks for it, from a very credible source. But we'll make 10 times that. This will change history forever."
JUST A LITTLE INFO
SEPT 1 IS THE DAY WE SEE WHAT THESE BOYS HAVE.
Democracy is two wolves and a lamb voting on what to have for lunch.
Liberty is a well-armed lamb contesting the vote.
Benjamin Franklin,1759
---
---
Posts: 2
Joined: Sat Feb 02, 2008 6:29 am
My money and sanity are on the boys.They have cards they are not showing for sure.
---
shackleneck wrote:My money and sanity are on the boys.They have cards they are not showing for sure.
Yeah,about 2 weeks to go.They bloody well better deliver the goods.I have told them i will book one of their tours if they are telling the truth about all this,no reply!
I'll give them the benefit of the doubt,however if they are making all this up then the credibility of the whole bigfoot debate really does get pointless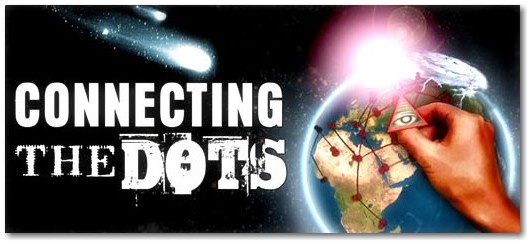 ---
I'm here to admit i was wrong!! After i saw the video and posted it here i really didn't believe these guys found it, but i just saw the photos and its true they really do have a bigfoot!!!!
---
radio stations in NEW YORK are reporting on bigfoot right now!
---
I just got a E-mail from another bigfoot group who swear it's a hoax and sent me this
http://www.thehorrordome.com
type in ( Sasquatch ) in the search bar.
What do you think?
---
Posts: 275
Joined: Wed Feb 27, 2008 7:54 pm
Location: Florida
Like I said,
if it is a hoax, then these guys career is ended.
Any tours scheduled would be cancelled.
They've only given themselves 1 month to reap any benefits...
so they're either business morons, or they have the goods.
Creating a fake bigfoot, would backfire even worse for them.
They've gone "all in" with everything to lose. And a disclosure date - Sept 1.
They might be... but it is hard to imagine anyone that stupid.
If I had to bet, I'd bet they're not that stupid.
Now we get this press release:
http://www.disclose.tv/frameset.php?url ... gorilla%2F
Saying they will provide DNA and photo evidence. on Aug. 15th (2 days from now)
They actually cut their time in half?
And "someone" is doing DNA testing on it, or on blood samples.
"Extensive scientific studies will be done on the body by a team of scientists including a molecular biologist, an anthropologist, a paleontologist and other scientists over the next few months at an undisclosed location. The studies will be carefully documented and the findings will be released to the world"
Seems like they are being advised on how to proceed to protect their rights of "ownership".
... this could be the real deal.
Last edited by
Estanislao
on Wed Aug 13, 2008 5:40 pm, edited 1 time in total.
---
Mrdebunker
with that link to the store that sells bigfoot costumes
Good to see more activity on this.
I really don't have much to say until Sep1st.
I also have to agree with Estanislao AGAIN.
Well i have been trawling the web and found this:
The Georgia trackers are also organizing a Press conference on August 15 at the Cabana Hotel-Palo Alto in Palo Alto California, where they will show "DNA and photo evidence" to credentialized journalists.
From the Press Release we read that:
*The creature is seven feet seven inches tall.
*It weighs over five hundred pounds.
*The creature looks like it is part human and part ape-like.
*It is male.
*It has reddish hair and blackish-grey eyes.
*It has two arms and two legs, and five fingers on each hand and
five toes on each foot.
*The feet are flat and similar to human feet.
*Its footprint is sixteen and three-quarters inches long and five and three-quarters inches wide at the heel.
*From the palm of the hand to the tip of the middle finger, its hands are
eleven and three-quarters inches long and six and one-quarter inches wide.
*The creatures walk upright. (Several of them were sighted on the same day that the body was found.)
*The teeth are more human-like than ape-like.
Good golly i'm getting addicted to this story,check out the thawed out body in the freezer,looks pretty good to me
http://stupidcelebrities.net/2008/08/13 ... igfootpic/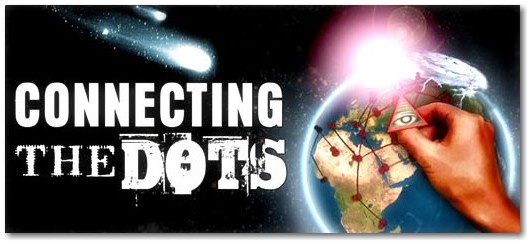 ---
Related topics

Replies
Views

Last post