I have been working in the area of antennas for nearly three decades. During this period, I have
written more than 150 papers in national and international journals and conferences and also
written a book entitled "Broadband Microstrip Antennas" published by Artech House, USA in
2003. I have probably designed, fabricated and tested more than 1000 antennas. In 2001, when I
was writing my book, I used to spend around 80 to 90 hours per week in the Antenna Lab at IIT
Bombay, I started having strange health problem that my fingers would swell and I would feel
hot even when AC was ON though my student's would feel very cold. Initially, doctors gave me
medicine for skin treatment and later on, I was referred to Neurologist and after several weeks of
medicine, there was still no relief. Meanwhile, I also consulted Homeopathy doctor, who after
one month of doing experiment on me with his various medicines, told me that he has tried every
possible thing and he can not do anything to cure me. Just around that time, I measured the
radiation level in my office and lab, and found it to be very high. There were so many computers
around me and there was radiation from all the computers and laptops. Also, we were always
doing experiments with microwave circuits and antennas (occupational hazard). So, without
realizing, my body was absorbing electromagnetic radiation from all these sources. The solution
was simple: we re-arranged all the computers, partly isolated my office from the antenna lab, and
I partially recovered in about 3-4 months of time.
Around that time, mobile phones had started coming to India on a mass scale, and cell towers
started appearing on top of the residential buildings. I knew that sooner or later, people will start
having problems due to microwave radiation. It took me nearly 6 years to develop "Radiation
Shield", which absorbs microwave radiation in the frequency range of 800 to 4000 MHz. It is
small, light weight, portable and low cost solution to ever increasing radiation pollution emitted
from cell phone towers, cell phones, Wi-Fi, WLAN, 3G, WiMax, microwave oven leakage,
computers, lap-tops, wireless phone, etc.
In 2008, we carried out radiation measurement in the academic area of IIT Bombay, where
several cell operators had installed transmitting towers, and found the radiation level to be very
high. Thereafter, followed series of emails to our learned faculty members at IIT Bombay, and to
my surprise, many of them did not know about harmful effects of microwave radiation on human
body. They had so many questions that I had to do lot of research, collected hundreds of papers,
saw several hundreds of websites, studied biological effects, and so on. Finally, I decided to ask
my daughter, Neha Kumar, who has done B.Tech. in Bio-Technology from Anna Univ., Chennai
to prepare this report.
I sincerely hope that people will find this report useful and they will take immediate precaution
to safeguard themselves and their families from undesired microwave radiation
---
No it does'nt kitty,cell phones are good,the radiation they emitt to your brain is good.Go back to sleep,you are feeling sleepy...
You had no right to post this,this is crazy.Of course i am lying and believe 110% that mobile phones are hazardous to human health.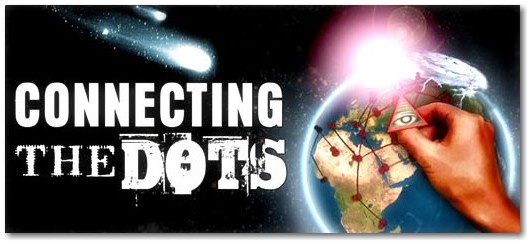 ---
Acknowledgement


As a growing up teenager, I hardly used to see my father, Prof. Girish Kumar, at home because
most of the time he was working in the antenna lab at IIT Bombay. Suddenly in 2001, I saw him
spending lot of time at home as he started suffering from absorption of too much electro-
magnetic radiation. It was really strange and worrying as doctors were unable to diagnose his
problem. He used to explain us about microwave radiation effect and how he got cured but I was
too young at that time to understand all the details. I want to thank him for providing me this
opportunity to study this vast subject of electromagnetic radiation effect on human body. He
provided lots of material, encouraged me and also gave me valuable inputs at various stages, and
full freedom to prepare this report.
I also want to thank all the researchers working in this area, whose work has been included in the
report. There is so much information available that it is impossible to cover all the material and
some important findings might not have been mentioned here. It is neither intentional nor
personal, and any suggestions or recommendations for the improvement of the report, is most
welcome
.
I would like to thank all the professors of the Biotechnology department at Anna University,
Chennai for providing education to me in this fascinating area. I am grateful to Prof. Swati
Patankar, Biotechnology, School of Biosciences and Bioengineering, I.I.T Bombay for training
me to do independent thinking, maintain lab notebook systematically and writing a proper report.
A special note of thanks to my friends at Anna University for the enthusiastic discussions, which
made the learning even more interesting.
Finally, I want to thank my family, who helped in more than one way to complete this work,
especially, my mother, Mrs. Neerja Kumar for looking closely at the final version of the report,
correcting and offering suggestions for improvement. My sincere regards to them for their
constant motivation and support
---
ufoblogger wrote:I have been working in the area of antennas for nearly three decades. During this period, I have
written more than 150 papers in national and international journals and conferences and also
written a book entitled "Broadband Microstrip Antennas" published by Artech House, USA in
2003. I have probably designed, fabricated and tested more than 1000 antennas. In 2001, when I
was writing my book, I used to spend around 80 to 90 hours per week in the Antenna Lab at IIT
Bombay, I started having strange health problem that my fingers would swell and I would feel
hot even when AC was ON though my student's would feel very cold. Initially, doctors gave me
medicine for skin treatment and later on, I was referred to Neurologist and after several weeks of
medicine, there was still no relief. Meanwhile, I also consulted Homeopathy doctor, who after
one month of doing experiment on me with his various medicines, told me that he has tried every
possible thing and he can not do anything to cure me. Just around that time, I measured the
radiation level in my office and lab, and found it to be very high. There were so many computers
around me and there was radiation from all the computers and laptops. Also, we were always
doing experiments with microwave circuits and antennas (occupational hazard). So, without
realizing, my body was absorbing electromagnetic radiation from all these sources. The solution
was simple: we re-arranged all the computers, partly isolated my office from the antenna lab, and
I partially recovered in about 3-4 months of time.
Around that time, mobile phones had started coming to India on a mass scale, and cell towers
started appearing on top of the residential buildings. I knew that sooner or later, people will start
having problems due to microwave radiation. It took me nearly 6 years to develop "Radiation
Shield", which absorbs microwave radiation in the frequency range of 800 to 4000 MHz. It is
small, light weight, portable and low cost solution to ever increasing radiation pollution emitted
from cell phone towers, cell phones, Wi-Fi, WLAN, 3G, WiMax, microwave oven leakage,
computers, lap-tops, wireless phone, etc.
In 2008, we carried out radiation measurement in the academic area of IIT Bombay, where
several cell operators had installed transmitting towers, and found the radiation level to be very
high. Thereafter, followed series of emails to our learned faculty members at IIT Bombay, and to
my surprise, many of them did not know about harmful effects of microwave radiation on human
body. They had so many questions that I had to do lot of research, collected hundreds of papers,
saw several hundreds of websites, studied biological effects, and so on. Finally, I decided to ask
my daughter, Neha Kumar, who has done B.Tech. in Bio-Technology from Anna Univ., Chennai
to prepare this report.
I sincerely hope that people will find this report useful and they will take immediate precaution
to safeguard themselves and their families from undesired microwave radiation
wow,bravo,i think that is quite possibly the first time i have read some REAL DISCLOSURE on this site...many thanks.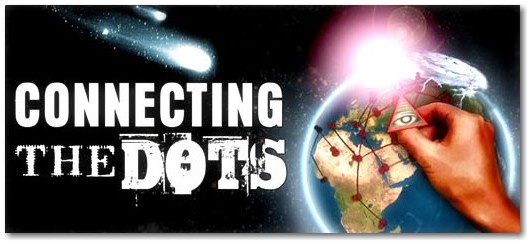 ---
---
---
Posts: 8435
Joined: Sat May 30, 2009 6:37 am
When I am on my cell phone long enough that my ear starts getting hot from the heat that is emitted I end the conversation just to be on the safe side.
What a long strange trip it's been..............
---
concrete wrote:

drjones wrote:

No it does'nt kitty,cell phones are good,the radiation they emitt to your brain is good.Go back to sleep,you are feeling sleepy... You had no right to post this,this is crazy.Of course i am lying and believe 110% that mobile phones are hazardous to human health.

Doc.

I don't normaly get wound up with you.

But, I am now.

I'm not a big fan of mobile phones myself. But, cancer seems to be coming from every direction, at the moment.

From the food, from the water, from the phone, from the computer.

Don't worry, even Organic food can cause cancer.

Now.

Why?

As you said once. Reasearch!!!! What were the cancer rates before16/07/45. What are they after?
m8,cheers,don't let me "wind you up" FFS.I do say research YES...you seem to get a big part of the picture which is.......whether by human design or not we ARE under attack....It's just from a few things i've seen and read etc that i believe strongly that mobile phones and the masts they install for them are not very good for our amazingly constructed and robust human body,we are lucky to have it...i wanna meet the designer..?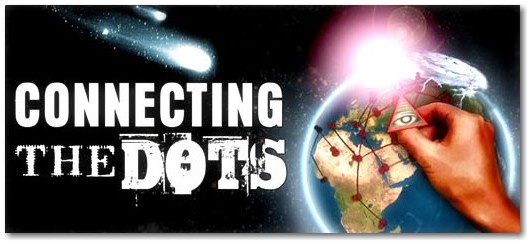 ---
With all the research, that I have been doing, I am very glad, that I didn't get hooked on the cell phone hype, although I did think, at one time, that I should have a cell phone, just in case, my car broke down in the middle of nowhere, but my controlling ex hubby, was quick to put a stop to that one, by saying that he needed one, more than I did. I say, "thank you", to my ex, for taking the close range radiation, for me.
---
Related topics

Replies
Views

Last post