LowSix wrote:this is 100% vindication of my assertion that Jones is a PAID FBI Agent provacateur just like Hal Turner, or else he would NOT have used someone so easily dismissable by the president AND the mainstream Media..hs trying to make it sound Legit and it never was..

NEVER..NEVER HIS INTENT TO SECURE AN ACTUAL INTERVIEW..because he know it would never happen in a million years, but that is HIS BIGGEST STORY EVER.

You guys understand that they White House is disavowing THEIR OWN MANS involvement in the Truther Movement..

HELLO!!!!!?? IS THIS THING ON?????

Sheens got his head in the right place, but he doesnt understand that his choice IS the evidence that not even Alex is taking this seriously.. and that Alex used him to make a fool out of him,

becuase the President is not going to give someone an audience to QUESTION him about 9-11 who has such a publically documented love for Whores and Cocaine..

Thats just now how it works, and the AJ junkies never even saw the game comin.
What about Arnold mr 'I'll be back' himself, the steroid jackin' star is governor, would he be accepted for 9/11 truth, the trouble with this situation is we need to demand things, it seems ok if it is in the best interests of the 'state/government' yet when it goes against the grain its a big no no, I despise this world sometimes.
Don't listen to me I needs me meds I've took too many substances and know less than nothing, man I should just be shot on sight.
www.Vigusto.com - Premium E-liquid
"The Truth Cannot Be Told... It Must Be Realized"
---
LowSix wrote:WE dont mind so much that he likes hookers and coke..

I mean shit..been there done that, have not only the tshirt,

but the Gimme Cap, keyring, and some scars on my back and brain damage..

But the world media wont take him seriously, and the president never would have granted an interview to him,

and Alex knows that

, thats why he used Sheen to run this scam, as if hes really doing his part to fight the good fight..

when he had no intent of breaking anything open..

There was never a chance of it.

Total FBI Agent Provacateur tactics..all the way.

Rock the boat, but not in a serious way..look it up..
Look it up man, lol.
I know exactly what your saying and man does it suck, if I ever meet AJ I'm kickin' him in the nuts, hard. Sheen I still would pat on the back.
www.Vigusto.com - Premium E-liquid
"The Truth Cannot Be Told... It Must Be Realized"
---
I didnt think much would come of it all, but to pull a stunt like that is total crackers
Pablo Neruda:
…and now, nothing more,
I want to be alone with my essential sea…
I don't want to speak for a long time,
Silence! I want to learn,
I want to know if I exist.
---
LOWSIX 100% BEHIND YOU ON THIS ONE M8!!
---
I don't believe you or him I just don't like people acting holier than thou, just because someone has taken drugs doesn't make them a bad person, that's all I'm trying to say nothing more, an extremely high percentage of people in the US have taken drugs at some point in their lives so who is left to ask for 9/11 truth if people who have taken drugs aren't credible, I realize some 'druggies' are total nob jocks but not all..even Obama has done drugs so in that logic that means he is also not credible lol
Totally agree with that and I'll go further and say that personally I don't trust anyone who speaks in that sanctimonious tongue. (and I'm not saying anyone has/hasn't, I'm supporting theduck statement) Anyone who has taken drugs in the past has nothing to do with anyones intentions. IMO if you have never ever been on that road in some form or another even something as benign as curiosity, then your a robot with a mind that belongs to others. As I say that's my opinion. Also, the reason we trust people at their word is usually a reflection on ones self rather that gullibility. We all treat people like we want to be treated and here ain't nothing wrong with that.
Low also has some good points though and some are more wary than others, and there ain't nothing wrong in that either. Tell you what (and it's a shame) I will be more vigilant when it comes to believing when the likes of A/J says he has "Breaking News". I could never understand why Drextin was so anti A/J but now I'm starting to see why, and that's why it takes all sorts to make a world else we all would be mindless sheep. Yes A/J has brought forward stuff that
I
wasn't aware of but is it stuff we would find out anyway and is it total misdirection thinking we have a warrior to fight our battles. To put it into some sort of perspective if there was a misinformation action here, we the layfolk would not see it coming. If we did then Psy Ops wouldn't be doing their job, would they?
I'm suspicious and confused (and that my friends could be the whole point to this) I dont blame Charlie Sheen but like low said, he's been used. A/J must have known in advance the inevitable outcome of peoples reactions after this and therefore he is either dumb or he's part of the mechanism to rubbish the whole 9/11 affair. Either way we will have his reaction to all this and his rantings on us "not Understanding" on what he is trying to do will be so predictable. This is moronic on a epic scale and although I wasn't super keen on A/J I never understood why people were against him.
I DO NOW. This is
(I will probably eat my words when he does announce some real breaking news) Look at that pig fly oink! oink!
---
Oh yeah in no way whatsoever do i fault Charlie,
or his politics or his sincerity, not one bit. Nor do I personally
take his drug use as signifier of anything, (i certainly cant ast stones) but i know how it will get spun or used as a pretense to refuse the interview..and Alex knows that..cmon...

I would pay good money to tag along with that lucky bastard for ONE party nite.
warløckmitbladderinfection wrote:blasphemous new gehenna inhabitant makes god sad...
---
@ Saint cheers man
@ Low It would be a nice night
Well it looks like were all on the same page then lads, damn 'breaking news' best news in 14 years, what a frickin' crock, I would love to be proved wrong I guess so would we all. One day, one day.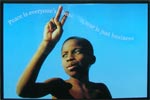 http://www.despair.com/
www.Vigusto.com - Premium E-liquid
"The Truth Cannot Be Told... It Must Be Realized"
---
It would be a nice night
It would be a nice month, especially if we brought my two friends, Robert Downey Junior and Steve Tyrer.
---
Posts: 10120
Joined: Wed Jul 01, 2009 9:10 pm
Location: Packing my stuff and moving to Denver like you should be doing
theduck wrote:

bugmenot wrote:

i can take him or leave him hes an

aquired taste

shall we say call me stupid but its not this

charlie sheen

is it

that would be so funny

Of course that's him bug lol as far as I know he believes in aliens to but I could be wrong, Alex has his jacket, he donated it to him on one of his shows, its from the original top gun movie or something, Charlie's first major film.
Well this may be hard to believe but Charlie and I Graduated from the same high school same year. look it up Santa Monica High School 84. Might I also add so did many other stars of today. Holly Robinson , Robert Downey Jr , Karen Parsons. and Rob Lowe all the same year and school.
FAIR USE NOTICE.
Section 107 of the US Copyright Law. In accordance with Title 17 U.S.C. Section 107, . http://www.law.cornell.edu/uscode/17/107.shtml

---
Sick man.
www.Vigusto.com - Premium E-liquid
"The Truth Cannot Be Told... It Must Be Realized"
---
Related topics

Replies
Views

Last post