heheh
Breaking AMAZING News caster tells people,goverment satanists exposed,wake up,29/06
---
---
That was just brilliant.


That dude is my hero for the moment.

The moment has passed.


Love.
---
Posts: 2114
Joined: Thu Jul 15, 2010 9:08 pm
Location: The outlet by the light switch
Haha...I fucking love it!
Remember, in a real conspiracy, all players are pawns regardless of their rank.
-----Christopher Hyatt
---
Posts: 9348
Joined: Thu Jun 03, 2010 11:08 am
---
I actually had to check... and he's right about the GOP logo!
---
Very, very interesting. The guy is spot on with the star changing, the reason for this he explains very well. Yes these people are 100% satanists, i mean Bush is openly a member or was a member of Skull and Bones, i mean, hello. If that does not sound pretty satanic i don't know what does. So why ? What's this all about ? Again it all comes down to negative energies folks, this is what ultimately is behind these people and this is why we have constant fear in the world and wars etc etc etc etc They literally are vampiring much of humanity energetically. What i am realising is that if you are a truly loving positive person you will find it very difficult at times 'fitting in' to society and it's norms, my whole life has been a struggle to fit in and know i now why.
I desire to be me, to love, to question awe and ponder, not to be a 'normal' clone of someone else. I love being me and i love meeting other people, especially free thinkers and other loving souls. I'm meeting more and more of these people by the day, i feel we are coming together, our energies are synching... i feel the awakening gathering in strength and we MUST be unrelenting in our beliefs toward bringing about positive change.


Well what is truly going on here with this presentation, it's hard to say, are they trying to make fun of the whole satanic elite thing ? Well once again RT proves if you have to watch the television they are your best bet for alternative news reporting. Since i retuned my digital freeview receiver i noticed i now get RT and Al Jazeera, i was quite pleased, i like the Peter Lavelle show 'Cross Talk'. Lavelle seems like a decent enough guy hosting an honest enough show.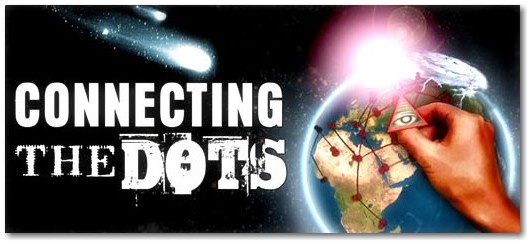 ---
RT Is shiiiit
they got balls to report something so crazy as this im impressed .
i hope the rest will follow
and expose thes fuck heads
cheers
---
Posts: 14843
Joined: Thu Jul 31, 2008 3:45 pm
Location: Chicago
lol awesome video!
---
Great find nigga.
Master Raphael wrote:what you call the law of attraction was missing a vital aspect to the theory that I call the law of repulsion ...it is clear I drove the two of you together...using my repulsion not attraction
---
Related topics

Replies
Views

Last post